GALLERIES
You are here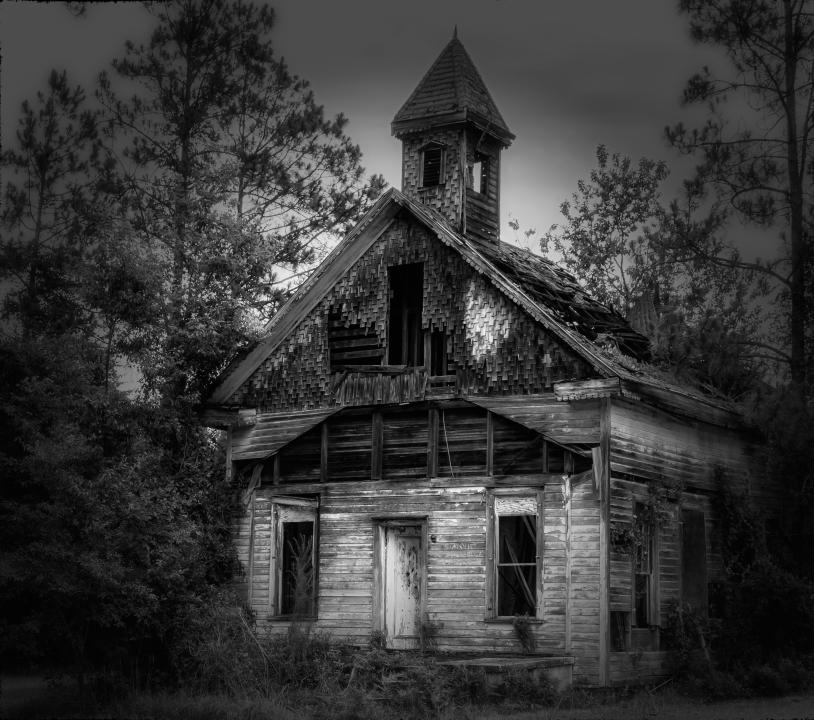 Canon 7D, EF-S15-85mm f/3.5-5.6 IS USM, 1/80 s at f/11.0.
Driving along a hwy in Georgia on our way from Florida to Kentucky my daughter noticed this old church setting back off the road. We turned around and went back to snap some photos and thought it looked "spooky".
B&W conversion and vignette in Nik Color Efex Pro 4.

Spooky Church
Photographer: Mark Chinn
Views: 72
Dimensions: 3000x2654
Size: 4058kb