GALLERIES
You are here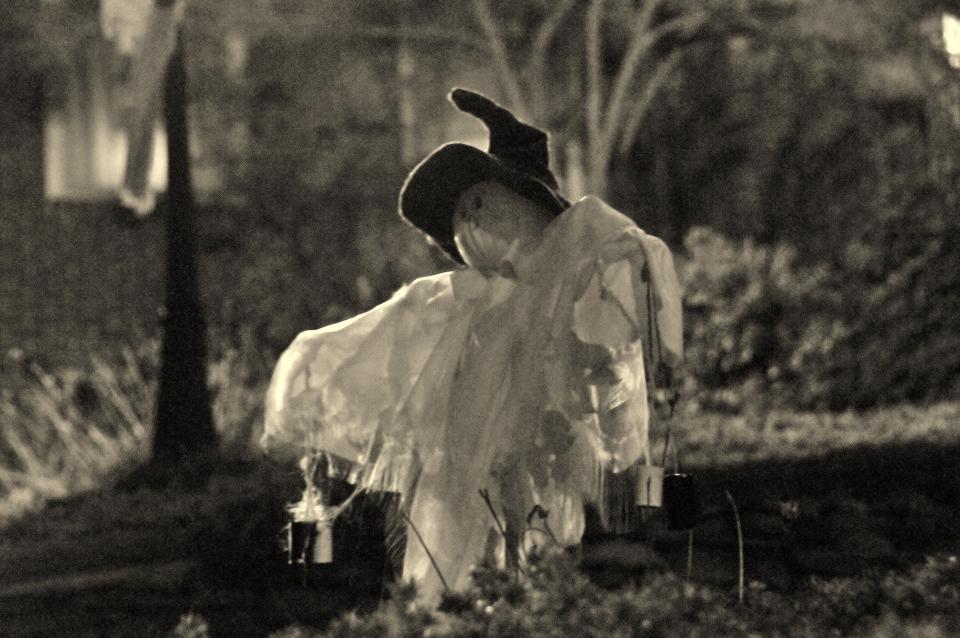 Richard A. Formato
Spooky, 10-31-2008
Nikon D300 with AF-S DX 18-200mm 1:3.5-5.6 G ED Lens @ 56mm (84mm in 35mm equiv.), f/4.8, ISO not recorded, 1/13 shutter.
Minor adjustments in Picasa and Capture NX2.
As anyone who's seen the movie Ghostbusters knows, spooks come in all shapes, colors and sizes. And some of the nastiest are the small "cute" ones! This particular spook materialized nearby my grandkids one Hallowe'en. It appeared only briefly, but its intent was clear - to purloin their Trick or Treat goodies! And the spook almost succeeded,
but for its being camera shy. When it noticed Papa about to snap away, it vanished into the thin air from which it came - but not before the frame was captured!

Spooky
Photographer: Richard Formato
Views:
Dimensions: 4288x2848
Size: 4757kb