Shooting Landscape Photos This Summer? Try These 5 Quick Tips for Better Images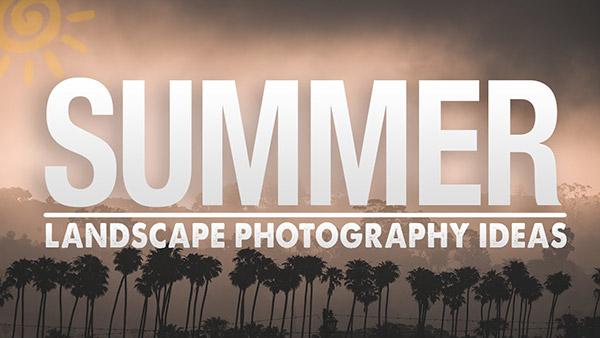 Landscape photographer Mark Denney recently returned from a photography trip to Yosemite and came back with five great shooting ideas he says will improve your landscape photos this summer.
"Out of all the seasons in the year, summer is by far the one I embrace the least," Denney admits. "It's hot, the sun rises way too early, color contrast is hard to find and the atmosphere always appears hazy and washed out. Most of my landscape photography is done during the fall, winter and spring months and generally slows down during the summer time, but this year I wanted to change that."
In the below video he shares his five quick summer landscape photography ideas in nine minutes.
#1 Interesting Light
#2 Silhouettes
#3 Reflections
#4 Long Exposures
#5 Intimate Details
"These photo ideas have motivated me to get outside and make some photos during a time of year when it's much easier to just stay indoors," he says. "Summer landscape photography isn't easy, but it can still be a productive time for outdoor photography as long as you just get out and do it."
Check it out below and then go visit Denney's YouTube channel for more great landscape photography videos.
FEATURED VIDEO