Samsung NX200 Mirrorless Camera Revidw
The Samsung NX200 is a Compact System Camera (CSC) with an interchangeable lens system. It is based on an APS-C-sized sensor and Samsung's NX-mount system, which currently comprises nine Samsung lenses. The range of lenses will be expanded this year, with the latest being the Samsung 85mm f/1.4 ED SSA, which is a fast portrait lens that supports Samsung's i-Function technology. The lens ring—which is normally used for manual focusing—can be used for i-Function settings, a very handy feature that can be programmed by the photographer to change various settings right from the lens.
The camera lacks an integrated image stabilizer and relies on stabilizer systems in the lens itself. Our test NX200 was equipped with the standard zoom lens (18-55mm; 3.5-5.6) with an OIS system that worked very well. Images can be taken with longer exposure settings equivalent to 3 to 4 EVs.
The camera has a stylish design that sports a classic, retro look. The body has no optical or electronic viewfinder, although viewing is quite good via the large AMOLED display on the back. This monitor shows crisp and brilliant images with 614,000 RGB dots and is quite readable in situations with bright ambient light.
The camera offers all standard image modes such P, S, A, and M. In addition, the photographer can choose from 14 scene modes and the "MAGIC" setting on the mode dial, which allows for use of special effect programs like "Magic Frames" (which will create an image frame like an old photo album, a newspaper title, or other effect around the photo). Using the "Smart Filter" function, which is also available in the MAGIC settings, the user can create miniature, fisheye, or sepia-tinted image effects.
The camera has two setup dials to change image parameters. The first dial is located on the top and near the shutter release button; the second dial is placed around the four-way cursor field on the back. This allows for changing parameters like aperture setting and shutter speed very fast and efficiently.
The camera can record Full HD videos with 1920x1080 pixels and 30 frames per second. Picture wizard settings are available in video mode to create a retro-style look (sepia-tinted movie) or other effects. A built-in stereo microphone records additional sound, but only with 32 kHz. An interface for an external microphone is missing. Videos are recorded as MOV files with H.264 compression.
Image Quality
Color: The camera reproduced the GretagMacbeth test chart with a saturation of 102.5 percent, which we consider nearly perfect saturation. Color errors are on a very low level and the automatic white balance system yields nearly perfect "neutralized" colors. Skin tones are superb—only red colors had a slightly elevated yellow rate and shifted into the more orange-colored area.
Sharpness: The Samsung showed an excellent performance in our resolution tests. The ISO 12,233 chart was reproduced with 3437 lines per image height, which is a remarkable result for a camera with a nominal resolution of 3648 lines per picture height. Fine details like the hair in the portrait shot are clearly visible, as well as the fibers in the fabric of the model's T-shirt. Differentiation of red nuances is very good, even though the red nuances had a somewhat high yellow rate.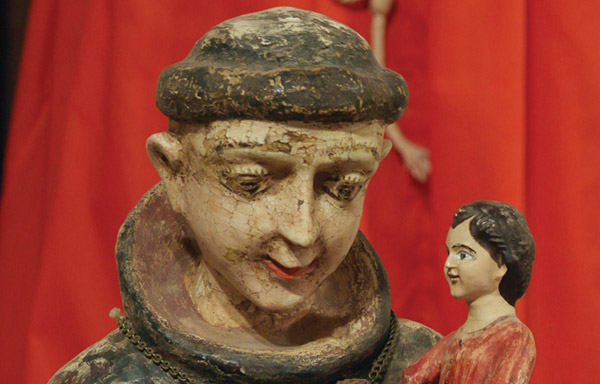 Noise: The camera has a very intelligent and efficient anti-noise system. The test images showed nearly no noise artifacts taken with ISO speeds up to ISO 800. At ISO 1600 you will start to notice some minor noise effects in homogenous gray fields, but even images taken with ISO 6400 are still usable, even though there are clearly noticeable color clouds. Images taken with ISO 12,800 show a distinct noise pattern.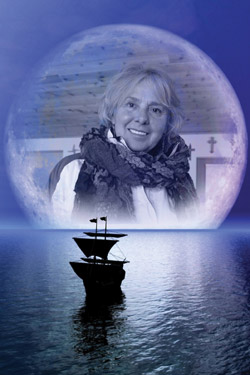 Image Tech
Image Tech is where we publish web-exclusive lab reports on cameras. To read the reports please go to the Shutterbug homepage at www.shutterbug.com and click on the Image Tech tab on the top navigation bar. New reports are published frequently, so check Image Tech for updates. The following reports are available now:
• Leica X1
• Ricoh GR Digital IV
• Nikon P7100
• Olympus E-P3
• Panasonic FZ48
• Sigma SD1
• Sony SLT-A35
• Sony NEX-C3
Scorecard
Pro
• Compact and stylish retro design
• Very good color reproduction
• i-Function system for comfortable handling
• Optional GPS system available (mounted on accessory shoe)
Con
• Missing optical viewfinder
FEATURED VIDEO