LandscapePro 2 Software Review
Maybe you can't fool Mother Nature—but who says you can't give her a facelift? London-based Anthropics Technology does that with the new LandscapePro 2 software, which adds a host of new features to the original program which I reviewed for Shutterbug.com in January 2016.
The new version of LandscapePro is more powerful—and easier to use. In addition to improved selection tools, the library of skies has been expanded, and the skies are automatically reflected in water that may be present. Another very cool addition: intelligent 3D lighting brushes which are really fun to play with—and produce realistic-looking results.
Operation is simple and easy to learn, and the onscreen FAQs answer any questions and coach the user to success. Version 2 of LandscapePro, like its predecessor, performs as a standalone editor or Photoshop plug-in. The user drags and drops preset labels onto areas of an image to identify them as "sky" or "water" or "building," etc., and positions the horizon. LandscapePro then creates multiple masks in the appropriate areas. A set of advanced selection tools allows you to fine tune the masks.
Once every object and area has been accounted for, the user is presented with a palette of presets that perform the magic. Every effect can be adjusted via sliders, so the results are truly customized and unique. (For a more step-by-step look at the basic process, read my previous review.)
Compared to the original version, I found LandscapePro 2 overall faster and more accurate in rendering masks. The greater the accuracy, the less fine tuning required, so these improvements increase enjoyment as well as output quality.
The new, advanced selection tools are terrific, particularly the Smart Brush. On balance, the original method of pulling a mask into other areas is still more than adequate, but the new tools make things quicker and easier.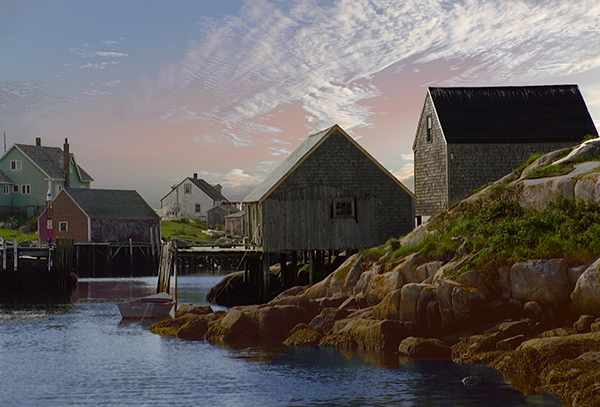 As in the first version, global alterations can be enacted by clicking the Global Presets and/or Whole Picture button and selecting a preset. The thumbnails shown on the left menu bar are amazingly accurate predictions of the final results. But if you're like me, you're going to click all of them, anyway, just to see how they look big. And you can use Global Presets and Whole Picture settings in tandem; e.g., select Night 1 from Global Presets and then pick Desaturate & Contrast from Whole Picture for a gothic, spooky effect.
For endless tweaking, the Lighting Brushes open the door to an infinite spectrum of adjustments, including separate sliders for Radius, Opacity, Texture, Specular Power and Specularity.
Conclusion
Admittedly, it's a little scary that LandscapePro allows anyone to "Turn day to night, add snow or thunderclouds to sunny days, change lighting direction and dozens of other crazy effects."
Another way to look at it: LandscapePro 2 is "making the world a more beautiful place, one landscape at a time."
It's easy to use, creates results that are awesome and realistic, and it's fun, too. It comes with a nice assortment of sample images that allow you to get your mouse wet if you don't have suitable images at hand. Try before you buy if you're skeptical, but I have a hunch you'll want it after you use it.
How to Buy
You can download a trial copy and/or purchase LandscapePro 2 in one of three configurations. LandscapePro is the basic model and goes for $39. The LandscapePro Studio version adds raw file support and supports difference color spaces. Stepping all the way up to LandscapePro Studio Max allows you to view a histogram panel and adds batch file processing.
—Jon Sienkiewicz
FEATURED VIDEO