PortraitPro 18 Launched: Includes Advanced AI, Expanded Image Recognition, Layers & More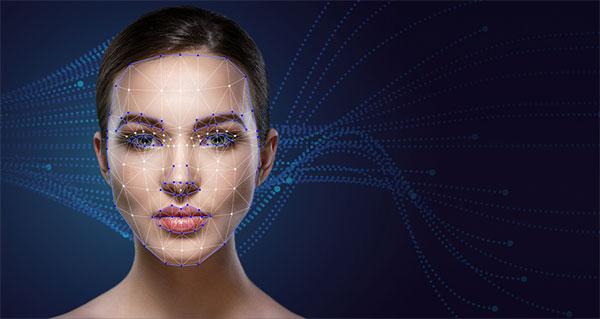 (Editor's Note: This is a sponsored post. Shutterbug readers can get an extra 10% off the special launches prices for PortraitPro 18 by using the code SHUTTERBUG18.)
Powered by advanced artificial intelligence, it's the fastest and easiest PortraitPro ever. Advanced image recognition algorithms make feature finding and background editing ultra easy and accurate. Anthropics' unique artificial intelligence and image processing algorithms ensure the software is intuitive and easy-to-use, saving photographers hours of time.
Main new features
NEW! Advanced Artificial Intelligence
Powered by the latest developments in deep learning, image recognition, and artificial intelligence, PortraitPro 18 is the most advanced dedicated portrait editor to date.
NEW! Advanced Image Recognition
Feature finding and background masking is now faster and more accurate. Photographers can quickly and effectively detect facial features in the images. Now they can spend less time correcting the face selection and can get straight into the editing process.
NEW! Advanced Layers
As well as more accurate background masking, the new Layers menu lets users add overlays to portraits for the first time. The professional finish can be created by adding logos or watermarks, stickers, and artistic double exposures. This is a highly requested feature.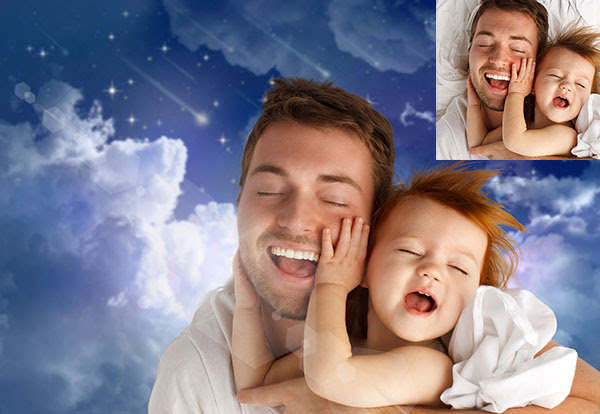 NEW! Fully customizable Restore Brush
For the first time ever, users can now remove all edits from an area using the improved Restore Brush. This allows them to work with much more complex images, where part of the face is obscured by glasses or other accessories. Simply adjust the Effects Mask to perfectly tailor the editing.
NEW! Smart Filter
Users can streamline their workflow with the new Smart Filter capability. Switching between Photoshop and PortraitPro 18 is easy and portraits can be customized to suit the photographer's clients. Exclusive to PortraitPro 18 Studio and Studio Max editions.
NEW and IMPROVED! Hair Controls
Intelligent new hair finding techniques means more accurate and realistic hair editing. Hair can receive a volume boost and unruly locks tamed using the Hair Shape slider.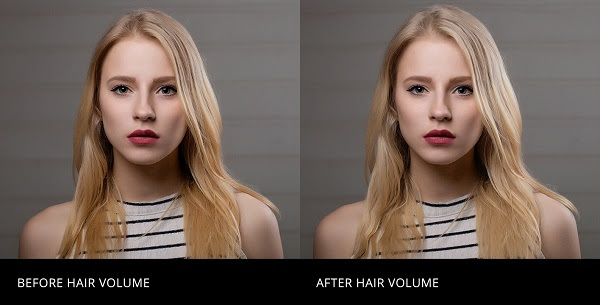 NEW and IMPROVED! Eye Controls
One of the most requested features, PortraitPro 18 now lets users easily control the editing of each eye independently. Open/Closed buttons allow to easily turn off edits to eyes that are closed or covered.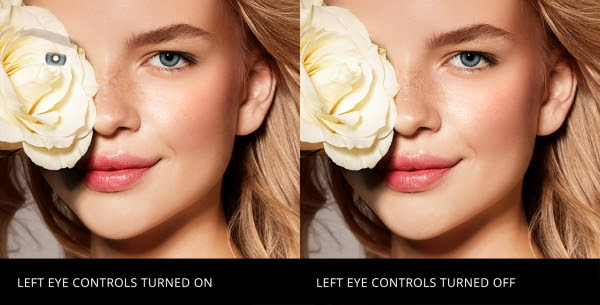 NEW and IMPROVED! Skin Finding
PortraitPro 18 is better than ever at detecting skin in an image even in areas outside the face. Combined with the new Non Face Skin slider, users get more natural results when smoothing all parts of the body.
NEW and IMPROVED! Hair Finding
Unique new developments to Anthropics' hair detection technology means the hair mask is significantly more accurate, even when presented with complex images. This means less background spilling and more natural looking hair recoloring and tidying.
And lots more
Find out more, download your free trial today. Take advantage of the special launch price from $33.70 (for Standard upgrade), plus save an extra 10% when you use the code SHUTTERBUG18: https://www.portraitprofessional.com/EDITIONS/
FEATURED VIDEO