Partially Blind Nature Photographer Matthew Cicanese Makes These Gorgeous Macro Photographs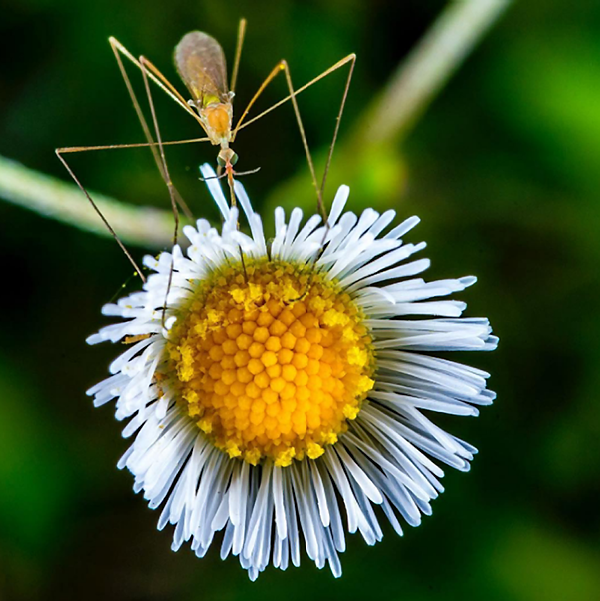 While it may not seem that way in some parts of the country, spring is in the air and it's time to start thinking about shooting some macro images outdoors. Florida-based photographer Matthew Cicanese has a varied portfolio, but his close-up work is really special—despite the fact he is blind in one eye.
Cicanese says he "explores the intersection of art, science and the visceral response of wonder that nature triggers in humans." He is blind in the right eye and deaf in the left ear as the result of having meningitis as a baby.
Recently Cicanese has been exploring tiny "cryptogamic" species like lichens and fungi in Iceland, and he has traveled throughout the world for other projects. He has been widely featured online and in print, and was recently awarded a National Geographic Young Explorer Grant as well as an Art Residency with the Light Grey Art Lab in Iceland.
Cicanese's work has appeared in solo and group exhibitions at London's Royal Geographic Society, the Melvin Art Gallery in Lakeland, FL, and at a number of galleries in Durham, NC.
In addition to his acclaim as a photographer, Cicanese is a popular lecturer with speaking engagements at the National Geographic headquarters in Washington, Canon's Experience Center in California, and elsewhere. You can find more of his inspiring work on his Instagram page.
Be sure to take a look at a macro tutorial we posted last spring, and don't forget to follow us on Instagram at @ShutterbugPix where we're sharing our favorite photos from our followers.
FEATURED VIDEO