Panasonic Intros Lumix GH6: Powerful Flagship Mirrorless Camera
The long-anticipated Panasonic GH6 micro-four-thirds (MFT) camera is finally a reality, with a long-list of powerful features for still photography and videography. Teased almost a year ago, this flagship model is the latest evolutionary step in Panasonic's popular GH Series of compact MFT cameras, launched in 2009 with the Lumix GH1.
The new Lumix GH6 features a 25.2MP sensor, designed for high-resolution, wide dynamic range, and high-speed performance. Thanks to a sophisticated five-axis gyro sensor, the camera boasts 7.5 stops of image stabilization for hand-held shooting under low-light conditions.
Panasonic says the new Venus engine in the Lumix GH6 delivers twice the processing power of earlier models and contributes to the camera's 12+ stops of dynamic range. The GH6 also features a High-Res mode that, combined with the camera's advanced image-stabilization capabilities, enables shooting 100MP images without the use of a tripod.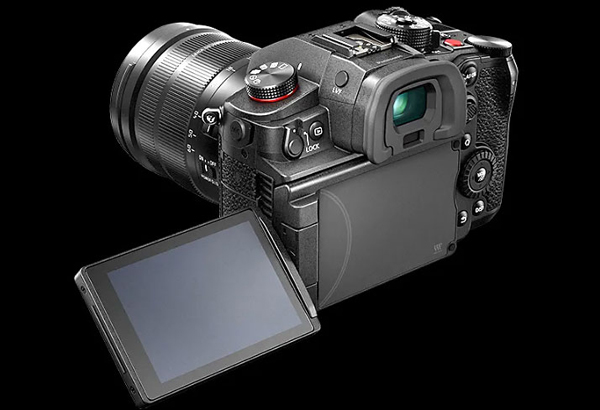 According to Panasonic, the Lumix GHX posts significantly improved autofocus performance, with faster and more precise subject acquisition. The camera is capable of high-speed burst shooting 14fps (AFS) and 8fps (AFC) with a mechanical shutter, and 75fps with the electronic shutter.
Despite it's compact form factor, the Lumix GH6 feature very rugged build quality, with a magnesium alloy frame. Ideal for shooting in harsh outdoor conditions, the camera is splash proof, dust-resistant, and freeze resistant down to 14-degrees.
Like recent models in the line, the flagship GH6 is designed for shooting professional-quality video as well as still photos. In addition to 4:2:0 10-bit 5.7K 60p, 4:2:0 10-bit 5.8K 30p (4.4K 60p) anamorphic 4:3 video can be recorded utilizing the full area of the sensor.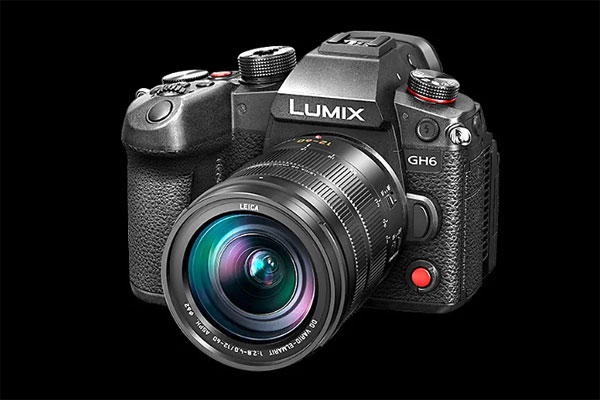 The LUMIX GH6 is capable of 4:2:2 10-bit C4K 60p internal recording and simultaneous output in 4:2:2 10-bit C4K 60p over HDMI. Since the camera is HDMI 2.1 compliant, it will support C4K 120p HDMI video output with a future firmware update. Moreover, capability of C4K 120p RAW output to Atomos Ninja V+ monitor recorder over HDMI 2.0 is under development, which also will be available with a future firmware update.
The powerful Lumix GH6 body is expected to be available in mid-March for $2,199. For more details visit the Panasonic website here.
FEATURED VIDEO