MIGRATION; Lost And Found In America
In MIGRATION: Lost and Found in America (Michael Wiese Productions, November 2010, hardcover), 16 of our finest contemporary photographers train their cameras on America's vast and varied land, while a band of stellar musicians provides the soundtrack. As you view the 120 photos in the book, you are directed to a website with accompanying songs composed by photographer and songwriter Donald McCrea, and performed by him along with some of the top musicians in the San Francisco Bay Area.
Power Plant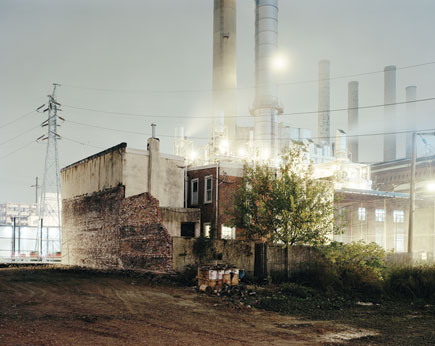 © 2010, Will Steacy, All Rights Reserved
Closed Due to Tummy Ache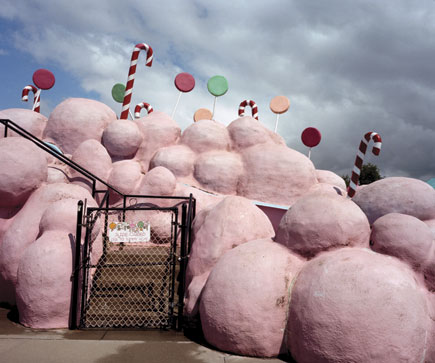 © 2010, Susana Raab, All Rights Reserved
McCrea, the editor and one of the featured photographers in MIGRATION, selected the best work of some of today's most acclaimed photographers, including Alex Harris, William Greiner, Peter Granser, and Edward Burtynsky. "I wanted photographs that brought America to life in all of its complexity, beauty, and contradiction," McCrea says.
New House Flanking Farmland
© 2010, Dave Jordano, All Rights Reserved
Texas Pool Hall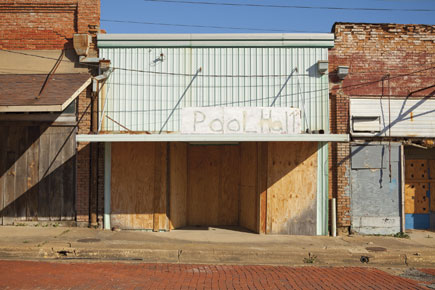 © 2010, David Zaitz, All Rights Reserved
FEATURED VIDEO