GALLERIES
You are here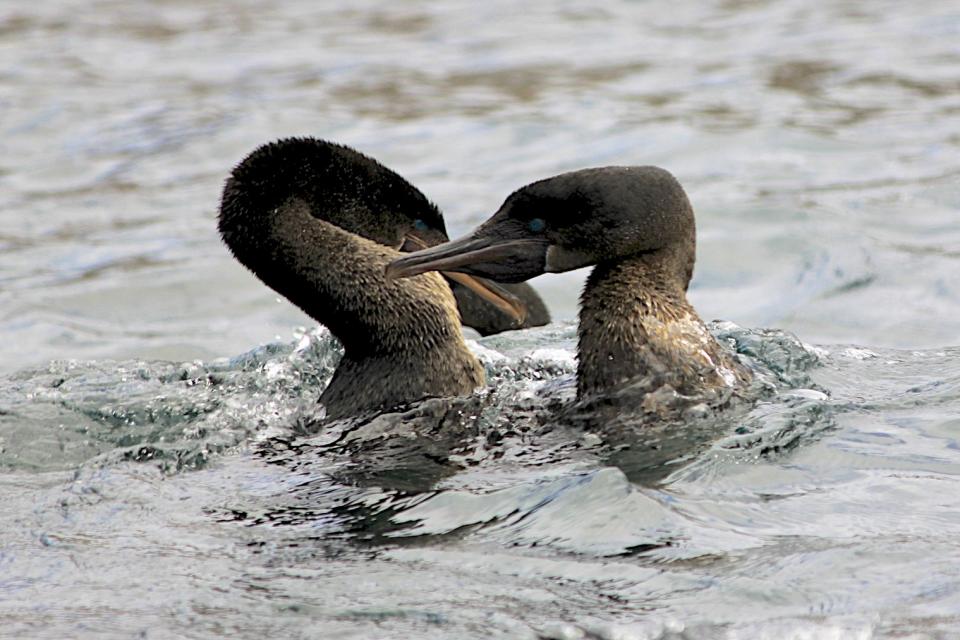 Flightless Cormorants performing a mating dance that involves them intertwining their necks whilst twirling in a tight circle. This picture was taken with a hand held camera onboard a Zodiac boat we were in Targus Cove, Isabela Island in the Galapagos Islands.
Canon Rebel T1i
Canon EF-S 55-250mm f/4-5.6 IS
ISO: 160
Focal Length: 250mm
Aperture: f/5/6
Shutter Speed: 1/250
Edited in Apple Aperture for shadows to brighten the faces of the Cormorants.

Mating Dance
Photographer: Eric D. Lipschutz
Views: 36
Dimensions: 1519x1013
Size: 329kb