GALLERIES
You are here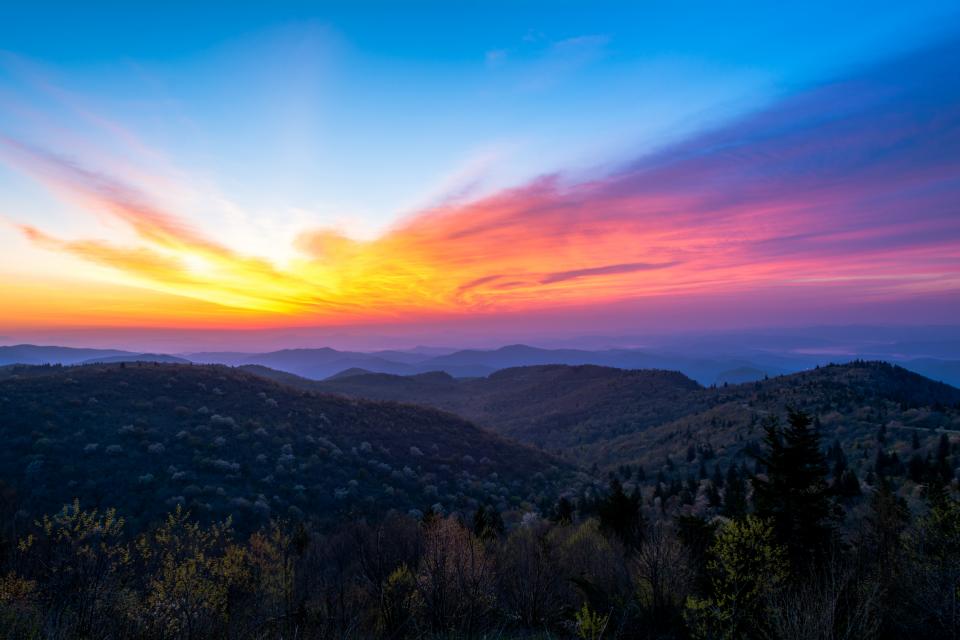 I got up at 3 a.m. and hit the road and decided to do a sunrise in the Black Balsam area of the Blue Ridge Parkway in the Pisgah National Forest. I had been to this spot before, I really like the vantage point from here. As the sun started to com up I was greeted by a beautiful sunrise.
Camera: Nikon D7100
Tripod: Manfrotto
No Filter
Shutter Release: Nikon
Focal Length: 17 mm
Shutter Speed: 1/2 sec
Aperture: ƒ/10
ISO: 100
Majestic Beauty of the Blue Ridge Mtns.
Photographer: Joshua T. Moore
Views: 90
Dimensions: 6000x4000
Size: 11592kb