Look at These Monumental Waves Captured by Nature Photographer Warren Keelan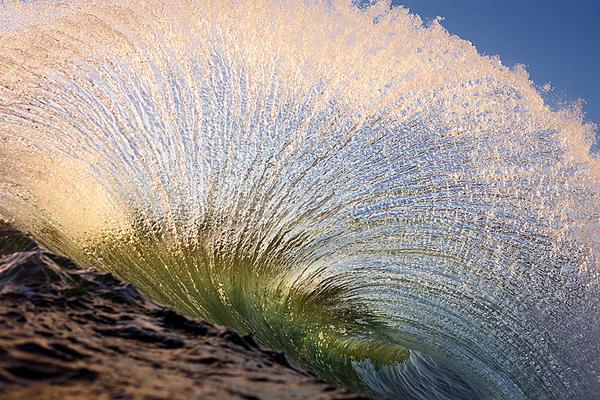 Australian nature photographer Warren Keelan lives on the South Coast of New South Wales and has always been fascinated by the ocean and its ever-changing forms. The remarkable photos you see here are a testament to his goal of, "creating an image that tells a story or leaves an impression on the viewer."
Keelan says he spends most of his time within or alongside the sea, interpreting what he sees through the medium of digital photography. He's received numerous international awards for his stunning work, which has been widely recognized on television and in print.
In 2013 Keelan opened a gallery in Wollongong (referred to locally as "The Gong") in the Illawarra region of New South Wales, where he showcases and sells his printed work to both a local and international clientele.
As for his obsession with the sea, Keelan explains that, "I love the raw, unpredictable nature of water in motion and the way sunlight brings it all to life from both above and below the surface."
We think you'll agree that Keenan's sense of composition, ever-changing forms, and lighting are truly exceptional.
You can see more of Keelan's fantastic work on his website and Instagram page. And don't forget to follow us on Instagram at @ShutterbugPix where we're sharing our favorite photos from our followers.
FEATURED VIDEO