Check Out Sara Lee's Daring Photographs of a Diver Swimming with Giant Manta Rays at Night
Sara Lee is an underwater photographer who became enchanted with the sea while growing up in Kona on the Big Island of Hawaii. She captured the dramatic images you see here of adventurer and freediver Alison Teal swimming with giant manta rays at night.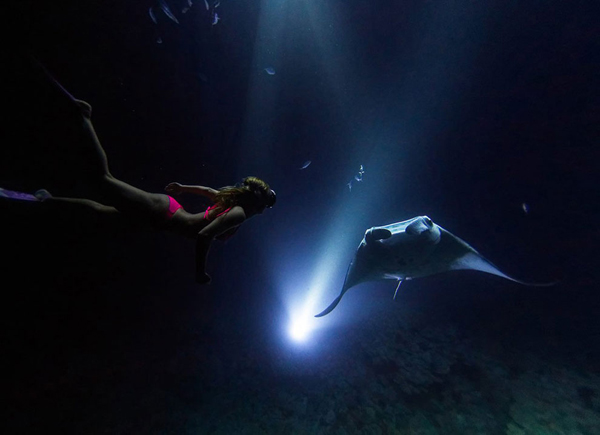 Lee says, "I'm attracted to underwater photography because of the lack of control I have in such a massive body of water and it's constant state of change in the lighting, water clarity, currents and surf." She adds that the ocean is somewhere where it's important to be "completely switched on" and be able to adapt to ever-changing conditions.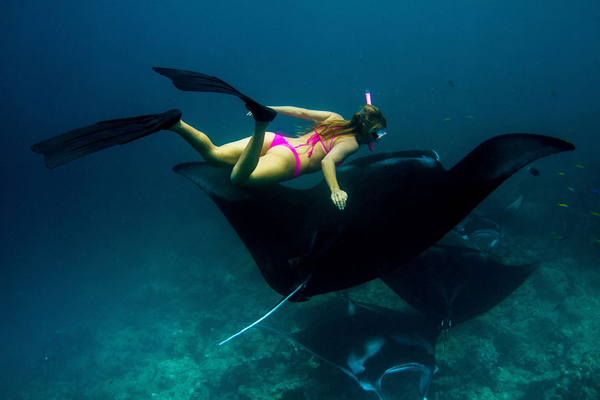 For this daring adventure off the coast of Hawaii, Lee photographed Teal who descended 50 feet with hand-held dive lights to observe the huge mantas feeding off plankton in the light streams.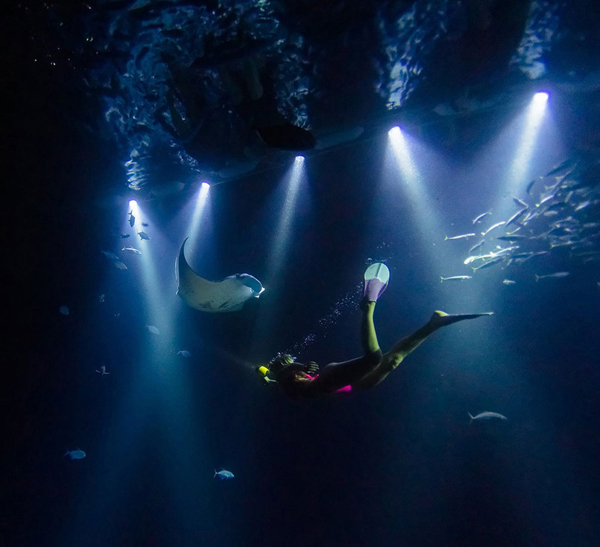 Lee is a self-taught photographer, and formerly a surfer and competitive long-distance swimmer. While she still calls Hawaii her home, Lee travels on assignment for much of the year.
Despite their imposing size, giant mantas are not harmful to humans, and Teal says "Night swimming with manta rays is like skydiving with spaceships—so peaceful, so gentle."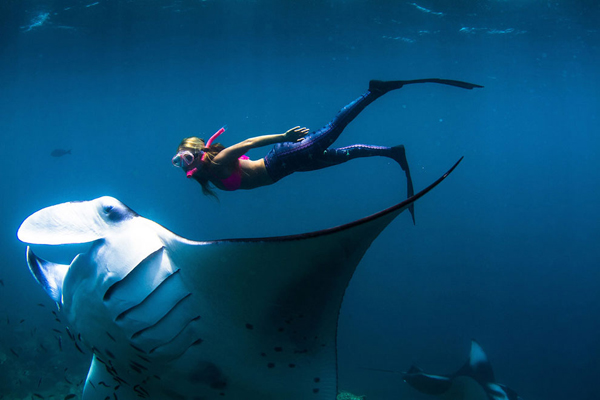 You can see more of Lee's work on her blog, and follow Teal's adventures on her YouTube channel. The video below was shot by Mark Tipple while Lee was photographing Teal.
FEATURED VIDEO