Here Are the BEST Camera Settings for MACRO Photos (VIDEO)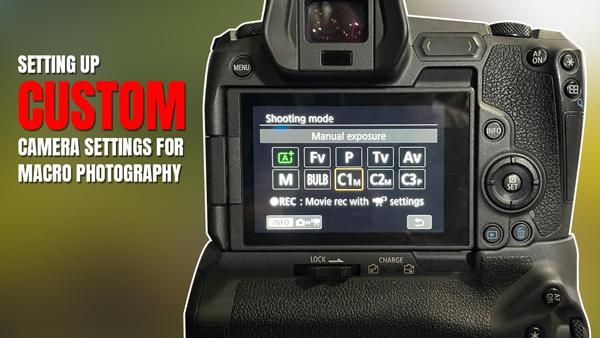 Most of the tutorials we post about macro photography concentrate on shooting techniques and the best type of gear to use. Today, we're switching things up, with what one pro says are the best camera settings to use.
Stewart Wood is a passionate close-up photographer, with a proven method of configuring his camera. While he demonstrates his approach using a Canon EOS R full-frame mirrorless model, his advice is equally appropriate for just about any camera you use.
Not only does Wood reveal the settings he recommends, also explains why they work great in the field. And once you make the settings in the manner he suggests, you'll see how to apply them to one of the Custom modes on your camera. That way they'll be immediately available whenever you pull out a macro lens.
Wood considers his preferred camera settings a great starting point that provides great results for most of his work. But he explains why and how to tweak them, depending upon the specific conditions you confront.
Wood begins by switching his Mode dial to Manual, for reasons he explains. He then discusses why using flash can dramatically improve results, and he discusses how this accessory may affect certain settings. As he says, "it's the flash that freezes action—not the shutter."
The next recommendation has to do with your lens, keeping in mind that all lenses perform differently. That's why Wood says you should always select the sharpest aperture for the specific lens you choose.


Other import settings covered in the video include ISO, Metering and Drive modes, White Balance, aspect ratio and file format (Raw vs. Jpeg). With all that out of the way Wood demonstrates how to apply these key settings to one of the Custom modes on your camera.
You can find more great advice on everything macro by paying a visit to Wood's instructional YouTube channel.
And for some great tips on shooting techniques, check out the tutorial we posted a while back, with five pro tips for eye-popping macro photos.
FEATURED VIDEO