Handheld Pan
Our Picture This! assignment this month was Handheld Pan, a shooting technique that involves a long shutter speed and some sort of motion while shooting on the part of the photographer. We generally do everything we can to keep the camera steady and make sure there is no photographer-induced motion in a shot, including using image stabilized lenses, often elaborate tripods and heads, and even mirror lockup. The assignment requested just the opposite—adding motion to a shot that might include following a subject in motion across a plane, jiggling the camera to make lights record as lines rather than points, and even moving the camera in a circular motion to completely abstract the color and form.
Bike Ride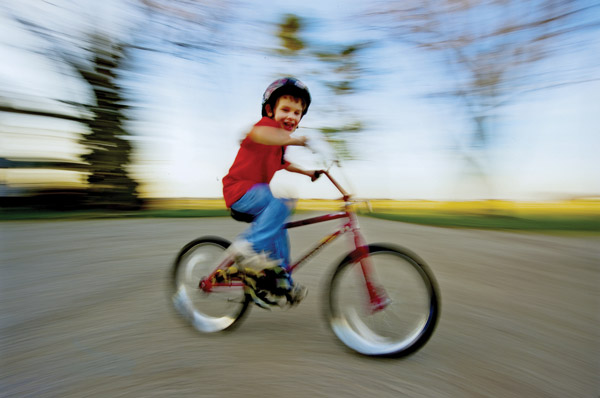 Bridge Lights
Pelican
Merry-Go-Round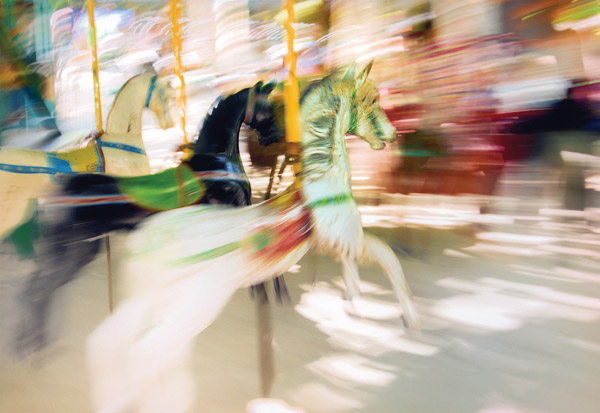 Run
Shadow Skater
Deer On The Move
Thoroughbred Racing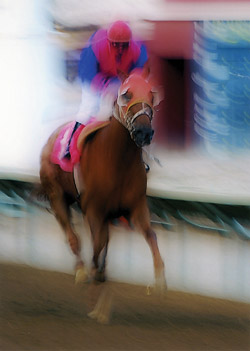 Against The Wind
Eureka & Palisade #4
Motor Craft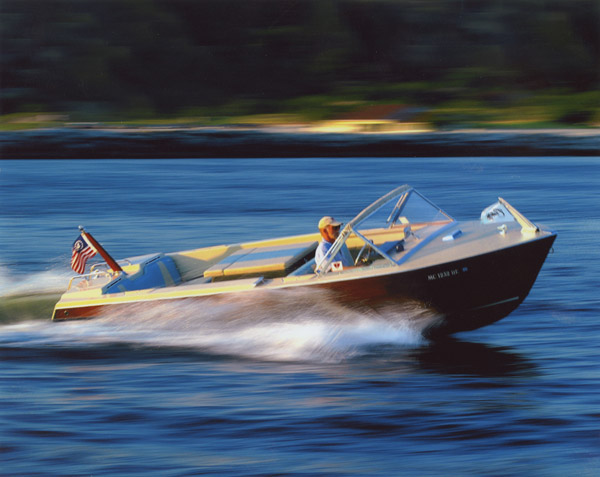 On A Swing
Cyclists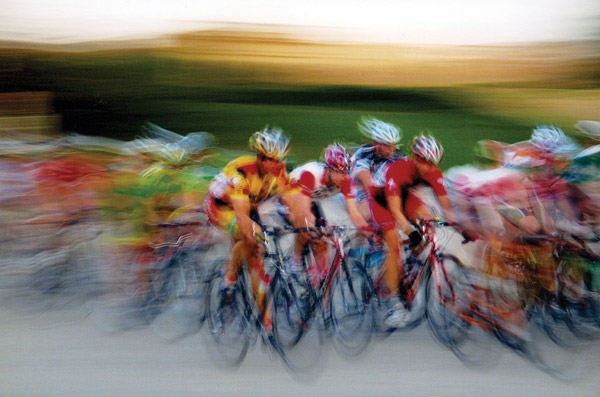 Light Play
On A Carousel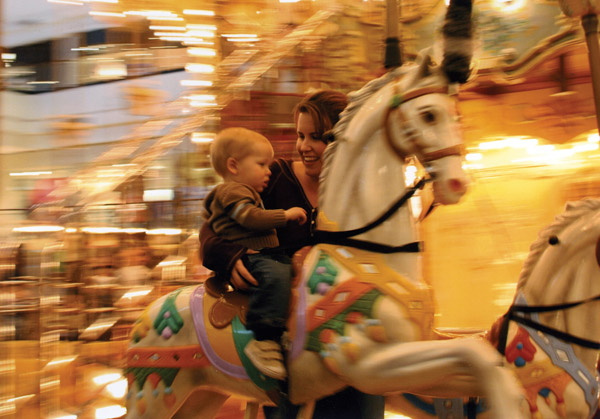 Picture This! – Our Next Assignment
Autumn In The Landscape
There's no doubt that autumn is one of the most colorful times of the year to photograph, and perhaps the knowledge that the color and light is so fleeting makes it even more so. This month's Picture This! assignment is Autumn in the Landscape. Because of the pictorial nature of the assignment feel free to have at it with special effects and filters, within reason of course, but "straight" shots are very welcome as well. In addition to the usual specs and exposure info, please let us know where you made the shot, and if any special software was used in processing. This straight-from-the-camera shot was made on a height overlooking the Chama River in Northern New Mexico in early October. Exposure with a Canon EOS 5D and a Canon 17-40mm f/4 lens was f/8 at 1⁄250 sec.
Please Read This
It is important that you read and follow these guidelines. We need to follow this procedure because of the large volume of images we receive. If you have any questions, please e-mail us at: editorial@shutterbug.com.
1) Images sent to us cannot be returned. You retain complete copyright over the images, but do grant us permission to print your image(s) in the magazine and on our website, www.shutterbug.com.
2) Because images are not returned please send a quality print or duplicate transparency. We will not accept or view images on CD, ZIP, or any other electronic media.
3) Images will be selected on the basis of content and technical quality. Please mark your outer envelope with the topic of the month (for example, "Wide View").
4) Enclose a short caption with the image stating camera, lens, film and exposure, plus location. If you are submitting an image with a recognizable person we must have a model release or signed permission from that person to reproduce their image in the magazine and on the website.
5) Please submit no more than three photos for consideration (4x6 up to 81/2x11).
Send your image and information to:
Picture This! Shutterbug Magazine,
1415 Chaffee Dr., Suite #10, Titusville, FL 32780.
Deadline for submission: January 15, 2012.
Images will appear in our April 2012 issue.
Our next topic: Things Are Looking Up
Deadline: February 15, 2012
Publication Date: May, 2012
Please note: We receive hundreds of submissions for Picture This! each month and want to be sure we properly identify each image we publish. Please be sure to attach your name and image information to the back of each submission.
Want to see images selected for past Picture This! assignments? Go to www.shutterbug.com and click on Picture This! in the "More Articles…" box on the homepage.
FEATURED VIDEO