Greg Du Toit Shot These Amazing Images of Elephants While He Was Submerged in Their Watering Hole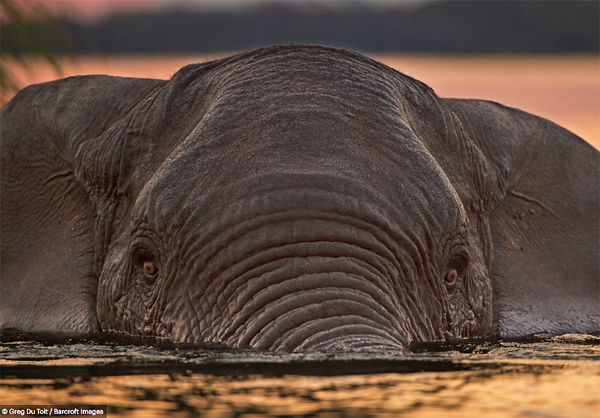 Greg Du Toit is a South African nature photographer and winner of the 2013 Wildlife Photographer of the Year award. He recently made these amazing images of elephants taking a bath while he was submerged in their watering hole at Botswana's Mashatu Game Reserve.
Du Toit said he wanted to capture eye-level images of these gentle giants from as closely as possible and explains, "It took me three months of studying the watering hole and the elephants' behavior until I finally took the plunge and climbed into the water."
Du Toit photographed the approaching elephants from a distance of about 20 yards, but once they entered the water he says they were barely two heart-pumping yards away. He then kept shooting with a wide-angle lens while they calmly went about their business.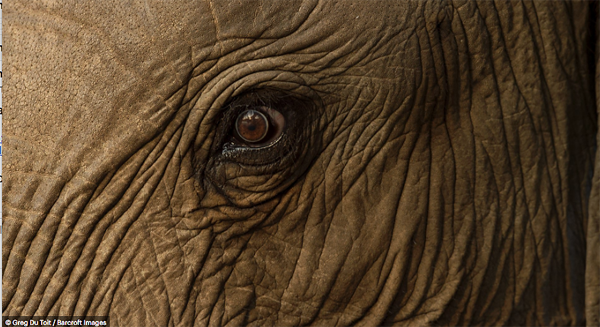 Du Toit says the elephants didn't perceive him as a threat, explaining "By submerging myself in their watering hole I became a part of their world and this allowed me to document their lives in a special way."
You can find more of Du Toit's spectacular imagery on his website and Instagram page, and don't forget to follow us on Instagram at @ShutterbugPix where we're sharing our favorite photos from our followers. And be sure to check out our earlier story featuring the 2016 Wildlife Photographer of the Year contest.
FEATURED VIDEO