GALLERIES
You are here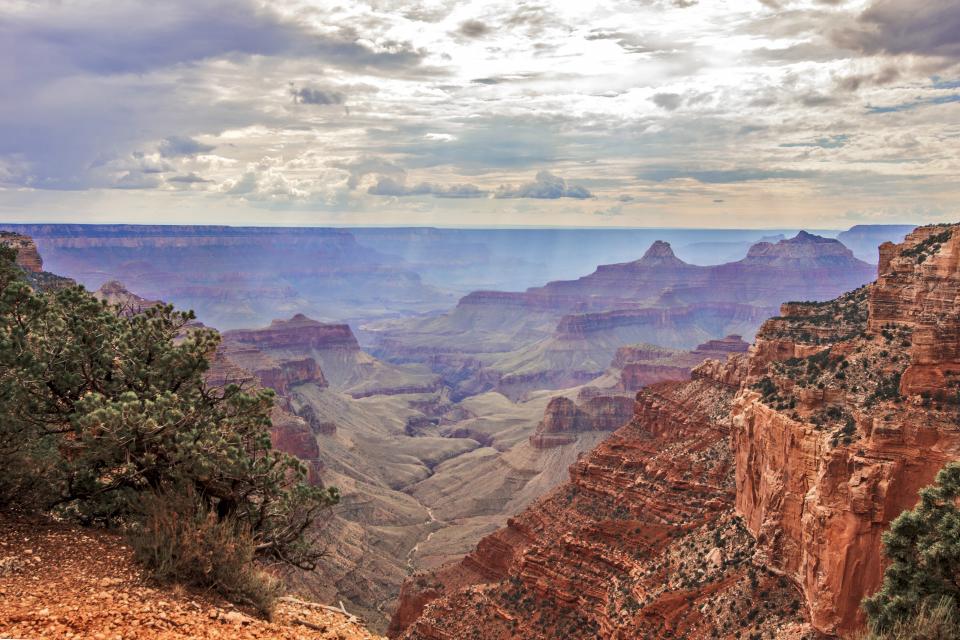 Late in the evening is one of the best times to go see the views of the Grand Canyon. This happened about 6:30 in the evening at the Cape Royal lookout. The road was actually closed earlier in the day because of controlled burns but we were lucky enough to get up to the viewing points late in the afternoon. It was a perfect moment because also most of the day was overcast but right as the sun was starting to set the clouds parted just slightly to give you some very faint light beams.
I used my Nikon D7200 handheld.
Aperture: f/8
ISO: 400
Shutter Speed: 1/250
Focal Length: 20mm Tokina Lens
I used a Tiffen ND circular filter to cut down on some of the haze as well.
I did take it in Photoshop and increased the saturation of the colors so they would standout a little more.
The Grand Veiw
Photographer: Jenny Lines
Views: 54
Dimensions: 5783x3855
Size: 18081kb