Fujifilm Launches New Flagship 16.3MP X100T Rangefinder-Style Digital Camera
Fujifilm unveiled a new, premium compact camera this morning, the X100T, which is designed to look like a stealthy, digital rangefinder model. The 16.3MP Fuji X100T uses an APS-C size X-Trans CMOS II sensor and has a Fujinon 23mm F2 fixed lens.
This high-end compact from Fuji features a Hybrid Viewfinder with what the company is calling an "Electronic Rangefinder" that lets you focus the X100T like a traditional, mechanical rangefinder camera
The new Fuji X100T, which succeeds the X100S from 2013, also offers reduced display lag times, automatic brightness controls and a Natural Live shooting display, Fuji said in a press announcement. The camera adds Fujifilm's new 'Classic Chrome' film simulation mode that produces muted tones and deep color to create dramatic images.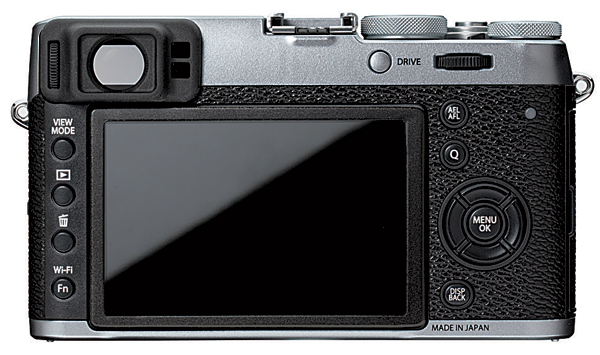 When the X100T is in optical viewfinder mode, pushing the OVF / EVF switching lever to the left switches the viewfinder to electronic rangefinder mode. Focus Peak Highlight and Digital Split Image can also be selected, and the magnification of the focused area can be changed.
Frame coverage has increased from 90% on the X100S to 92% on the X100T and the field of view can now be checked closer to the subject. The X100T also uses Real-time parallax correction, which is designed for more accurate image composition. Reframing after bringing the image into focus is no longer necessary with the X100T, Fuji said.
The Fujifilm X100T will come in Silver and all Black and go on sale in mid-November 2014 for $1299.95.
You can check out a video of the X100T in action below.
FEATURED VIDEO