Enter Shutterbug's "Time of the Season" Fall Photo Contest Now!
Fall has descended on the northern hemisphere and 2021 is drawing to an end. Wet weather, yellow and red leaves, and cooler temperatures are the order of the day.
Before we wrap up this roller coaster of a year, there's one more thing to do: Enter your best fall photos in the final round of Shutterbug's Time of the Season Photography Contest for your chance to win a fantastic Grand Prize pack including US$500 cash and a stack of photography gear from Sony, Light & Motion, Slik, Lucky Camera Straps, and Skylum.
Four seasons, four chances to win
The seasons affect everything we do as photographers, from the clothes we wear in the field to which camera gear we bring. It's the same for amateurs and professionals alike: The mood, colors, and themes we convey in our photographs change throughout the year.
We want to see your best photos that capture the essence of each season wherever you are. That's why we are running Time of the Season, a series of four photo contests, throughout 2021:
• Winter: See the winter winners
• Spring: See the spring winners
• Summer: See the summer winners
• Fall: Submissions open until November 12, 2021, winner announced on November 19, 2021
Fall weather isn't necessarily the greatest inspiration for venturing into the outdoors, camera in hand. So, we've put together a great prize pack to motivate you! The Grand Prize winner will take away US$500 cash and a fantastic photography kit:
• Sony Alpha a6400 mirrorless camera
• StellaPro™ CLx10 Imaging Kit
• SLIK Carbon Fiber CF-834 Tripod with the PBH-45LP Ball Head
• Standard 53 camera strap with Quick Release from Lucky Camera Straps
• Skylum Luminar AI Guru Bundle photo editing software
Five finalists will also receive a US$50 Amazon gift card. In December 2021, they – along with the Grand Prize winners – will also receive a custom-made flat photo book featuring all finalist and winning photos. Every valid entrant to the contest will also receive a free 30-day trial of Skylum's Luminar AI photo editing software.
Fall Photography Ideas
With the end of 2021 drawing near, nature is once again winding down for winter. The days are getting shorter, temperatures are dropping, trees are changing colors, and many animals are busy foraging and tucking away food for winter.
It's completely understandable if you'd rather enjoy a mug of hot chocolate in front of the fireplace than heading outside to snap photos this time of the year. But when you stop and think about it, fall might just be the best time of the year for us shutterbugs.
With later sunrises and earlier sunsets, it's easy to take advantage of golden hour for some silky-smooth light that will make just about any landscape pop.
Cooler temperatures mean it's not such a drag to hike and work outside. You can always dress up for cool weather, but there's only so many layers of clothing you can remove when the temperature is up.
Fall is very much a time of vivid colors or – in the words of French writer Albert Camus – a second spring, where every leaf is a flower. Depending on where you live, you won't have to look hard to find striking reds and yellows for a beautiful background to your nature shots.
And if wildlife photography is your thing, fall is a busy time in the animal kingdom. Many animals are busy foraging and storing away food, migrating, making shelters, or mating (so much for spring being the season for loving), so you have a good chance of seeing and getting close to wildlife.
Of course, fall isn't all about nature photography. Do you have an original take on other fall activities, like that hot chocolate in front of the fireplace? Photograph it and enter it into the last Time of the Season photography contest of 2021 for your chance to win.
Enter Time of the Season – Fall Photo Contest here.
Grand Prize Winner Receives: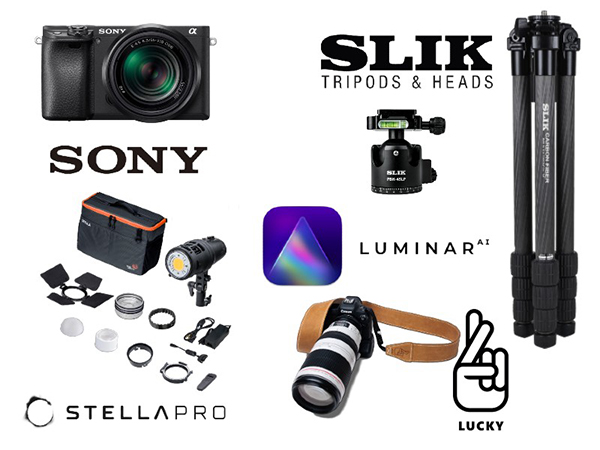 • $500 cash prize
• Sony Alpha a6400 mirrorless camera ($898)
• Slik Carbon Fiber CF-834 Tripod w/ the PBH-45LP Ball Head ($569)
• StellaPro™ CLx10 Imaging Kit ($1,599)
• Skylum Luminar AI Guru Bundle photo editing software ($316)
• Personalized Lucky Camera Strap Standard 53 camera strap with Quick Release ($96)
• Time of the Season Photo Book ($57)

5 Finalists receives: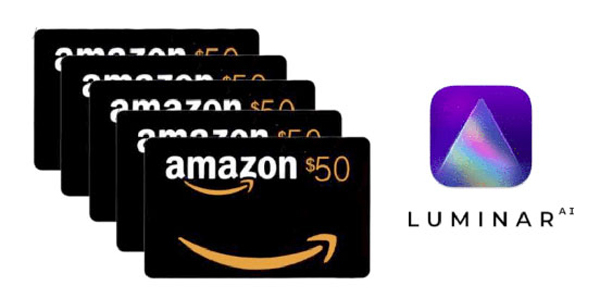 • $50 Amazon Gift Card
• Skylum Luminar AI photo editing software ($99)
FEATURED VIDEO