City At Night
Our Picture This! assignment this month was City at Night, and we were seeking images that capture the unique combination of energy, light, and activity that characterize the nocturnal urban scene. Readers responded with images of great monuments lit by blazing lamps and tall buildings soaring through the night sky into the clouds, yet our eyes were also attracted to images that included people, admittedly often dwarfed by the manmade environment around them, but making their way through the streets and byways nonetheless. Images like this challenge us to find the right exposure times and ISO settings under sometimes tough capture conditions.
Liverpool Mall
New Year's Eve Champs-Elysees
SoHo Windows
Midnight Preacher, L.A.
Fremont Street, Las Vegas
Roundabout
The Skyline From Brooklyn
Rapid Transit Passing By
Art Show Figure
Trolley Pan
City Quilt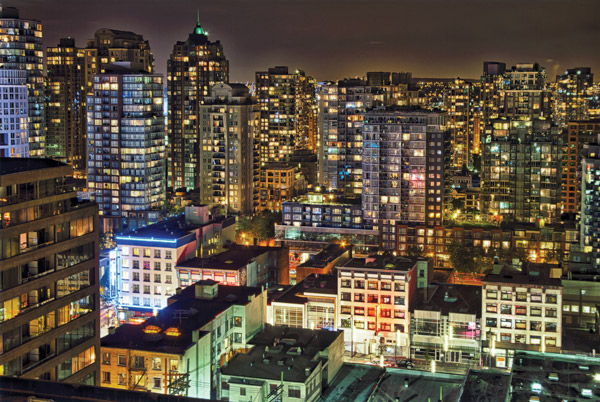 Silver Streak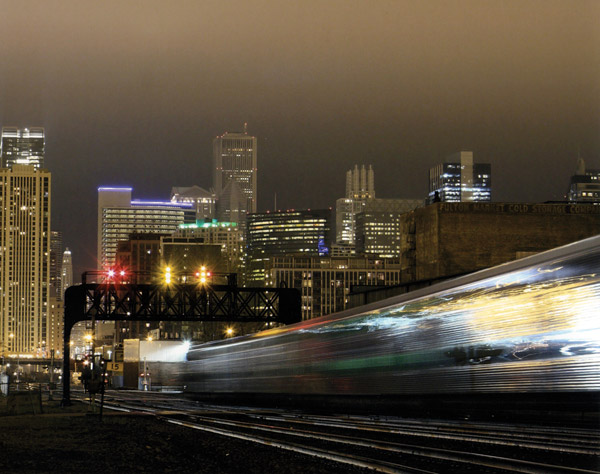 Her Majesty's Theatre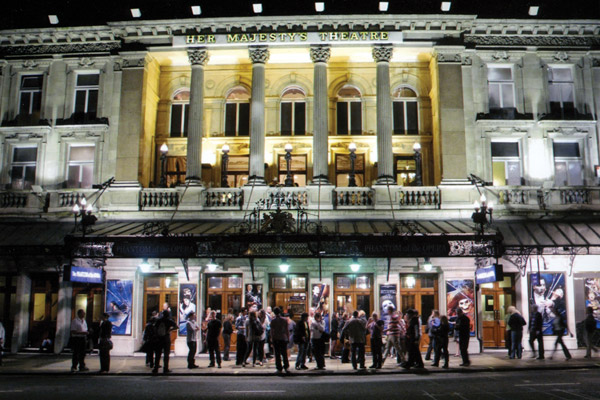 Walt Disney Concert Hall, L.A.
Midtown
Picture This! – Our Next Assignment
Made In The Shade
While making images in full sun might be thought of as the best light in which to photograph, in fact when photographing in the shade you have less bothersome contrast to contend with and can often get images with rich detail and great color. Shade shooting requires working with white balance and perhaps slower exposure times, but the rewards can be great. We're looking for nature, portraiture, still life, and more, as long as each shot was "made in the shade."
Please Read This
It is important that you read and follow these guidelines. We need to follow this procedure because of the large volume of images we receive. If you have any questions, please e-mail us at: editorial@shutterbug.com.
1) Images sent to us cannot be returned. You retain complete copyright over the images, but do grant us permission to print your image(s) in the magazine and on our website, www.shutterbug.com.
2) Because images are not returned please send a quality print or duplicate transparency. We will not accept or view images on CD, ZIP, or any other electronic media.
3) Images will be selected on the basis of content and technical quality. Please mark your outer envelope with the topic of the month (for example, "Wide View").
4) Enclose a short caption with the image stating camera, lens, film and exposure, plus location. If you are submitting an image with a recognizable person we must have a model release or signed permission from that person to reproduce their image in the magazine and on the website.
5) Please submit no more than three photos for consideration (4x6 up to 81/2x11).
Send your image and information to:
Picture This! Shutterbug Magazine,
1415 Chaffee Dr., Suite #10, Titusville, FL 32780.
Deadline for submission: September 15, 2012.
Images will appear in our December 2012 issue.
Our next topic: In The Forest
Deadline: October 15, 2012
Publication Date: January, 2013
Please note: We receive hundreds of submissions for Picture This! each month and want to be sure we properly identify each image we publish. Please put your name and all camera, exposure information on the back of the print or attached to slides when submitting. Also, please include your e-mail address in case we need to contact you.
Want to see images selected for past Picture This! assignments? Go to www.shutterbug.com and click on Picture This! in the "More Articles…" box on the homepage.
Please note: If you submit images with an enhancement through software beyond contrast, exposure, and simple saturation adjustments please indicate the software and "filter" used to attain that effect.—Editor
FEATURED VIDEO