Breaking 4K News from Canon: Flagship Cinema Camera, Pro Camcorder & Two UHD Displays
Canon made some big 4K news this morning with the introduction of a new flagship cinema camera, the EOS C700. Also unveiled was the XC15 compact video camcorder and two high-end UHD displays designed for professional video applications.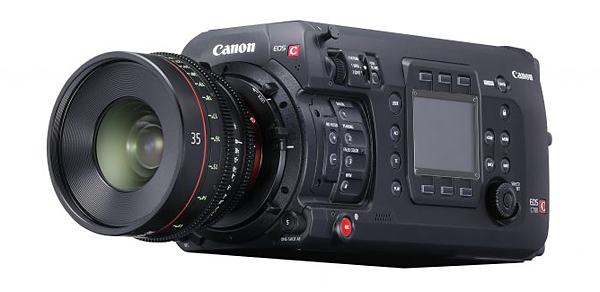 The new EOS C700 s the latest model in Canon's respected line of professional EOS cinema cameras, and boasts a new modular design, a Super 35mm 4.5K sensor, and wide dynamic range. Intended to be used for everything from feature films to documentaries, the versatile new camera allows users to convert between EF and PL mounts, and between a standard CMOS sensor and a global CMOS image sensor at Canon service facilities.
There is also an EOS C700 PL-Mount version and an EOS C700 GS PL version of the camera that comes with a Super 4K sensor with a global shutter for capturing fast-moving subjects without distortion. The cameras are expected to ship in December with a price of $35,000 for the EOS C700 and EOS C700 PL, and a price of $38,000 for the EOS C700 GS PL.
Also introduced today is the compact and lightweight XC15—a 4K UHD digital video camcorder designed to deliver professional-quality results in a small package. This unit enables use of an external microphone via an XLR input, and ships with the MA-400 adapter that permits shooting with XLR-input mics with high sound quality and reduced noise.
This compact unit weights a mere 2.1 lbs. and measures 5.0X4.1X4.8 inches. It is scheduled to be available this month for a price of $3000.
Canon also unveiled two 4K displays this morning, including the industry's first 17-inch 3840X2160 model. This unit, the DP-V1710 4K/UHD is a professional monitor designed to deliver stunning HD, UHD, and 4K viewing in mobile production vehicles. Its compact size also makes it ideal for location shooting.
The new DP-V2420 is a professional 24-inch 4K display designed to support next-generation video production with the high luminance and black luminance performance that's critical for screening HDR content. Canon says this model's expanded dynamic range, increased color expression and contrast between light and dark areas provides a sense of three dimensionality. The DP-V1710 and DP-V2420 will be available for list prices of $13,500 and $32,900 respectively.
FEATURED VIDEO