Book Reviews
Black and White Step by Step; by Roger Hicks and Frances Schultz; $9.99; e-book; www.rogerandfrances.com.
This is one of the many new e-books from noted photography team Roger Hicks and Frances Schultz. Overflowing with plenty of sample images, the book begins with a review of the basics like choosing the right camera and lens, film, using 35mm, medium and large format, exposure, and filters. It then moves on to explain basic and advanced film development, chemicals, printing materials and technique. Hicks and Schultz provide a wealth of pro-quality advice and easy-to-understand lessons that are certain to help you not only understand but master black-and-white photography to take your work to the next level.
National Audubon Society Guide to Landscape Photography, Second Edition; by Tim Fitzharris; Firefly Books Ltd.; $24.95; (ISBN: 978-1-5540-7993-3)
The updated edition of this popular guide offers a wide variety of tips, tricks, and techniques for serious landscape photographers. Author Tim Fitzharris provides step-by-step instructions and uses before-and-after shots to expertly highlight each lesson, making learning fast and easy. He begins by helping the reader choose the right equipment from cameras and lenses to tripods. Fitzharris then explores the correct way to transport, protect, and access your gear in the field. The rest of the book deals with the fundamentals of shooting, such as aperture and shutter speed. He then moves on to lighting, composition, HDR, white balance, and digital workflow. Every stage of the creative process is covered and explained, making this guide an ideal resource.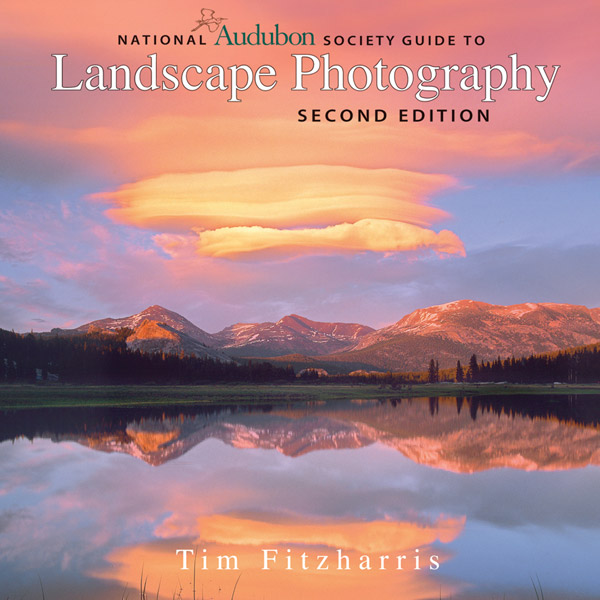 Sea; by Mark Laita; Abrams; $50; (ISBN: 978-1-4197-0087-3)
Sea offers a collection of 85 stunning images of strange and beautiful aquatic creatures. Created by award-winning photographer Mark Laita, each shot was captured in front of a stark black background that allows the vibrant colors and shapes of the animals to hold the viewer's undivided attention. Rainbow-colored tropical fish, graceful jellyfish, lithe eels, mysterious sharks, and comical sea turtles grace each page, making this a must-have addition to your personal library.
Historia, Memoria y Silencios; by Lorena Guillén Vaschetti; Schilt Publishing; $45; (ISBN: 978-9-0533-0761-8)
This book is Argentinian artist Lorena Guillén Vaschetti's highly personal monograph of her family. An artistic interpretation of a box of old family snapshots that her mother had decided to throw away, the images revealed a past Vaschetti knew little or nothing about. In English, the title of the book is History, Memory and Silences, a more than fitting description for this haunting and lovingly created collection of 43 full-color images.
FEATURED VIDEO