Book Reviews
The Bizarre and Incredible World of Plants; by Wolfgang Stuppy, Rob Kesseler, and Madeline Harley; Firefly Books; $29.95; (ISBN: 978-1-55407-533-1)
Seeds, fruit, and pollen take on a strange almost alien form when seen in an extreme close-up view. The minute abstract details that were once hidden from our eyes are revealed in this collection of crisp and vibrantly colored images. Each photo is accompanied by a brief description complete with scientific data that provides an in-depth look at Mother Nature's unique flare for form and function.
Lives of Devotion: The Many Faces of Faith; photographs by Fernando Moleres; Rizzoli International Publications, Inc.; $80; (ISBN: 978-0-8478-3304-7)
Renowned photographer Fernando Moleres presents an impressive collection of 300 color images that explore faith and devotion around the world. These haunting portraits of priests, monks, nuns, and the faithful of all religions are presented in a way that is both thought-provoking and highly respectful. Moleres opens our eyes to the fact that religion is not a force that divides humanity but a shared quest for the divine that serves to unite us all.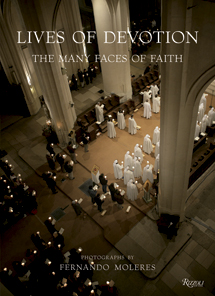 Bear Portraits; by Jill Greenberg; Little, Brown and Company; $26.99; (ISBN: 978-0-3160-3188-2)
Noted photographer Jill Greenberg normally turns her talents toward human models but this time her lens is focused on a most unexpected subject, bears. Both formidable adults and cuddly young cubs of various species, including black bears, Kodiak, Russian, and European brown bears, are presented before a neutral background which serves to highlight every detail, from soft fur to sharp fangs and claws. These are no ordinary animals, they are really seasoned actors and have appeared in a number of feature films and television shows. That explains their uncanny willingness to pose for the camera.
Dallas Iconography; by Barry B. Doyle; Pelican Publishing Company; $19.95; (ISBN: 978-1-5898-0-7020)
Dallas, Texas, is a beautiful city that seems to overflow with unforgettable sights. From the Nasher Sculpture Center to Victory Plaza, art and architecture have achieved a perfect balance to create a serene cityscape just begging to be photographed. Photographer Barry B. Doyle used his artistic skills to capture Dallas at its best and present this collection of full-color images that make you want to grab your camera and explore every inch of the city for yourself.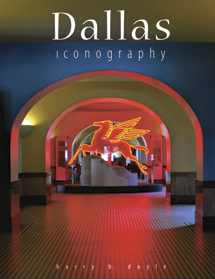 Boilerplate: History's Mechanical Marvel; by Paul Guinan and Anina Bennett; Abrams Image; $24.95; (ISBN: 978-0-810-98950-4)
This imaginative book tells the fictional tale of an adventurer named Boilerplate, the word's first robotic soldier. Told through a collection of photographs and drawings, we trace Boilerplate's creation in 1893 and follow his journey around the world, encountering various conflicts and fighting alongside Teddy Roosevelt and Lawrence of Arabia. This is an historically accurate fantasy that features a highly creative use of photography, which gives the book a strange sense of reality and believability.
Cars: Freedom, Style, Sex, Power, Motion, Colour, Everything; by Stephen Bayley, photography by Tif Hunter; Conran Octopus USA; $65; (ISBN: 978-1-84091-504-4)
There is no disputing the fact that we love cars and a large part of our modern culture revolves around them. As a result, they have become a universal icon with many meanings. This collection of 400 stunning black-and-white images documents the dramatic beauty found in each subtle line and curve. Photographer Tif Hunter presents each automobile against a stark background to draw the viewer's attention to the fine details of the design so we see it not as a machine but as a glamorous work of art. Author Stephen Bayley guides us through the history of cars, stressing the inventiveness of design and the contribution each model made to the future of the industry.
FEATURED VIDEO