Book Reviews
Dog Days; by Gandee Vasan; Andrews McMeel Publishing LLC, 160 pages; $24.95; (ISBN-13: 978-0-7407-6919-1)
Dogs are truly man's best friend. They're beloved family members, trusted companions, and highly skilled comedians. Their expressive faces mirror our own emotions and endear them to us in so many ways. Gandee Vasan's book does a fine job of expressing that warm feeling through a beautiful collection of canine portraits captured against stark white backgrounds.
Enchanted Isles, The Southern Gulf Islands; by David A.E. Spalding, photography by Kevin Oke; Harbour Publishing, 144 pages; $34.95; (ISBN: 978-1-55017-422-9)
Residents of the gulf islands, Spalding and Oke are able to provide a wealth of valuable information about this gorgeous location. This collection of well-crafted images not only captures the lush landscapes and local wildlife, they also reveal the colorful soul of the people who call the islands their home. Enchanted Isles offers a fascinating glimpse of this magical place and make you yearn to see it with your own eyes.
Posing Techniques, For Location Portrait Photography; by Jeff Smith; Amherst Media, 128 pages; $34.95; (ISBN-13: 978-1-58428-225-9)
Creating stunning portraits while on location requires a totally different set of skills from those normally used in your well-stocked studio. The absence of posing stools, various props, and a limited supply of equipment can make this a challenging task indeed. Professional photographer Jeff Smith provides plenty of top-quality advice that will help you capture the perfect portrait in any type of environment.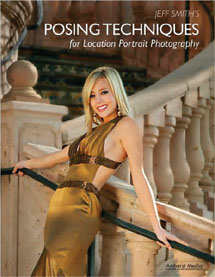 Master Lighting Guide, For Wedding Photographers; by Bill Hurter; Amherst Media, 128 pages; $34.95; (ISBN-13: 978-1-58428-219-8)
In this informative guide, Bill Hurter uses award-winning images from over 50 professional photographers as examples to highlight in depth lessons that are certain to improve the quality of your work. He provides a wide variety of tips on proper techniques that will allow you to harness the power of light both indoors and out to capture perfect images every time.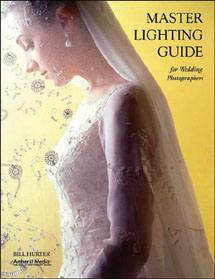 The Last Wild Wolves, Ghosts Of The Rain Forest; by Ian McAllister; University Of California Press, 192 pages; $39.95; (ISBN: 978-0-520-25473-2)
The lush green forests of British Columbia are home to many creatures. This book focuses on the most elusive resident, wolves. Award-winning writer and wildlife photographer, McAllister's book and DVD set offers an amazing collection of breathtaking images that expertly document the daily lives of these elusive animals. He pairs the images with well written and highly informative text that paints a vivid picture of life in Canada's North Pacific coast.
American Ruins; photographs by Arthur Drooker, foreword by Douglas Brinkley, essay by Christopher Woodword; Merrell Publishers, 144 pages; $45; (ISBN: 978-1-8589-4406-7)
American Ruins is the result of a 2-year project to document 25 of our country's nearly forgotten historic sites. Captured with infrared film, the images examine ancient Native American dwellings, Gilded Age mansions, Civil War era ruins, western ghost towns, a King's summer home, and a colonial settlement. This collection of 120 photographs have a surreal quality that sparks your imagination while the well-written text provides deeper insight into the past these structures represent.
Baby Photography NOW!, Shooting Stylish Portraits With Your Digital Camera; by David Nightingale; Sterling Publishing Co., Inc., 128 pages; $19.95; (ISBN: 1-60059-211-2)
This title is a wonderful resource for the amateur photographer. Nightingale provides a wealth of easy tips for using your D-SLR and computer to create stylish modern baby portraits that are certain to please. He includes advice on using the proper camera and equipment, hardware and software, the baby's stages of growth and development, posing, using raw, and sharing your images with others. Baby Photography NOW! is certain to help you capture beautiful images for everyone to cherish.
Unleashed, Climbing Canines, Hiking Hounds, Fishing Fidos, And Other Daring Dogs; by Lisa Wogan, photographs by Bev Sparks; Skipstone, 80 pages; $16.95; (ISBN: 978-1-59485-036-3)
Author Lisa Wogan and fine art photographer Bev Sparks expertly used the pages of this delightful book to capture all the energy, fun, humor, and joy that dogs seem to personify. These amazing canines and their human companions engage in various extreme sports from a surfing Jack Russell Terrier to a hiking German Shepard mix, and a marathon-running rat terrier. This book provides an entertaining collection of dog tales that you are certain to enjoy.
FEATURED VIDEO