GALLERIES
You are here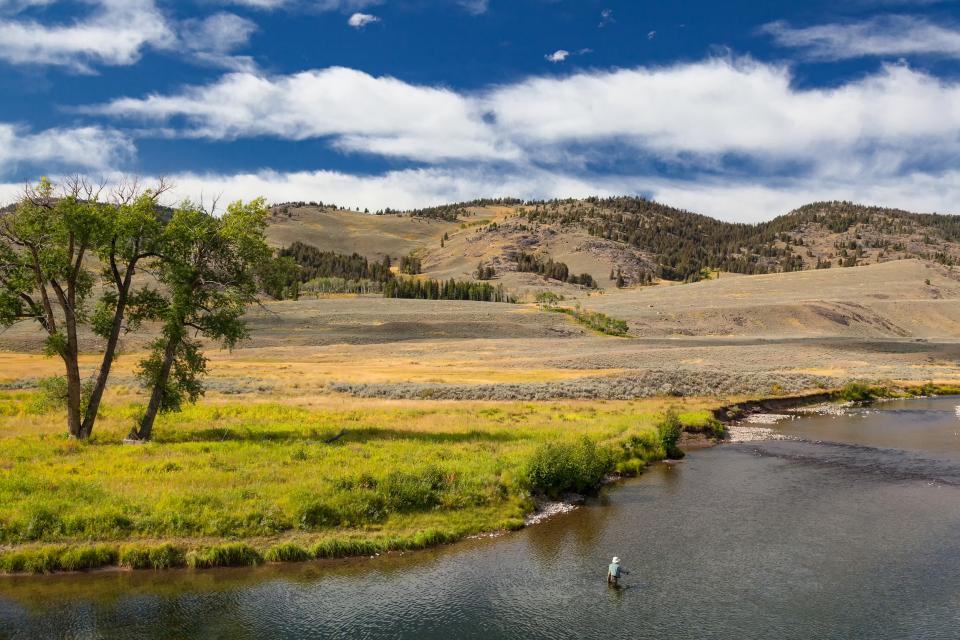 A fly fisherman in the Lamar River of Yellowstone N.P. enjoys the solitude and splendor of the outdoors in a not-to-be forgotten setting.
This solitary figure dwarfed by the expansive and spectacular landscape
caught my eye as I was driving by on the Lamar Valley road. A polarizer was employed to darken the blue sky and bring out the clouds.
Image made with Canon 5D mark2 and 24-105 F4 L IS lens at 32 mm focal length. ISO 500, exposure 1/125 second @ F 11.0.

All To Himself
Photographer: Timothy Van Minnick
Views: 18
Dimensions: 2500x1667
Size: 1681kb