50 Photoshop Tips & Tricks for Epic Nature & Travel Photos (VIDEO)
If you're a travel, nature, or landscape photographer, today's tutorial is a must-see. In barely 20 minutes you'll learn 50 Photoshop tips, tricks, and shortcuts that will make editing easier and deliver optimum results.
Shutterbug readers are very familiar with German landscape photographer Christian Mohrle whose shooting and editing lessons are among the most popular we post. You'll want to jot down some notes while watching this one, because Mohrle's advice flies by in a hurry.
Mohrle's quick tips include everything from masks, blend mode selections, adjustment layers, and filters, to transformation, the Brush tool, and much more.
We recommend watching the entire video, but if you're in a rush and looking for something specific, check the list of chapters and time stamps in the description beneath the video.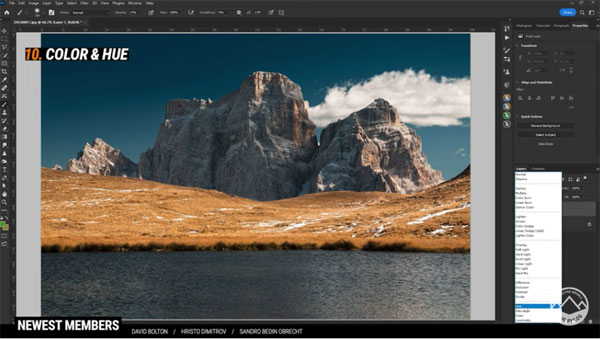 When it comes to blending, Mohrle has tips for dealing with soft light and hard light glow, dodging and burning, and changing the color of objects. You'll also find several easy tricks for gradient-map color grading, black-and-white contrast adjustments, using selective color, and creating a vignetting effect.
It's often necessary to crop or transform or crop an image, and Mohrle has a bunch of tips for making these tasks easier—from stretching an image, using the Perspective Warp and Content-Aware Fill tools, to creating guides and grid overlays.
This is only a fraction of what you'll learn in this powerful episode, so grab your note pad and dig in. You may even want to bookmark this lesson for future reference when you get in a bind.
There's much more to see on Mohrle's instructional YouTube channel, so be sure to pay a visit. And check out the tutorial we posted recently from another outdoor photography expert, explaining where and how to focus for sharp nature photos.
FEATURED VIDEO