What To Buy For Your New Camera: Buyer's Guide for DSLR & Mirrorless Photography Accessories
Got a new camera? Great feeling, no? Here are 10 camera accessories to enhance your photography pleasure. A few of them are downright necessities.
Whether your new camera is brand-spanking-new or a secondhand treasure that's new to you, here are a few things you need plus a few things you are sure to want sooner or later.
1. Memory Cards (Probably SDXC Cards)
You know you need one card, but here's a tip. Until you have worked out a reliable 3X-Redundant backup system (which should include your computer's hard drive, an external drive and the cloud) store your full memory cards in a safe place instead of formatting them when full. If you have a computer or hard drive disaster, you'll still have all of your images, and you will write to thank us (send cash or negotiable bonds if you really want to thank us).
Large SD cards are fairly cheap if you're a good shopper. Best deal I've seen this season, and have purchased myself, is the three-pack of SanDisk 32GB cards available on Amazon for $22.99. They're not the fastest, nor are they the largest you can buy. They're Speed Class 10 and their data transfer rate is 120mb/s. That's fast enough for me on most occasions. And you probably won't fill even one 32GB card soon unless you shoot lots of space-hungry video.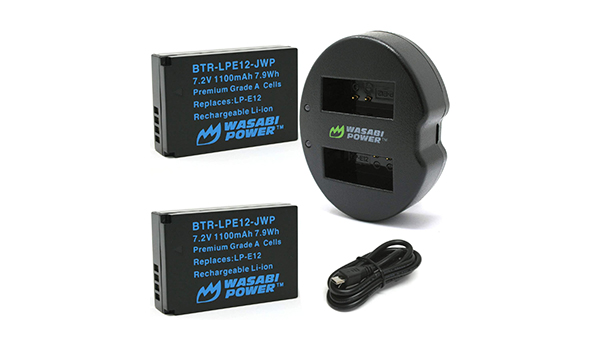 2. Battery
You need a second battery. Maybe an external charger, too.
Unless your camera came from the secondhand market (which is very common and popular) you have only one new battery. Depending on brand, you can expect around 300 shots before recharging. Or it could be only 150, since much depends on how you use the camera, how often you review the images, fire the built-in flash, etc. Buy a second battery for your camera. Until you learn the ropes and can determine which of the generic batteries are a good value, buy the brand sold by your camera's manufacturer.
Personally I've had nothing but success with Wasabi brand generic batteries. Check out the Wasabi Power Store on Amazon. While you're there, take a look at external battery chargers, too, if your camera is one of the newer models that charges the battery while it's in the camera.
For example, The Fujifilm X-T4 is an amazing camera in every way, but it does not come with an external charger; instead, the battery is charged via a cable while it's in the camera (which cannot be used during the charge cycle). Having a charged battery on hand may save your bacon. If you own a Fujifilm X-T4 you can order two (2) Wasabi brand generic replacements for the NP-W235 cell AND a double charger for just $43 from Amazon.
3. Strap
All new cameras come with neck straps or wrist straps. Camera neck straps that are emblazoned with the camera maker's name announce to the world (good guys and bad guys alike) that you have an expensive camera around your neck. Connect the dots here, and buy an aftermarket strap.
For DSLR and mirrorless owners, Peak Design leads the parade these days. The Peak Design Slide Lite Camera Strap is strong, easy to adjust and looks great. I use one on my Money Camera. The Peak Design Anchor system is second to none when it comes to fast attachment and removal without sacrificing strength (Anchors support up to 200 pounds). Available from Amazon, the Peak Design Slide Lite costs $49.
Want to enjoy the luxury of real leather? You're in Luck. Our Australian friends at Lucky Camera Straps offer the finest leather neck and wrist straps you can buy. And if you really want a camera strap to call your very own, have your name hand-tooled as shown above.
4. Camera Shoulder Bag or Photo Backpack
Not just for carrying your camera and lens collection, a proper camera bag or photo backpack provides a convenient place to store your gear safely in one place when not in use. (Not for long term storage, you understand—camera gear needs fresh air to stay healthy.)
You have so many choices, and that's a good thing. Read our primer, "How To Buy a Camera Bag." If you want a camera shoulder bag you can use today and still be using 20 years from now (no exaggeration) buy a Domke F10. For me it offers optimum size, capacity and style.
5. Lens Protection (Hood and/or Filter)
Many photographers rely on a rigid lens hood (call it "lens shade" if you prefer) to protect the lens. A UV or Skylight filter does a better job of protection overall, if you include fingerprints as a potential hazard. Using both is the safest plan. If you're a newbie, the thread size of the lens is usually printed somewhere on the lens.
Lens manufacturers offer lens hoods, and that's a logical starting point. Some lens companies like Tamron and Sigma include lens hoods with their lenses. Wideangle lenses and wideangle zooms require special shapes to avoid dark corners (vignetting).
If you decide to go the protective filter route with either an Ultraviolet UV (very slightly yellow) or 1A Skylight (very slightly pink) take a few shots of the same subject with and without the filter to determine whether or not the filter is robbing you of any minute sharpness. It most likely will not alter your images to a noticeable degree, but test to be certain.
Later on you want to buy a Polarizing Filter. For more on this subject, read our "How Polarizing Filters Work and Why You Should Use One on Your DSLR Camera."
6. Tripod
Do not complacently and incorrectly assume that the Image Stabilization built into your new camera (or lens) solves all steady-camera issues. You need a tripod. If yours is a mirrorless or DSLR, look at the JOBY GorillaPod 3K Kit. It supports 3K (6.6 pounds) and includes a ball head. I use one almost daily. Buy yours from Amazon for $45.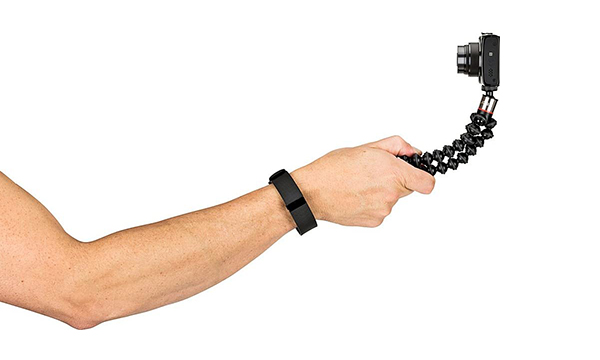 If you own a lightweight compact camera, you may want to opt for the JOBY 325. It's smaller and supports up to 325 grams (11.4 ounces) and can be used as a short selfie stick. Available from Amazon for $22.
And no matter what camera you use, a larger tripod is always nice—especially when traveling to new places and/or shooting video. Look at the 3 Legged Thing Punks Billy 2.0, which we reviewed earlier this year. In fact, all of the 3 Legged Thing tripods are awesome, and they offer several models and various price points, so take a look at their Amazon Store.
7. Zoom Lens
You bought a camera with interchangeable lens capability so that you can use other lenses. Don't wait to enjoy the most exciting aspect of photography.
All DSLR and mirrorless camera manufacturers offer a wide range of lenses to choose from. If you just bought your first camera with interchangeable lenses, you probably studied the options before you settled on a particular camera brand.
You can buy a new lens from a dedicated lens maker as well. Visit the Sigma and Tamron websites for information about this wide and deep subject.
And don't forget Lensbaby. Lensbaby lenses produce images that are intentionally unsharp, because optical aberrations can be beautiful. In a word, a Lensbaby turns blur into bliss. For a closer look at Lensbaby, read our recent rollup story. For more info about the image shown above, read our "Lensbaby Twist 60 Petzval 60mm Creative Lens Review."
8. Adobe Photoshop Elements
Start turning digital image files into works of art (really) with Photoshop Elements 2022 from Adobe. Click this link to read "Adobe Photoshop Elements 2022 Software Review." Even for absolute beginners, Elements is easy-to-use and produces amazing results. For you video shooters there's Adobe Premier Elements. You can save a buck or two by buying the combo (right now $99 from Amazon) containing both Photoshop Elements and Premier Elements.
If you're already a Photoshop Whiz and want to add something special to your arsenal, consider the PS plugin filters offered by Boris FX and Topaz Labs. Both are easy to learn, fun to use and affordable. I use one or the other or both every day.
9. Flash
You can go for years—decades, even—without buying an accessory EFU (Electronic Flash Unit) for your DSLR or mirrorless camera, especially if your camera has a small flash built in. You can shoot everything by available light, and you'll never suffer for it. But the day may come when you wish you had a flash. Like at a party where it's so dark that even the bats are carrying candles. If you do decide to buy a flash, buy one that can be adjusted to bounce the output off the ceiling or adjacent wall; straight-on flash generally sucks and makes human subjects look like bats carrying candles.
Your first choice for an accessory flash is one that's the same brand as your camera—provided that the camera and flash are both current models. However, if you're using an older secondhand camera, don't assume that a flash will work just because it's the same brand. Over the years, some camera companies (e.g., Nikon, Sony) have changed their flash systems. Check the camera manufacturer's website for recommendations; that's the only ironclad guarantee of compatibility.
Looking for a generic EFU and you know your way around a hot shoe, take a look at the Meike Amazon Store. They also offer a large assortment of lenses, adapters and other useful camera accessories.
10. (FREE) Subscription to Shutterbug Newsletter
No kidding, if you search almost any digital photo topic on the Shutterbug website you can find an insightful article that delivers expert advice and understandable language. Sign up for the newsletter and the links to the best stories will be sent to your mailbox. On this page (usually lower right hand corner) find the box that reads, "Get the Latest Photo Tips, News & Reviews from Shutterbug!"
11. Bonus
If you want some info about using your new camera, check out this story: "Photos Basics: 10 Tips to Get the Most Out of Your New DSLR or Mirrorless Camera." There's some redundancy; if nothing else, at least we're consistent.
—Jon Sienkiewicz
(As an Amazon Associate, Shutterbug earns from qualifying purchases linked in this story.)