Tamron SP 15-30mm f/2.8 Di VC USD G2 Lens Review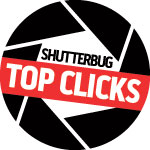 Tamron's new SP 15-30mm f/2.8 Di VC USD G2 lens ($1299) continues a trend that many camera and lens manufacturers have embraced in recent years. This new Tamron 15-30mm lens is fast, big, expensive and designed for photographers who expect optical excellence. As part of Tamron's Di lens series, the SP 15-30mm f/2.8 Di VC USD G2 is available for Canon and Nikon full-frame DSLRs and APS-C cameras where it produces a 24-48mm equivalent focal length range.
I received the Canon EF-mount version of the Tamron 15-30mm f/2.8 G2 lens for testing. By comparison, the Canon EF 16-35mm f/2.8L III USM has a more or less equivalent focal length range and costs $1999. Size wise the Canon is 3.48 x 5.02 and weighs 1.74 pounds, while the Tamron 15-30mm measures 3.87 x 5.71-inches and weighs 2.44 lbs.
The Canon lens has a 84mm filter size; while the new Tamron 15-30 has a highly curved front element that precludes mounting a filter. Instead a rear filter holder lets you use gel-type filters that have be cut to 34x29mm to fit. No rear-mounted filters can be used with the Nikon version of this lens.
In other Nikon-related news, Tamron announced firmware updates are available for three lenses, making them compatible with Nikon's mirrorless Z7 camera and FTZ lens mount adapter. They'll probably release an update for the Nikon version of 15-30mm f/2.8 Di VC USD G2 lens real soon now, so check this website for news as it happens.
What's New?
Build quality and overall design of the Tamron 15-30mm f/2.8 G2 could best be described as industrial and it looks like the lens could "take a lickin' and keep on tickin'" for shooters who are more Oscar Madison than Felix Unger. Unlike variable aperture zoom lenses with f/2.8 apertures that rapidly disappear as you zoom out, the 15-30mm f/2.8 Di is consistently bright throughout the zoom range, making it handy when shooting under challenging lighting conditions.
The VC in the lens designation stands for Tamron's Vibration Compensation system that provides up to 4.5 stops of camera movement using one microprocessor for autofocus and another for stabilization. Image stabilization is so good that sharp images made at shutter speeds as low as 1/8 sec were easily achieved. An Ultrasonic Silent Drive motor provides fast, quiet autofocus with manual focus control, and it snapped into focus with alacrity on both of the EOS bodies I mounted the lens.
You can focus on subjects as close as 11-inches and the rounded nine-blade diaphragm produces to a pleasant bokeh when shooting wide open. The lens has an impressive limited six-year warranty.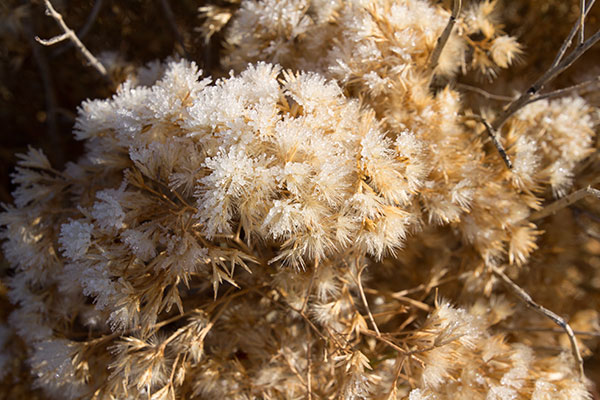 For improved clarity and color fidelity, there are three LD (low dispersion) elements in the Tamron 15-30mm f/2.8 G2, while two glass-molded aspherical elements and one XGM (eXpanded Glass Molded Aspherical) element were included to reduce spherical aberrations and distortion. Tamron applies three proprietary coatings—AX, eBAND, and BBAR—to suppress lens flare and ghosting for better contrast and color when shooting in bright and backlit conditions.
The Tamron 15-30mm f/2.8 G2 lens is weather-sealed and moisture resistant and the front element has a fluorine coating to protect against dust and smearing. A lens hood is built in and the combination of the coatings and hood did a fairly good job controlling flare when I deliberately included the sun in a 15mm shot. But more about flare anon.
Useful Accessory
The lens is compatible with the optional ($59) TAP-in Console and Tamron makes separate consoles for Canon and Nikon-mount lenses. The console connects to a Web site for fine-tuning adjustments and updating firmware.
When used with the company's Mac OS and Windows TAP-in Utility software, the console permits adjustments for focus, including distance limiting as well as VC adjustment and manual focus override. In addition to the 15-30mm lens, the console is compatible with ten other EF-mount Tamron lenses.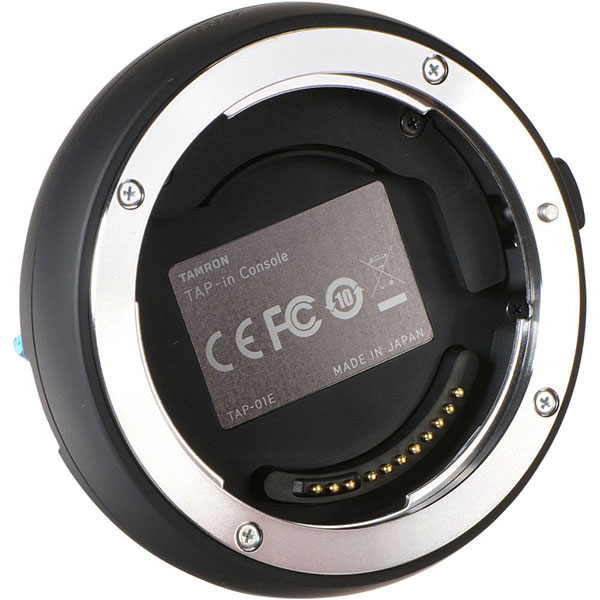 In the Field
Let's address the $2000 question first: At the widest angle settings, this second generation Tamron lens has an angle-of-view of 110 degrees and 32 minutes, while the Canon 16-35mm has an angle-of-view of 108 degrees and 10 minutes.
Questions: Is an extra millimeter a big deal and can you see a difference? Since my first shot with any new camera or lens is the gazebo in Parker Colorado's O'Brien Park, I took the Tamron 15-30mm along with my personal Canon 16-35mm f/2.8 L lens to the park to, you know, see what happens.
Because reviews don't always afford the luxury of waiting until the light is perfect, I bracketed exposures in one-third stops to capture comparison images that had a similar look under the cloudy, changing lighting. The short answer to the original question is that, yes there is a difference but not much as the mathematics probably already told you.
I'll leave it to your examination of the comparison images to decide for yourself if the difference is significant. One thing worth mentioning is that although the camera was mounted on a sturdy tripod and I tried to make it as level as possible, there was visible distortion at the edges of the frame in both lenses as you can see in how they handled the flagpole at the right edge of the frame.
Some might say, "Well, that's just wide-angle lenses…" Again I leave the final decision up to you, dear reader.
To see how the lens fared when photographed with a full-frame Canon EOS 5D, I headed off to photograph my wall of well-laid bricks. At 15mm I was so close to the wall my shadow appeared in the frame.
At f/2.8 the lens is sharp corner-to-corner with slight distortion at the top, bottom and sides as I experienced when photographing the gazebo. There is also some slight vignetting on the right side and almost imperceptible vignetting on the left side.
By f/8 the vignetting completely disappears. At 30mm wide open the lens is sharp corner-to-corner with some slight vignetting on the right side. At this focal length, distortion is, not surprisingly, almost totally gone.
At f/8, this is truly a sweet spot with no vignetting or distortion and it's sharp everywhere. In real world shooting you will find it more than acceptable at different apertures and focal lengths, as long as you member to avoid placing strong vertical lines on the sides when shooting at 15mm with a full frame camera.
You probably won't notice any of this stuff when shooting a DSLR with an APS-C sensor and the performance of this lens with real world photography with an EOS 60D, even when shot wide open at night, was impressive.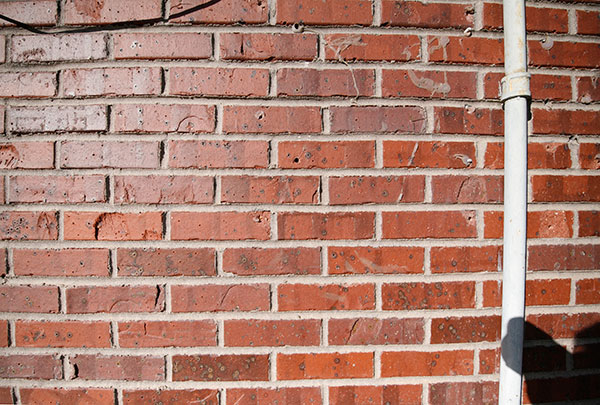 In a previous review to show a lens's extreme zoom capability; I photographed the giant Jacks and Ball sculptures at Parker, Colorado's library. To do some cold weather testing as well as give readers a closer look at these 18-ton structures I went back for an up close and personal look.
Tamron's specifications for the lens's operating temperature range are 14 degrees F to 122 degree F. When I arrived at the library, temps were 17 degrees F but it gradually warmed up to 22 degrees while I was shooting.
The lens performed well under these conditions, better than my frigid digits. (I forgot my gloves.) The zoom ring proved to be slightly stiffer than I would prefer. At first, I thought it was because the cold affected any lubricants used but even after returning home and the lens acclimating to warmer temperatures, it remained the same.
It might, as often quoted on the PBS show Are You Being Served?, "ride up with wear." Mary borrowed the lens (and one of my cameras) to photograph the jacks at night and was able to produce tack-sharp images handheld at 1/10 sec.
To give me another perspective, I mounted the Tamron 15-30mm on an APS-C sensored EOS 60D and took if for an early morning walk around Bingham Lake. It was 23 degrees F when I started the walk and for some reason the camera/lens combination came alive.
It must be the 24-48mm equivalent focal length range that did it, because while the EOS 60D body is lighter than an EOS 5D, the bulk of the Tamron lens makes any difference negligible. "This," I was thinking slipping easily into shoot-and-scoot mode, "is an ideal landscape and travel photography lens."
Not being able to use a graduated ND filter is a big disadvantage for this genre and the unusually cloud-free sky over the lake exacerbated this problem. Even though the maximum angle-of–view at 15mm drops from 110 to 84 degrees when shooting with an APS-C sensor DSLR, flare can still be an issue, as you can see in my photograph of the runner.
So, pay attention, chimp and it might only take a slight shift in your camera position to eliminate it. Or you can do what I do and just shoot and not worry about it. I remembered my gloves this time and my fingers were chilly but I couldn't stop shooting, which is a testament to the lenses ability to "talk" to me.

It was a balmy 42 degrees when I headed into the next county to shoot some real world, at least my real world, images with the Tamron 15-30mm again mounted on an EOS 60D. I noticed that when shooting with an APS-C sensor camera I ping-ponged back and forth between 15 and 30mm focal lengths, only occasionally tweaking a few millimeters this way or that
I also noticed two things when pointing the camera skyward: First, when dealing with the 24-48mm equivalent focal length range, I never experienced any kind of distortion. Second, the possibility of flare, as you can see in my shot of the windmill, is ever present.
I could have walked around the other side of the windmill, but I liked the strong shadows in the foreground and when I did walk around, the light was flat and boring.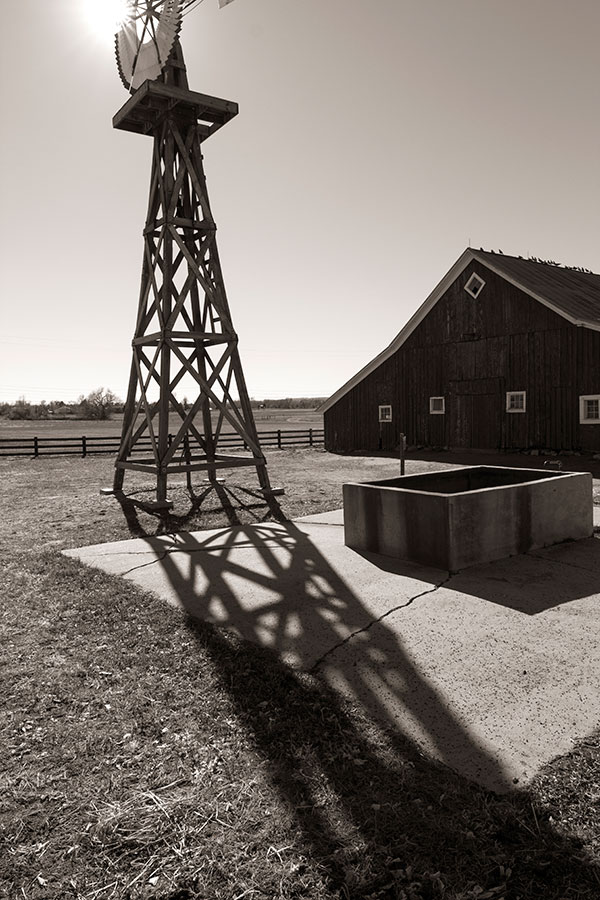 And finally, a word about video: I'm not really a video guy, although I'm trying to shoot more than previously but it seems to me that the Tamron SP 15-30mm f/2.8 would be excellent for vloggers. I'm not talking about the kind of vloggers who dangle the camera off a selfie stick and wander around contemplating the nature of existence; this lens/camera combination would be too heavy for that.
Instead, I'm talking about vloggers who use tripod-mounted cameras while offering their opinions about life, the universe and everything. Because of the combination of focal length range and fast aperture, they should love this lens.
To test the concept, I created a short vlog using the Tamron 15-30mm f/2.8 G2 and my Canon EOS 60D, which is not as well suited for vlogging as later models but you'll get the idea. (The video is embedded below.)
The camera was mounted on a tripod and shot at ISO 400 using only the lighting in my office with the Tamron lens set at 18mm. PS. If you watch the vlog you should know that the car show I mentioned photographing was snowed out.
Conclusion
Is Tamron's SP 15-30mm f/2.8 Di VC USD G2 lens perfect? As economist David Henderson once said, "the closer you get to perfection the harder it gets to attain it, and this costs more money." Is the lens perfect enough for real-world photography and maybe video too? Yes. It's as good or better than its competitors and costs less, which puts real-world dollars in your pocket. It is slightly larger and heavier than I would prefer but I know that some, including my own wife, consider this an asset. When testing gear, I seldom encounter comments from the non-photographer public but when I stopped at my favorite donut shop after shooting the gazebo lens comparison, the charming woman who usually serves me looked at the EOS 5D with Tamron SP 15-30mm attached and said, "that looks heavy." Yes, Sandra it is but it's also one heckuva lens.
Back in the film days Joe Farace was a diehard Nikon shooter and his wife Mary shot with Canon SLR's. Entering the digital era, Joe started shooting Canon DSLRs, while Mary became a Nikon shooter. Go figure. Joe also has a brace of Olympus and Panasonic mirrorless cameras and if you would like to see the kind of equipment that's housed inside his actual gear closet, visit www.joefarace.com or www.joefaraceshootscars.com and click on "Gear."
FEATURED VIDEO