Redrock Micro Intros New Gimbal Gear for Popular Camera Rigs
Featuring new flexCables, updated wireless focus and safe accessory power from single battery, Redrock Micro recently announced a selection of new products created to increase performance and add features for popular camera rig gimbals including: Freefly MoVI, DJI Ronin, Defy and more.
Redrock Gimbal Gear consists of the updated microRemote wireless remote focus system, flexCable super flexible cables, powerPack power distribution to safely power all onboard accessories from a single battery and camera rigging options for outfitting cameras on gimbals.
The award-winning microRemote has been updated with new designs and features for gimbal use. The compact Torque motor is now smaller (10% smaller 86mm total height) and features a new angled cable port for more compact rigging.
The updated wireless hand unit is 30% smaller and lighter and includes an updated radio with a commanding 1 mile line of sight range. The new microRemote 2.0 firmware increases performance and reliability and adds features such as electronic backlash adjustment (the firmware is a free upgrade.) The microRemote kit retail price starts at $1,590 for the fingerwheel bundle and $2,485 for the wireless remote bundle.
The powerPack for gimbals enables a single lipo battery to safely power all your gimbal accessories, including an onboard monitor, a wireless video transmitter and wireless remote focus. When using the microRemote, a fourth power port can be used to power your camera (or other camera-top accessory). The packaged cables are available for the most popular accessories from SmallHD, TVLogic, Marshall Electronics, Teradek, and Paralinx. A new built-in alarm protects your lipo battery and your gear from low voltage damage.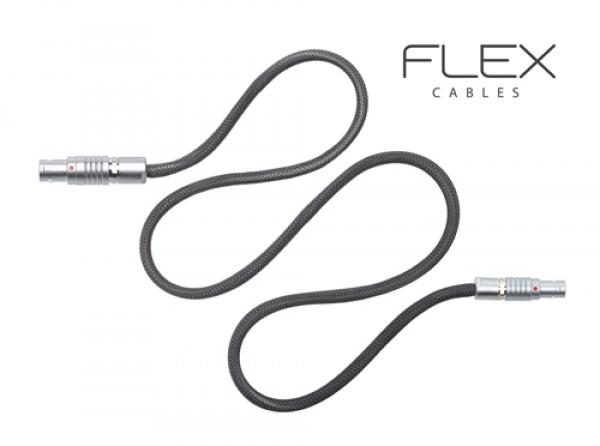 The flexCables improve the gimbal balance and performance. They are 200% more flexible and 33% lighter for less drag and easier cable wrangling. These cables can be wrapped, twisted, and bent to keep your rig tight without damage or crimping them and the flexCables are available for the microRemote and for the powerPack for gimbals. Preconfigured cable kits for Freefly MoVI and DJI Ronin gimbals are optimized for each gimbal's connectors and layout.
More info on Red Rock Micro's Gimbal Gear here.
FEATURED VIDEO