RØDE Microphones Launches Range of New Video Products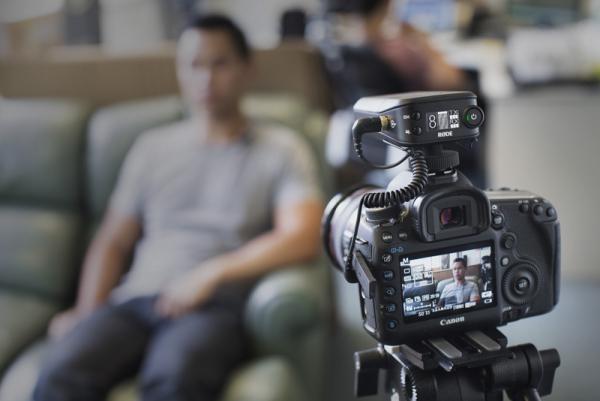 RØDE Microphones just unveiled a slew of new imaging products at an exclusive event in San Diego, California. As its centerpiece, RØDE launched the RØDELink Digital Wireless System—a fully-digital wireless audio system that utilizes a next-generation 2.4GHz, 128-bit encrypted digital transmission sent on two channels simultaneously, providing a high-resolution 24-bit/44.1k digital audio signal at a range of over 100 yards.
The RØDELink system includes a number of receiver and transmitter options, and will be available in kits for specific audio solutions across film, news gathering, presentation and stage use. The first of these to be released, The Filmmaker Kit, will consist of a beltpack transmitter, on-camera or beltpack receiver and RØDE's broadcast quality Lavalier microphone. The RØDELink Filmmaker kit will be shipping globally in April 2015.
RØDE also announced two new shotgun microphones, the NTG4 and NTG4+. Drawing on the success of the current RØDE shotgun mic range, but with a wealth of features for enthusiasts and pros. With an all-new capsule, the NTG4 and NTG4+ exhibit lower noise and higher sensitivity, giving you cleaner audio at the source. On-board digital switching now controls a 75Hz high pass filter, 10db PAD and high frequency boost which was first available on the Stereo VideoMic X, allowing you to compensate for any high frequency attenuation when using a DeadCat style furry windshield.
Enhancing the dual-powered flexibility of the NTG2, the NTG4+ come equipped with an internal rechargeable lithium battery. Providing up to 150 hours operating time, the battery is conveniently charged via any USB power source using the supplied MicroUSB cable. The NTG4 and NTG4+ will be available globally in February 2015.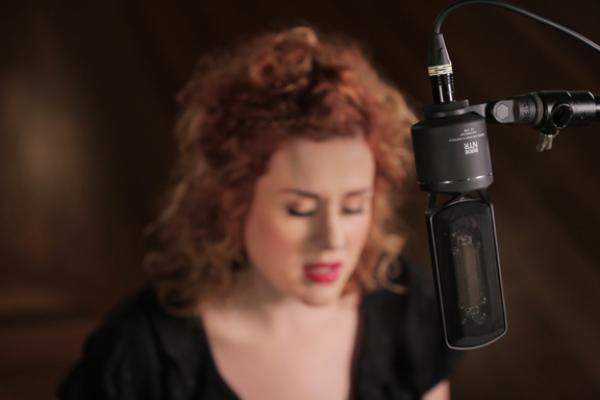 RØDE also introduced a ribbon microphone, the RØDE NTR. The NTR features a unique design that places the ribbon distinctly separate to the microphone frame and body, allowing the greatest possible acoustic transparency around the ribbon element and minimizing resonance. The ribbon element is designed completely from scratch, using fine aluminum that is only 1.8 microns thick. An innovative, in-house, proprietary technique was developed to laser cut the ribbon, giving a level of precision and accuracy never before seen in a ribbon microphone. Surrounding the ribbon element is a chemically etched all-metal layer of mesh—the same used on the SMR pop shield. This is extremely rigid while exhibiting super low density, resulting in greater acoustic transparency.
Married to RØDE's ribbon element is a high output, ultra-low noise, low impedance transformer. Combined with active electronics, this allows the NTR to be used with a wide range of preamps without the additional gain requirements of many other ribbon offerings. The NTR will be available globally in February 2015.
More info on the new RØDE products here.
FEATURED VIDEO