Picture This!
Lazy Days Of Summer
We thought it would be fun to run some summer shots in these darker and colder days of winter, so we put out a call for photos in the fall and readers responded with images that made us yearn for those warmer days when we got home and it was still light enough to get some sand between our toes. Summer, it seems, is the time to get together with family and friends and spend some quality time by the shore, be it lake, ocean, or river. So put on your shades and sit back and enjoy these shots from those lazy days of summer.
Water Fight
Mara Zaslove photographed these kids having a (water) blast with a Canon EOS Digital Rebel XT and a 28-300mm Tamron lens. Exposure was f/8 at 1/400 sec, which helped catch that water in midair.
© 2007, Mara Zaslove, All Rights Reserved
Dog Day Afternoon
You can feel the heat in this image by Leo Howard Lubow made in the fishing village of Anse Le Ray, St. Lucia. He worked with a Canon EOS 10D set at ISO 400 and an exposure of f/13 at 1/500 sec.
© 2007, Leo Howard Lubow, All Rights Reserved
Piña Coladaville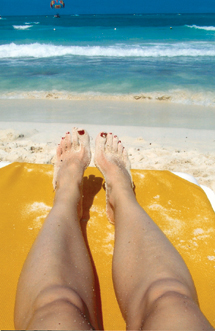 Heidi Pankratz wrote, "Relaxing on the beach (in Playa del Carmen, Mexico), soaking up the rays, and drinking a piña colada...ah, the lazy days of summer." Agreed. She photographed with an Olympus Camedia C-765 camera.
© 2007, Heidi Pankratz, All Rights Reserved
Busy Beach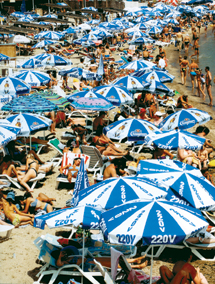 Boris Uk made this shot with an Olympus EVOLT E-500 while he was on vacation in Odessa, Ukraine.
© 2006, Boris Uk, All Rights Reserved
Sisters
These beach buddies were photographed by Steven Blaustein with a Canon EOS 20D and a Canon 50mm lens.
© 2007, Steven Blaustein, All Rights Reserved
Vineyard Red
Stanley A. Singer composed this elegant shot using his Nikon D70 and an exposure of f/14 at 1/50 sec.
© 2007, Stanley A. Singer, All Rights Reserved
Mom, Look!
Michelle Devens-Fitz made this shot of her son Aidan discovering one of nature's wonders in his grandmother's back yard in Pennsylvania. She photographed with a Canon PowerShot S3 IS with an exposure of f/3.5 at 1/250 sec.
© 2007, Michelle Devens-Fitz, All Rights Reserved
Sidney & Audrey
Get two or more kids into or around water and they're going to have fun. Jim Mitchell photographed these two girls having a ball with a Nikon D2H and a Nikkor 70-200mm lens; exposure was f/8 at 1/160 sec.
© 2007, Jim Mitchell, All Rights Reserved
Path To Fun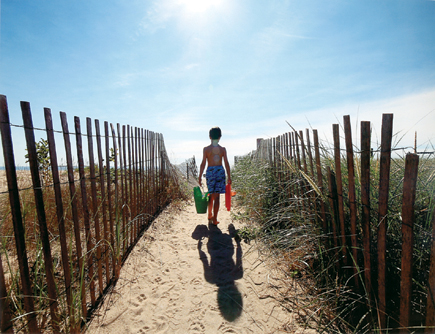 Keith Ewenson made this winsome shot in Old Orchard Beach, Maine. He shot with a Canon EOS 30D and a Sigma 50-500mm lens with an exposure of 1/80 sec at ISO 100.
© 2007, Keith Ewenson, All Rights Reserved
Summer Storm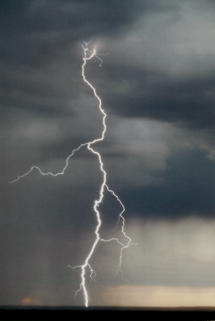 David Tulipane, an over-the-road truck driver, made this shot of a lightning strike on Interstate 40 just east of Holbrook, Arizona. He photographed with a Nikon D200 and a Nikkor 18-70mm lens.
© 2007, David Tulipane, All Rights Reserved
Editor's Note: All the photos reproduced here of children were sent in by the photographers with a child model release, which we require for all such photos.