12 Great Holiday Photo Gifts Under $100
Well, the birds are queuing up in the backyard and you know what that means. Three calling birds, four French hens and two turtle doves—or is it four calling birds? They won't stand still so it's hard to count. And no one knows where in hell the partridge went. She was last seen talking to a couple turkeys who were all paranoid about some big feast that's supposed to be happening soon. Anyway, you do know what this means, right? Time for our intrepid list of holiday photo gifts that cost less than $100.
Here they are in no particular order, 10 holiday photo gifts that every photographer on your shopping list will appreciate.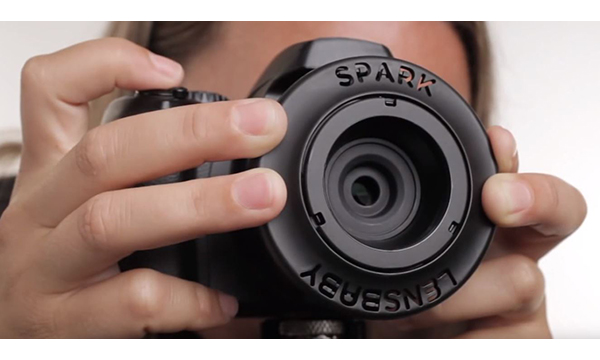 Lensbaby Spark $69 Lensbaby
Lensbaby is the best way in the world to take pictures that are intentionally—and creatively—unsharp. Take a look at their website for some great examples. Available in mounts for Canon and Nikon DSLRs, this squeeze-to-focus beauty is perfect for anyone who wants to take a fresh look at taking pictures.
Luminar Editing Software $59 Skylum
You can't gift wrap it—sorry, it's a download—but it's a very powerful tool that's fun to use. Start by reviewing about 60 different preset modifications of your digital image (each based on input from pro photographers, they tell me) after which you can take over the controls and let your imagine run amuck. I like the dynamic slider that lets you swipe between the before and after views of your picture—the effect updates as you move the dividing line back and forth. Tons of cool features and worth a serious look-see.
Zeiss Lens Care Kit $6 B&H
At six bucks it's a great stocking stuffer. I'm looking at three bottles of Zeiss lens cleaner that are within arm's reach of me right now. I buy several at a time because I don't want to run out. I use it on my eyeglasses, too. Safe for lenses, but remember to spray the tissue or cloth and not the lens itself (I recommend Kimtech Lab Wipes). Also, never wipe a dry lens with a dry cloth unless you want to learn the finer points of agony and despair.
Tee Shirt – I'll Fix it in Photoshop $15 on Esty
Ahh, the anthem of many a talented photographer. They have other cool tee shirts, too. Or create your own slogan (or photo) and have it printed on damn near anything at CafePress. I used to have one that read, "Used Flashbulbs For Sale" but I stopped wearing it when the world ran out of people who knew what flashbulbs were.
Pacsafe Carrysafe 200 Anti-Theft Shoulder Strap $32 B&H
Cut-proof replacement strap for your gadget bag, attaché or messenger bag (this is not a camera strap). Great company and great products—I've reviewed their antitheft (one word) stuff many times over the years (read one review here). Strap is reinforced with an embedded steel cable.
Fujifilm INSTAX Wide 300 Instant Film Camera Kit $92 Adorama
Easy to use, close focusing, this is the wide-angle version of Fujifilm's wildly popular instant print camera and it's perfect for groups of friends and relatives who raid your home during the holiday season. It's been proven scientifically that showing an image of itself to a vampire will reduce it to a quivering puddle of protoplasm. Who knew?
Sony SF-G Tough 32GB SD card $75 Sony
This baby is probably the only thing on Earth that will outlive a cockroach. 18 times more resistant to bending than conventional SD cards, this one-piece molded card is resistant to dirt, water and ill-mannered coyotes. Sony says it will withstand drops up to 7.05 feet, which is more than I can say for myself. Seriously, one thing I really like about these cards is that their radically new design eliminates those tiny little ribs between the gold plated contacts. I've managed to break those on conventional cards—you probably have, too.
Camera Lens Coffee Mug $9.95 Amazon and other retailers
Not as cute as it was last year, but there are still probably five or six people in the world who haven't seen these clever travel mugs. They look like real lenses. So here's the scenario—I hide my $4 Starbucks latte in a molded plastic travel mug that looks like a $900 lens so that no one will bother it. I'd be smarter if I hid my $900 lens in a tube that looked like a $4 cup of coffee, no?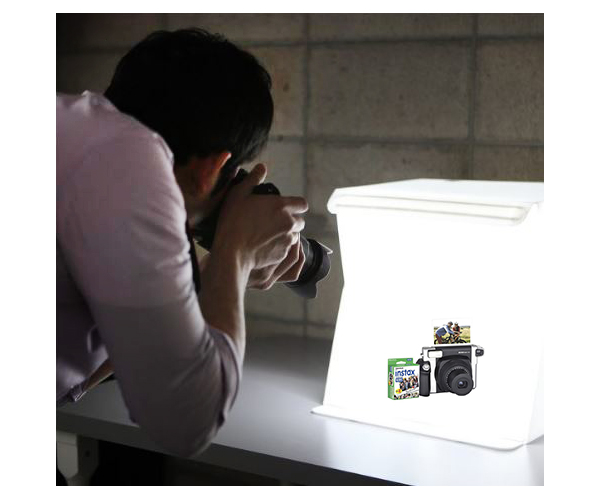 Foldio2 Pop-Up Studio $69 Orangemonkie
If you photograph small objects—to sell on eBay, for example—you'll love this portable pop-open photo studio. The price quoted above is for the 15-inch model, but larger and smaller sizes are available. It goes together fast and is simple to use.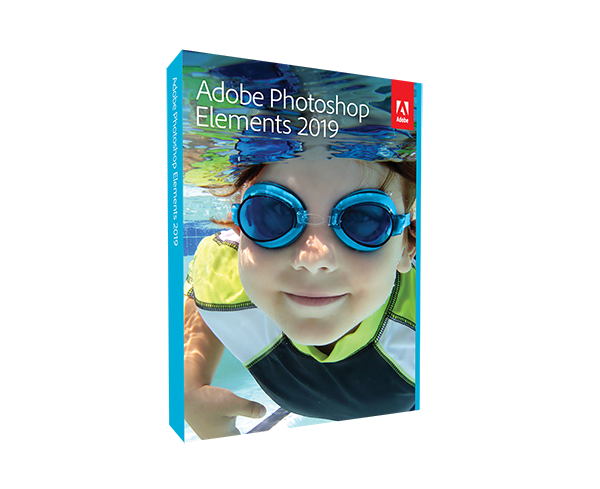 Adobe Photoshop Elements 2019 - Windows & Mac $99 newegg
Still the best photo editor for beginners and budget-minded photographers. I like Elements because the guided manipulations allow you to learn editing in easy steps before you're ready to take off the training wheels. And in the expert mode it's nearly as powerful as Photoshop itself. It's still available in the boxed version for under a c-note. Also available bundled with Premier Elements for you budding videographers.
Walnut Alpaca Wool and Brown Leather Camera Strap $94 Cecilia
Call me a liar but there was a time when cameras came with genuine leather neck straps. There's something about the secure feel of the real thing that makes a camera more personal. Neck straps from Cecilia make outstanding gifts for all occasions and never go out of style.
Hex Ranger Camo Sling $99 Hex
Just got this thing and I really like it. It's soft so it collapses when you want it too, and it's nicely lined to protect your camera and lenses from scratches etc. Comfortable to wear and quite stylish. The camo pattern is subdued so it doesn't make you look like a member of the Mountain Militia. It's part of the Ranger collection from Hex.
Get Your Groan On
Which holiday carol did the monarch butterfly hum whilst spinning her cocoon? How about, I'm dreaming of a white chrysalis.
—Jon Sienkiewicz
FEATURED VIDEO