Panasonic GX1 Mirrorless Camera Review
The Panasonic GX1 is a very compact system, smaller than their G3 model, but slightly larger than the Panasonic GF3. It could be thought of as Panasonic's competitor model to Olympus's PEN cameras and to Fujifilm's X100. The camera is based on the Micro Four Thirds system and has an MFT sensor with the highest resolution available today (16MP). We tested the kit version, which is bundled with the X Vario 14-42mm lens, a new pancake version of the standard zoom lens. It is a motorized zoom system that provides smooth zooming when recording videos. The camera is able to record Full HD video in AVCHD mode and uses a stereo microphone on the top to record sound.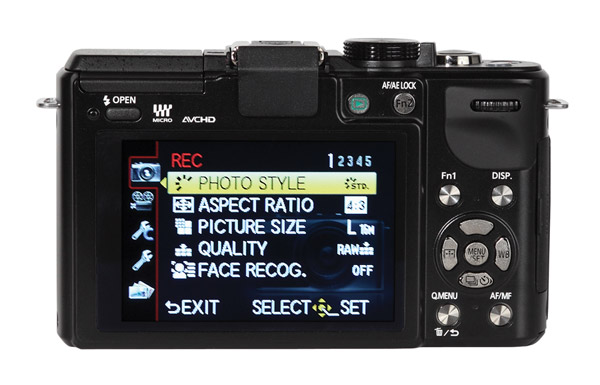 The camera offers all the standard exposure modes as well as numerous scene modes and "Creative Control" programs. It has two dial positions for these special modes, which are chosen via the LCD screen. In addition, the photographer can save two custom settings, defined as C1 and C2 on the mode dial. The camera offers a standard four-way cursor field for menu navigation and has a setup dial on the back.
The integrated flash system has to be manually activated by the photographer, even in full auto mode. The flash has a very intelligent bracket setup that lifts the flash high above and to the left side of the optical axis. This helps reduce the redeye effect. The GX1 uses a standard accessory shoe in addition to the built-in flash system. It can utilize Panasonic flash systems that support TTL metering and full auto mode.
The GX1 is Panasonic's first camera that can be used with the optional ELV DMW-LVF2 (electronic viewfinder), which offers a very high resolution of 1.44 million RGB dots. The viewfinder is mounted on the accessory shoe and the digital interface, which is located on the back and beneath the accessory shoe. The standard version of the GX1 uses a large LCD screen (3") with a resolution of 460,000 RGB dots, which is a bit low for a camera in this price range. The LCD screen displays a lot of additional image information.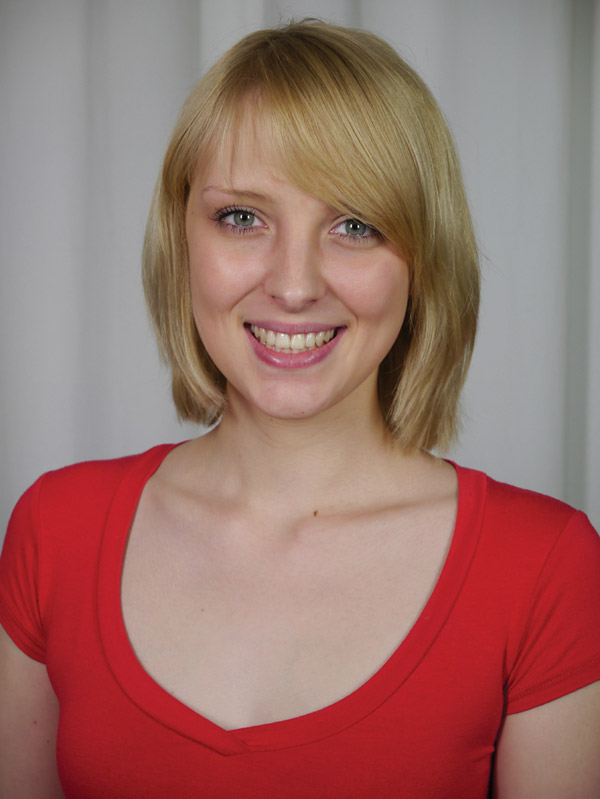 Image Quality
Color: The camera had a very good performance in the test of the automatic white balance system. It worked well under all lighting conditions and placed the gray colors of the GretagMacbeth chart nearly exactly in the center of the color space. Just like all Panasonic cameras, it tends toward a slightly "cool look," so the darker gray patterns are shifted into the more bluish color areas. And just like all Panasonic cameras, it shifted some skin tones slightly into the magenta area, which can cause a little purple touch in more reddish areas in a person's face. Nevertheless, the skin tones in our portrait shot are very nice. Due to the slight oversaturation (105.7 percent mean saturation) differentiation of red colors in our standard test box isn't as good as the camera's skin tone reproduction. You will notice that in the red thread spool in our test image.
Sharpness: The GX1 uses a new firmware version that causes a little less contrast enhancement filtering when shooting JPEG images (in standard setting for image sharpening) than previous G cameras. The result of the ISO 12,233 chart test is only on an average level for a CSC (Compact System Camera) or SLR (2989 lines of the nominal sensor resolution of 3448 lines in picture height). There's a slightly smoother look in the standard test box image and in our portrait shot. Nevertheless, the digital images shot with the GX1 yield a lot of image details and images can certainly be used for making large prints.
Noise: The camera showed a very good performance in our noise tests. Luminance noise will stay beneath y=1.0 in all images taken with ISO 160 to ISO 800. The color noise is filtered and nearly invisible in images taken with ISO 3200 or lower. But noise becomes annoying at ISO 6400 and ISO 12,800. Nevertheless, the anti-noise filtering works very intelligently and creates images that are nearly free of color clouds or color smear in homogenous areas, like the gray patterns in our test chart.
Image Tech
Image Tech is where we publish web-exclusive lab reports on cameras. To read the reports please go to the Shutterbug homepage at www.shutterbug.com and click on the Image Tech tab on the top navigation bar. New reports are published frequently, so check Image Tech for updates. The following reports are available now:
• Fujifilm X-S1
• Canon G1 X
• Canon 5D Mark III
• Canon EOS-1D X
• Leica X1
• Ricoh GR Digital IV
• Nikon P7100
• Olympus E-P3
Scorecard
Pro
• Very small and compact system camera
• Flexible system; a lot of lenses are available, including lenses apt for video recording
• Full HD video in AVCHD mode
• Easy handling for beginners (iA mode), but the camera also offers a lot of creative control settings
Con
• A slightly soft image look (JPEGs, in standard
sharpness setting)
• Resolution of LCD is a bit low for cameras in this price range
• Missing swivel monitor
• Missing optical viewfinder (optional ELV available)
Lab test and comments by BetterNet, our TIPA-affiliated testing lab. Edited by George Schaub. Note: A lab spec sheet of the Panasonic GX1 can be found in the Instant Links section of our website filed under this issue's date. Visit www.shutterbug.com.
FEATURED VIDEO