Our 5 Favorite Photo Gadgets & Gizmos: Mini Devices for Fun Videos & Photos on the Go
PocketWizard's G Wiz Vault: The Vault is a small gear bag that features three movable (or removable) hook-n-loop padded dividers that allow photographers to customize the bag to fit their needs for each photo shooot. It is available in three colors: black, blue and orange. The G-Wiz Vault opens from the top allowing users easy and fast access to all their PocketWizard gear so you'll never miss a shot. The features include: three movable hook-n-loop padded dividers, a zippered inside pocket, Super-Snap closure attachment straps with a grab handle and durable rip-stop nylon construction. The bag measures 6x6x3.5 inches and a retail price of $27.
More info on the G Wiz Vault here.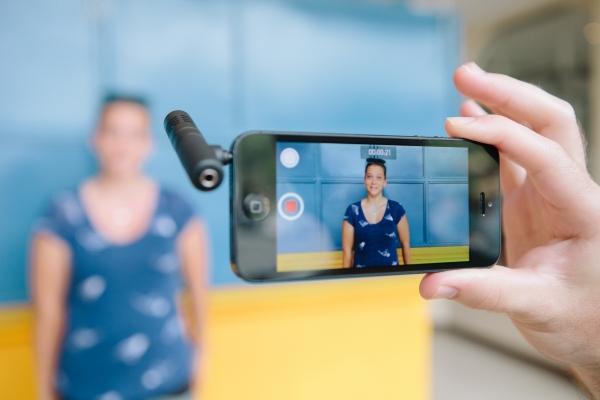 The Mighty Mic: This tiny device allows users to add crystal clear sound when recording videos on a smartphone. The Mighty Mic is a mini pro-grade shotgun style microphone that easily and quickly mounts to your smartphone's headphone jack. Featuring a built-in headphone jack of its own that allows you to hear the audio and adjust it as needed while you record. It includes a foam windscreen to cut down wind noise and the shotgun design picks up sound just where you point it. No batteries are required and it is constructed with a sturdy metal outside with high quality insides. The suggested retail price is $70.
Made for use with:
iPhone: 5/5s, 5c, 6/6s, 6+, 6s+
iPad: Air 1, 2, PRO, Mini 3, 4
iPod: 4, 5
Android: phones and tablets
More info on the Mighty Mic here.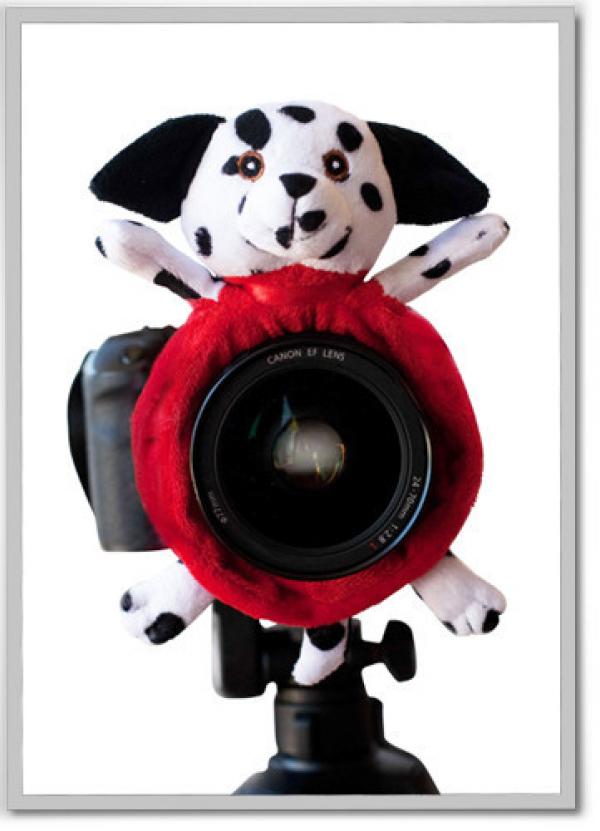 Shutter Huggers: Every photographer knows that it is never easy to keep a child's attention for very long. Shutter Huggers solve that problem for parents and pros alike. Shutter Huggers are tiny, cute, child friendly stuffed pals that "hug" any size lens (or attach to your smart smartphone) designed to help keep your young subject's attention focused on you for the perfect portrait. They are available in a variety of different styles including: bunny, Dalmatian, dinosaur, elf, giraffe, monkey, elephant, eagle, tiger and panda. Prices range from $14.99 to $19.99 and vary per style and size.
More info on Shutter Huggers here.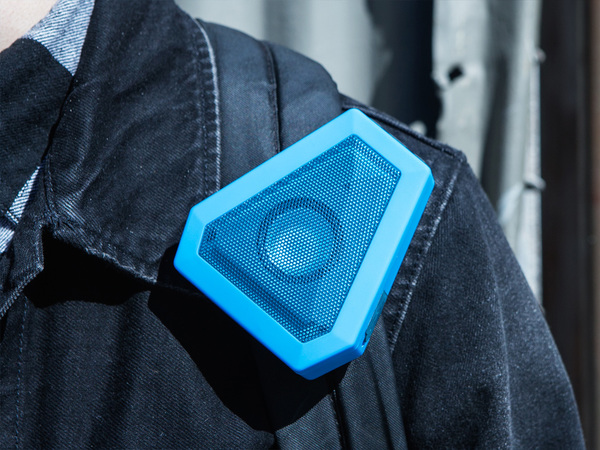 Boombotix: This pocket size device is an easy way to add some music to your photo or video shoots. Boombotix has three models of lightweight, durable clip-on speakers that are built to withstand water and drops.
Models include:
Boombot PRO: This waterproof speaker includes 2GB of flash storage, meaning you'll never need your phone for more intense outdoor activities. With improved acoustics with pro tuned amps from previous models, the speaker has a rechargeable battery that keeps playing all day long, Siri integration, and a one year no-matter-what warranty. Available in gold, gunmetal gray, black, $99.99—$120.
Build-a-bot Boombot REX: The Build-a-bot customization tool enables users to upload high resolution imagery directly onto the front of a Boombot REX with your choice of clip, body, and trim color. With pro tuned acoustics, this model incorporates high audio quality for a lightweight speaker, and the ruggedness consumers expect from an outdoor product. Although not waterproof, the Boombot REX will withstand rain, even a shower. Color choices include: white, spring mint, gunmetal grey, pacific blue, rescue orange, woodgrain, coral red, pitch black and two special edition styles. The retail price is $79.99.
Boombot MINI: The featherweight design of the Boombot MINI enables outdoor and sports enthusiasts (or anyone needing premium acoustic quality sound) to bring their music anywhere and everywhere. Featuring six hours of long-lasting play, the MINI is available in pitch black, gunmetal grey, electric blue. The suggested retail price is $39.99.
More info on Boombotix here.
Polaroid ZIP Instant Photoprinter: This device allows you to easily print your images anywhere. The Polaroid ZIP Instant Photoprinte pairs wirelessly to any smartphone or tablet via Bluetooth 4.0 (or NFC) and uses a dedicated mobile app available for iOS or Android, allowing you to instantly edit and print 2x3 inch full-color photos.
Features
Print in less than 60 seconds
Compatible with ZINK Zero Ink paper 2x3 inches
Smudge-proof photos with a sticky back
Free download of the Polaroid ZIP app for iOS & Android.Printer
Full color prints in under a minute
Compatible with iOS and Android Devices
Standard Micro USB wire/port
Battery: 500 mAh lithium polymer
Charge time: 1.5 Hours
Package Includes
Printer
Polaroid ZINK paper (10 pack)
Quick Start guide
USB charging cable
Available in black, blue, red and white for a suggested retail price of $129.99.
More info on the Polarid ZIP here.
FEATURED VIDEO