Our Five Favorite Photo Gadgets & Gizmos: Handy Imaging Devices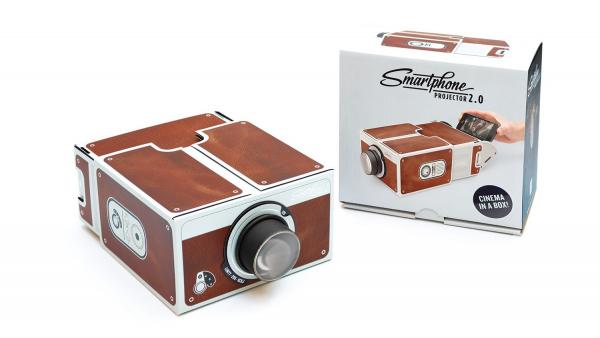 Luckies Smartphone Projector 2.0: This device offers a fun and easy way to share your images and videos with friends and family. The Smartphone Projector 2.0 is easy to use, simply prop your smartphone in the portable projector and start viewing the images enlarged on a wall. It's fun for backyard parties (with the aid of a white screen), camping trips and small gatherings in your home. The Smartphone Projector 2.0 comes assembled so you can use it right out of the box. The suggested retail price is $38.95.
More info on the Smartphone Projector 2.0 here.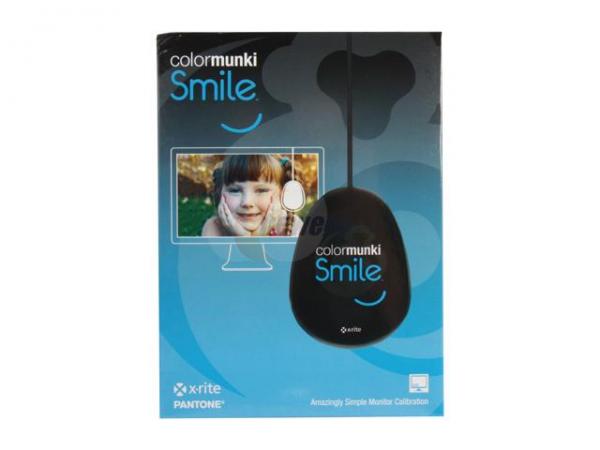 ColorMunki Smile: Created for photo hobbyists, design enthusiasts, gamers and web viewing, ColorMunki Smile is a simple way to get more accurate color from your monitor (and Apple iOS devices). The process is easy, ColorMunki Smile is a simple color calibration solution that makes sure your computer screen is always displaying the correct colors. ColorMunki Smile includes a measurement device and easy to use software with helpful videos. Calibrate one or multiple monitors for color consistency everywhere. Uses the same color engine technology found in X-Rite's professional level color calibration solutions. Before/after image shows instant results and calibration reminder notifies you when it is time to re-calibrate your display.
More info on the ColorMunki Smile here.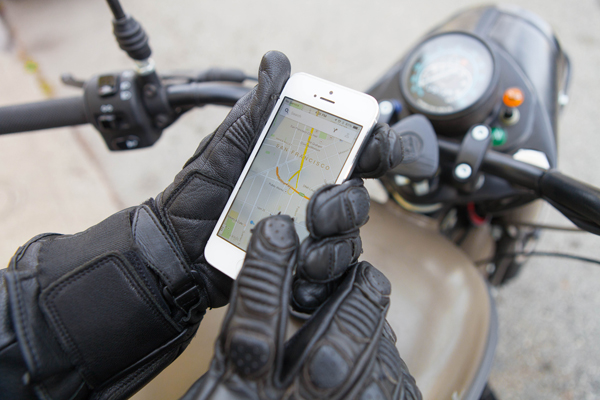 Photojojo's Touch Tonic (for Gloves): Touch screen devices are great but what do we do when the weather turns cold and we're forced to wear gloves. Cutting off the fingertips of your gloves in order to use your smartphone or tablet is a mistake. Keep your favorite gloves intact and give them the touchscreen power with Touch Tonic, a paint-on solution for fabric-covered fingertips. Turn any glove into a high-tech accessory when you apply the liquid to your glove's fingertips and let it dry. Use your phone all day to shoot pics, edit in apps, and send texts without removing your gloves. Choose the Tonic for fleeces and fabrics and you'll be able to use any gloves you like. The Touch Tonic will work like magic and keep those fingertips warm and cozy while you stay connected. Each application lasts several weeks to months and is washable and easy to re-apply. Touch Tonic is not totally clear, use it on dark gloves to avoid discoloration. The suggested retail price is $20.
More info on Touch Tonic here.

PolarPro PowerGrip H20 Waterproof, Battery-Integrated Selfie Stick: With three extension lengths, the PowerGrip H2O live charges your GoPro camera underwater and allows for more adventure-driven selfies off the grid. Currently a Kickstarter campaign, the PowerGrip H2O is a waterproof, battery-integrated extension pole system for GoPro (and smartphone) photographers. With the PowerGrip H2O's built-in 6700 mAh Lithium battery, users have up to 12 hours of shooting time when connected to the two onboard USB ports—the equivalent of more than six fully-charged GoPro batteries. The add-on waterproof LED Light Bar is a compact 450 lumen constant light source. The campaign offers several bundle options with PolarPro's newest accessories including a waterproof LED light bar, smartphone mount and a carry case.
Waterproof Live Charging Kit: The PowerGrip H2O is water resistant to cover most conditions; to make the unit fully waterproof down to 99 feet, users can add the Waterproof Live Charging Kit which upgrades the interchangeable door covering the USB connections to one with an embedded power cable that connects to a waterproof backdoor for the GoPro camera.
Waterproof LED Light Bar: Designed to attach in-between the PowerGrip H2O's base and a GoPro camera, this compact 450 lumen LED light bar is bright enough to illuminate late night selfies or that nighttime ski run. Used in conjunction with the Waterproof Live Charging Kit, the light bar can also be deployed for underwater shoots that demand added light.
PowerGrip H2O Carrying Case: PolarPro redesigned its Trekker Case to accommodate the new product and its accessories. The case's water resistant ballistic nylon exterior shell insulates protective foam inserts which snuggly fit two GoPro cameras (in their housings), with designated laser-cut slots for the kits and accessories, along with a zippered pocket for cords and other loose accessories.
More info on the PowerGrip H2O here.
Lightscoop Deluxe: The Lightscoop is a pocket-sized lighting kit that turns your built-in flash into an ideal tool for casual shooting. Flash diffusers cut down on the shine and redeye, but putting a diffuser in front of a flash will not change the size of the built-in flash's light, or affect how the light falls off. Redirecting the light from a built-in flash to the ceiling or a wall reflects the light back onto a scene in a wider pattern. Bouncing the flashcreates a larger light source on a ceiling or wall that sends back light from a more natural direction. The Lightscoop delivers better results than using a flash diffuser. Just slip it onto your camera's hot shoe and it bounces the light from the flash to the ceiling or wall just like pros do. The result: Your indoor photographs are as beautiful as those you take outdoors.
More info on the Lightscoop here.
FEATURED VIDEO