Nikon Z50 Review: Tiny 20.9MP Mirrorless Camera Offers Great Performance at a Budget Price
Nikon, long favored by pros and advanced amateurs for cameras with state-of-the-art capabilities, has recently targeted budget-conscious photographers with mirrorless models offering an uncommon combination of value and price. A year ago, I reviewed the Nikon Z6, a nimble, full-frame mirrorless camera at a price of $1,995 for the body. While that camera was considerably less expensive than more advanced Nikon models, it's more than twice the cost of the new Nikon Z50 that we'll look at today.
Nikon touts the performance and imaging capabilities of the new 20.9-megapixel Z50, but the camera's portability and low cost will be the headlines of note for many aspiring photographers. It's important to mention that the Z50 features a smaller, APS-C (aka DX-format) sensor compared to the full frame Z6, but it's a highly capable camera, nonetheless.
The Nikon Z50 is available now in three configurations: body only for $856.95; a one-lens kit at $996.95, which includes the new Nikkor Z DX 16-50mm f/3.5-6.3 VR wide-angle zoom; and a two-lens kit for $1196.95, which adds the new Nikkor Z DX 50-250mm f/4.5-6.3 VR telephoto zoom to the bargain.
As for portability, the diminutive Nikon Z50 weighs a mere 14 ounces and measures only 5.0x3.7x2.4 inches—making it a perfect companion for travel, backcountry exploration, or other photographic pursuits that require a lightweight, mobile kit. Add the new 16-50mm and 50-250mm lenses and you're set for just about everything you'll encounter, in one small bag.
Another key to the new Nikon Z50, especially for photographers buying their first interchangeable-lens camera, is its intuitive interface and extremely simple operation. In fact, the Z50 offers far more capabilities and is easier to use than many point-and-shoot cameras I've used.
Of course, small, simple, and affordable means very little unless a camera can deliver the goods, and the DX-format Z50 does exactly that. Let's take a closer look at this portable and affordable mirrorless camera in this Nikon Z50 review.
Camera Build, Layout and Handling
For a camera at this price, the sleek little Nikon Z50 is remarkably solid and well built. It features a rugged magnesium frame and solid dials and controls that imply a more expensive camera. Nikon doesn't mention weatherproofing in the tech specs however, so while the Z50 feels tough enough to withstand some abuse, you'll want to keep it dry.
As someone with average-size hands, the Nikon Z50 feels really good. It boasts a deep, secure grip, while being compact enough to carry with a hand strap (rather than a neck strap) which is my personal preference whenever possible. One feature I used almost immediately is the camera's articulating, flip-down screen. No, I wasn't shooting selfies, but rather photographing an electrical tower from ground level—looking up through the structure toward the sky while composing on the screen.
For the most part, controls are logically placed, with enough buttons, dials, and switches so that you rarely have to access the menu once you've set up the camera to your liking. Atop the grip are the On/Off switch, and buttons to immediately access ISO settings and EV compensation, as well as the ubiquitous red video button.
Also atop the right side of the camera is the main command dial, mode dial, and a lever to switch between still and video operation. The top left of the camera is bare; except for a monitor-mode button on the rear edge. On right side rear edge you'll find a customizable AE-Lock/AF Lock button.
You may have noticed my comment above that "for the most part" controls are logically placed. So what are my gripes? The first actually has to do with the substantial, comfortable grip that occupies plenty of real estate on the front right of the camera. The two curiously placed function buttons are sort of jammed in between the grip and the lens mount.
As mentioned above, I have average size hands (and fingers) and operating the two function buttons with certainty was nearly impossible with the camera up to my eye. If you have large hands, forget it. Why not place those controls on the top left of the body where there's plenty of room?
Before moving on to everything I really like about the Nikon Z50, and there's plenty, I do have one other quibble with regard to ergonomics. The rear LCD extends beyond the live area of the image, with three touch-sensitive icons down the right edge: one for zooming in on the image during shooting and playback, another for zooming out, and a third for accessing display options.
While these options are quite convenient, occasionally my thumb inadvertently touched the top magnify icon while composing with the electronic viewfinder, with the result that my scene was immediately enlarged. That caused me to pause, remove my eye from the viewfinder, and tap the zoom-out icon to return to normal shooting, The more I used the camera, being aware if this feature, the less problematic it became.
Both the high-resolution electronic viewfinder (EVF) and the vivid 3.2-inch rear LCD, are really good, and deliver a clean bright view. The EVF is easily adjusted to match your eyesight, and extends a bit beyond the rear LCD, for a glare-free view against your eye without smudging the screen with your nose.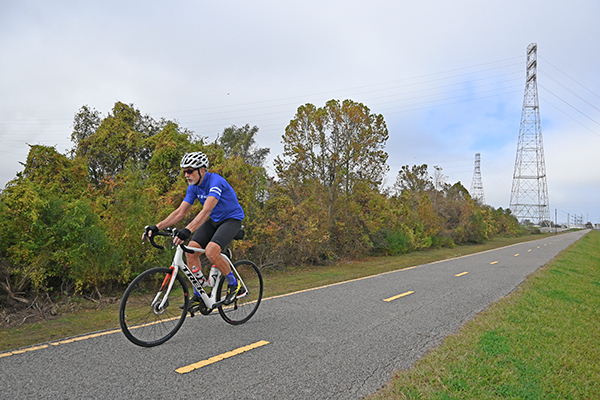 Features and Performance
Here's where the little Nikon Z50 really shines—especially for a camera in its class. The camera avails itself of Nikon's large Z mount, which the company credits for innovative optical options as well as enhanced image and video quality. Not only does the new Z mount work great with purpose-built Nikkor lenses, but it's also compatible with hundreds of other F-mount Nikkor lenses with the use of an optional Mount Adapter FTZ.
We were frankly surprised at the swift and precise focusing acquisition of the budget-priced Nikon Z50. Whether shooting quick-moving cyclists, or prancing horses, the Z50 quickly locked focus. The camera features a 209-point hybrid AF system with a broad coverage of 87% of the frame horizontally and 85% vertically. That said, I typically invoke single-point focus with stationary subjects, and a small center grouping with moving subjects. And both worked equally well.
Interestingly, the budget-priced Z50 is the first Nikon DX-format camera to offer eye-detection AF. Useful for more than just portraiture, in this mode the AF system will quickly lock onto eyes even if the subject is moving. And the Nikon Z50's fast focusing system extends to continuous shooting at 11fps.
The new Nikon Z50 is also a credible performer when shooting under low-light conditions. Utilizing Nikon's Expeed 6 image processing engine, the camera features the highest standard light sensitivity in its class for still photography at ISO 51,200. ISO settings are available in steps of 1/3 or ½ EV, and there's also an expanded ISO sensitivity of 204,800. That means greater versatility when shooting indoors without flash, or outdoors at night.
Other key features include a multi-mode pop-up flash with an x-sync speed of 1/200 second, and built-in WiFi and Bluetooth for sharing videos and stills on the fly. The Nikon Z50 also offers a broad array of video capabilities including 120fps slow motion, time-lapse and interval timer, in-camera editing, and 20 creative picture controls that work with both videos and stills. The camera incorporates built-in stabilization while shooting stills as well as full HD and 4K video.
Image Quality
I was vey pleased with the image quality delivered by the entry-level Nikon Z50 and the equally affordable Nikkor Z DX 16-50mm f/3.5-6.3 VR and the Nikkor Z DX 50-250mm f/4.5-6.3 VR lenses. Neither lens came with a hood, and I never shoot without one, but fortunately I had a couple screw in hoods in my camera cabinet of the appropriate sizes.
The images you see here were all shot with the camera's highest JPEG setting, and the Nikon Z50 delivered nice color rendition, contrast, and tonality using default parameters under a variety of lighting conditions. Depending upon your preferences, you may want to slightly bump up contrast and saturation on flat, overcast days—as is the case with most cameras.
While I typically shoot with matrix metering, the Nikon Z50 offers a variety of other metering modes, including center-weighted, spot metering, and highlight-weighted. I received accurate results in bright sun, dull overcast conditions, and while shooting against the light. Exposure modes include aperture priority auto (my preference), shutter-priority auto, programmed auto with flexible program, and manual.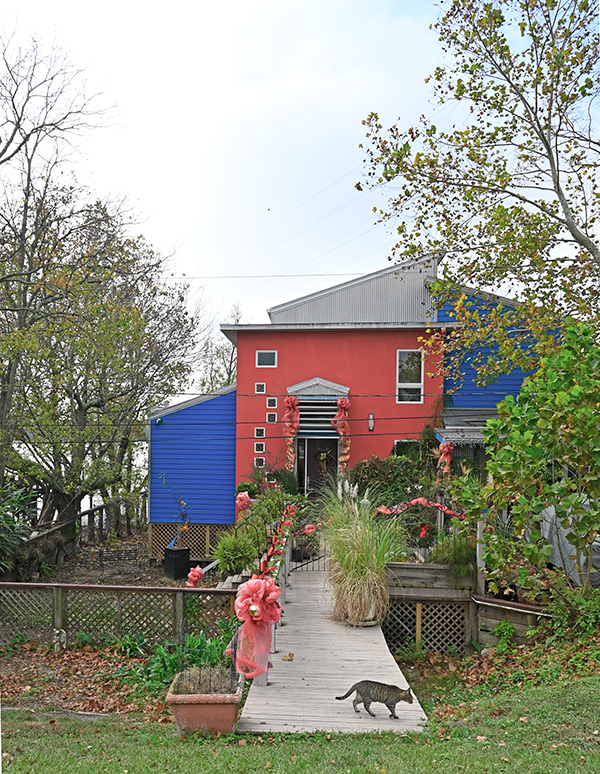 To fine-tune exposure under uncertain lighting conditions, the new Nikon Z50 features -5 to +5 EV compensation in increments of 1/3 or ½ EV. There's also exposure bracketing in steps of 1/3 ½, 2/3, or 1 EV. A wide array of scene modes are available, encompassing everything from Autumn Colors, Candle Light, and Night Landscape, to Dusk/Dawn, Beach/Snow, Pet Portrait and more.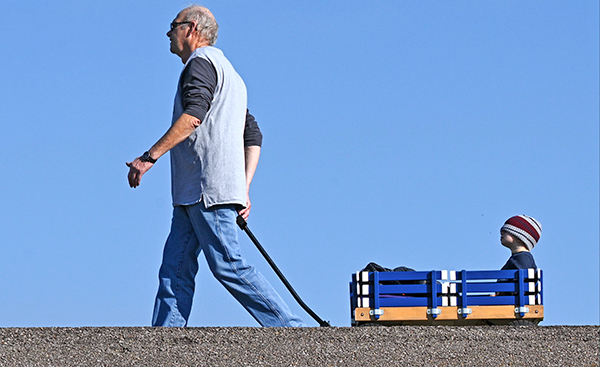 The Nikon Z50's Auto White Balance setting proved sufficiently accurate for all of my needs, and the camera offers the option of white balance bracketing if you want to explore images with different moods.
Conclusion
The new Nikon Z50 mirrorless camera is the smallest interchangeable-lens DX-format camera Nikon offers, and as you can probably tell, I liked it a lot. It's small and rugged with surprisingly high build quality for the price, and its thin, sleek design is very attractive.
The Nikon Z50 scores high points for it's swift performance and imaging capabilities, and has enough physical buttons so you rarely have to dig into the menu to find the setting you're looking for. In short, the new Nikon Z50 exceeded my expectations. It's not only a great choice for someone moving up from a smartphone or compact pocket camera, but would serve well as an affordable backup camera for experienced photographers.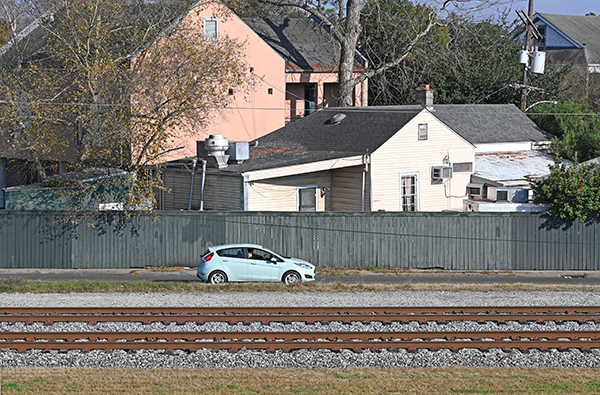 And if you're still on the fence, Nikon is so certain that you'll love the new Z50 that they're offering a unique opportunity to try out the camera body or a one- or two-lens kit for 30 days (with free next day shipping), while you recover from the expense of the holidays.
The Nikon "Yellow" program works like this: Simply visit the online Nikon Store (https://www.nikonusa.com/en/nikon-products/home-trial.page) and purchase the option you want. The 30-day trial begins the day you receive the gear along with a free return-shipping label. If you're happy with the camera, simply keep it. But if you change your mind, return the gear in like-new condition before the trial expires and Nikon will reimburse you for the full amount. Sounds pretty good to me!
Pros
+ Affordable and well-built
+ Compact and lightweight
+ Impressive performance and imaging capabilities
Cons
- Poor placement of function buttons
- Image enlargement can be inadvertently activated
- May be too small for photographers with large hands
Nikon Z50 Pricing:
Buy the Nikon Z50 (body only) on Amazon for $856.95.
Buy the Nikon Z50 as a one-lens kit with the Nikkor Z DX 16-50mm f/3.5-6.3 VR wide-angle zoom on Amazon for $996.95.
Buy the Nikon Z50 as a two-lens kit with the Nikkor Z DX 16-50mm f/3.5-6.3 VR wide-angle zoom and the new Nikkor Z DX 50-250mm f/4.5-6.3 VR telephoto zoom on Amazon for $1196.95.
As an Amazon Associate, Shutterbug earns from qualifying purchases linked in this story.
FEATURED VIDEO