Nikon Announces Coolpix P950 Camera with 83x Superzoom Optic Equivalent to 24-2000mm Lens
If you're looking for a do-everything travel camera with an extremely versatile built-in lens, the new 16-megapixel Nikon Coolpix P950 could be just what you're looking for. Announced last night, the Nikon Coolpix P950 is a relatively compact superzoom bridge camera packed with an 83x optical zoom lens.
The Nikon P950's 83x built-in glass optic is equivalent to a whopping 24-2000mm lens. The P950, which is the follow-up to the popular P900 from 2015, also features "advanced stabilization technology with 5.5 stops of VR image stabilization," according to Nikon. That makes the Nikon P950 a potentially solid all-in-one camera option for bird photography, sports, star photography, and a wide variety of travel shooting opportunities.
The Nikon P950 can also capture 4K UHD video, letting you zoom in on the action for head-turning moving images. If you want to get even closer, the camera offers 166x "Dynamic Fine Zoom," which is a type of digital zoom that degrades image quality somewhat but still lets you reach astronomical heights with the camera.
Meanwhile, macro photographers will like that that the lens can focus in as close as 0.4 inches for capturing extreme close-ups of flowers, insects and other tiny subjects.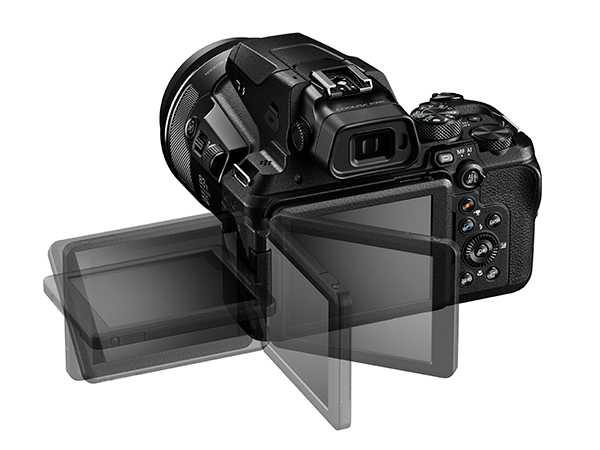 Here are some other key features of the new Nikon Coolpix P950:
• Target Finding AF (autofocus) helps locate and pinpoint distant subjects
• 7 frames continuous shooting
• ISO sensitivity up to 6400 for low light shooting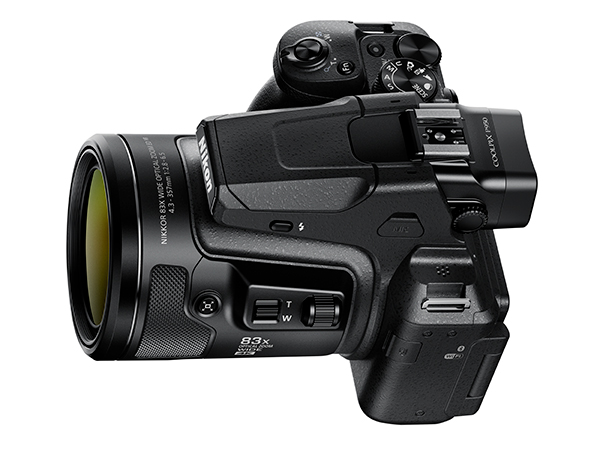 • Simple, easy-to-understand menu system
• 2359k-dot EVF (electronic viewfinder) helps you better see what you're going to shoot
• Dedicated Bird-Watching and Moon modes
• Raw (NRW) image capture
• Optional DF-M1 Dot Sight ($175) helps locate subjects to compose shots from far-away distances
The new Nikon Coolpix P950 goes on sale in February 2020 for $799.95. More info on Nikon's website.
If you're interested in superzoom camera, you should check out our review of the Nikon P1000, which features a 25x (24-3000mm lens equivalent) lens. You should also take a look at our Buyer's Guide on our seven favorite superzoom cameras.
FEATURED VIDEO