Nikon AF-S DX Nikkor 16-80mm f/2.8-4E ED VR Lens Review
It took a while, but I finally saw some light at the end of the tunnel. For years, I've wanted to upgrade from my AF-S DX Nikkor 16-85mm f/3.5-5.6G ED VR that I've been sharing with my wife. I use the lightweight and portable Nikkor 16-85mm f/3.5-5.6G on my trusty Nikon D2X DSLR and she uses it with her Nikon D90 during longer photo trips when bringing minimal gear is essential. For shorter forays, the super sharp Nikkor 17-55mm f/2.8 is my go-to lens, especially when shooting landscapes.
To me, the Nikon D2X is a great workhorse for my bird and wildlife photography. With its DX sensor and my 600mm f/4 lens attached, I get a 900mm in the field without any light loss due to an extender. It can be beautiful thing.
But, in reality, I am a full frame junkie and one of my favorite lenses for travel and general use is the Nikkor 24-120mm f/4 lens. It offers great glass, great versatility and a steady f/4 at all ranges.
Compatibility
So when Nikon introduced its new AF-S DX Nikkor 16-80mm f/2.8-4E ED VR (a full frame 24-120 equivalent), I could not wait for it to arrive at my door. However, the excitement was short lived as much to my chagrin, this new Nikkor "G" lens does not work on the previous D-series like the D1X or the D2X, nor does it support cameras like the D100, D200, D90, D80 or D3000. If you have a D5500, D7200 or newer, you are in business.
You can still mount the lens on older DX cameras, but alas, you cannot adjust the f/stop so if you like to shoot everything wide open, go for it! On another note, as much as I tried to find this issue explained in the specifications, I couldn't find anything in Nikon's literature about this lens being only compatible with newer cameras.
Not to worry though. While it's not ideal to use this lens on cameras like my full frame Nikon D3 or D3S, both will do in a pinch as either FX model crops to the DX format as soon as you attach the lens so we can move forward from here.
Build
Compared to it predecessor, the new lens is extremely close in weight (485g for the older lens, 480g for the newer version), a little shorter, and takes the more common 72mm filter rather than the smaller 67mm filter. It does, however, list for almost $400 more. (The AF-S DX Nikkor 16-80mm f/2.8-4E ED VR retails for $1069.95).
Because Nikon does not formally seal their product boxes, if you see this new lens for less, it is a good idea to make sure all the accessories are there and check it completely making sure it is not a return or used before you buy it.
Overall construction follows Nikon's commitment to quality with body and lens components. True to form, the chassis of the lens is a black polycarbonate, sturdy in construction and light in weight for travel.
The Nikkor 16-80mm's front ring controls the zoom feature and is marked for 16, 24, 35, 50 and 80mm. Turning the ring to the right increases the zoom range while extending the lens barrel outward with just the right amount of friction to keep the setting even when shooting in a downward position. Owners should be aware that this extension can attract moisture in the rain or dust (acting as a vacuum on the way back) so care should be exercised in these conditions to keep any foreign matter out of the lens while shooting.
Moving further down the barrel of the Nikkor 16-80mm is the manual focus ring, again highlighted by a moderate amount of drag for precise focusing in the manual mode. The manual focus ring itself is narrow as compared to the zoom rings. It's a nice feature to have when lighting conditions might favor the feel of manual over the speed of autofocus.
Speed & Features
When using the autofocus mode of shooting, I found the Nikkor 16-80mm to be okay on the uptake, the keyword being "okay" relative to speed. If I had to compare its performance with another lens, the Nikkor 50mm f/1.4 lens comes to mind. (Not exactly a speed demon in its own right.)
When shooting with the Nikkor 16-80mm, however, I found it did a decent job of tracking and focusing on most moving subjects in front of me. So even if the lens seems a touch on the slower side, Nikon has figured out a way to compensate for this sluggishness, allowing it to lock in and capture sharp images. For ease of maintenance, both the front and rear elements of the lens are fluorine-coated. It also comes complete with all the Super Integrated and Nano Coatings, moving this lens into a premium category.
Any modern lens would not be worth its salt if it did not have the customary slide switches on its flank. In this case, there are three; each are basic in appearance starting with the M/A and M first. The M/A allows autofocus with a manual override with the Silent Wave motor, while the M is used for manual focus only right down to 1.15 feet (from the sensor plane) with a focusing scale topside.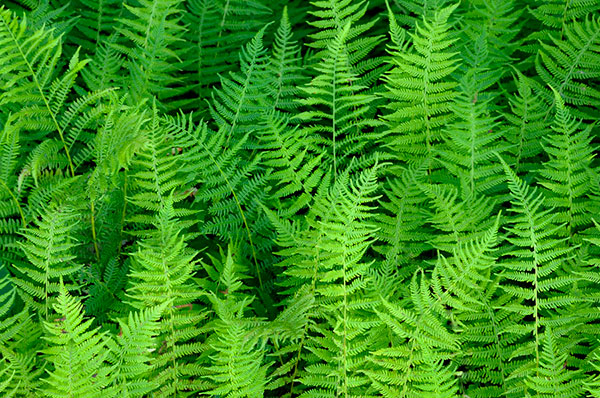 Next up is the VR (Vibration Reduction) with on or off options, allowing for up to four shutter speed stops in low light. Last is the VR mode; normal for everyday use, active for rigorous shooting conditions but regardless of what mode you use, turn it off with the camera mounted on a tripod especially for longer, than normal exposures.
Following all this, there is a rubber seal at the rear of the lens for moisture and dust protection and Nikon's proprietary 8-pin connections allowing the lens to talk to the camera regarding f/stops and the operation of the newly designed electromagnetic aperture mechanism (7 rounded blades) for a more precise exposure control during extended high-speed shooting sessions.
Inside, the physical makeup of the lens groups include three Aspherical and four ED elements to enhance sharpness and reduce chromatic aberrations for a combined 17 elements in 13 groups. Included in the package is a professional looking HB-75 bayonet lens hood with a push button release, front and rear caps but no CL-1218 protective case. That's an option at $23.95 (complete with a top drawstring!), but if you really need it, try one from Op/Tech at half the price.
Performance & Image Quality
Okay, Stan…. so how does the Nikkor 16-80mm f/2.8 perform? In a word, great! I love this particular variable zoom as an ideal walking around lens. It's especially suited for travel photography, and just photo trekking around my local area netted me some fine results.
While shooting out near my local reservoir at 16mm, all my landscape images were sharp and well defined. Color was vibrant but natural looking and clarity was spot on. Viewing the images on my LaCie screen, I checked all the corners at 100% and the difference between the center and edge sharpness was minimal at best.
To prove a point, an early morning photo shot at 24mm, 1/5th of second at f/22 yielded me a photo worthy of a place on the home wall. This was especially true when I stopped the lens down about two stops at all focal lengths. This was especially the case at 80mm when Nikkor 16-80mm f/2.8 turned into a great ad-hoc macro lens.
With the help of the Nano coating, any attempt to induce flare into the picture with the sun at the edges was, thankfully, futile. Taking the lens to record my cat's yearly visit to the vet, proved that at ISO 1600, both the camera and lens did their part to bring home strong images of the appointment even when shot wide open.
You gain a full stop with this lens over the previous model and even zoomed out you are still at f/4, which is great for all kinds of lighting conditions. The MTF data looked great and shooting around an abandoned estate, photographing the edges of my property in the early morning, and even capturing a car show, proved this lens is great for travel photography, documenting your family, and making glorious prints for your wall. I recommend it heartily for all those Nikon DX DSLR users out there.
More information on the lens here. Check more of my test photos below.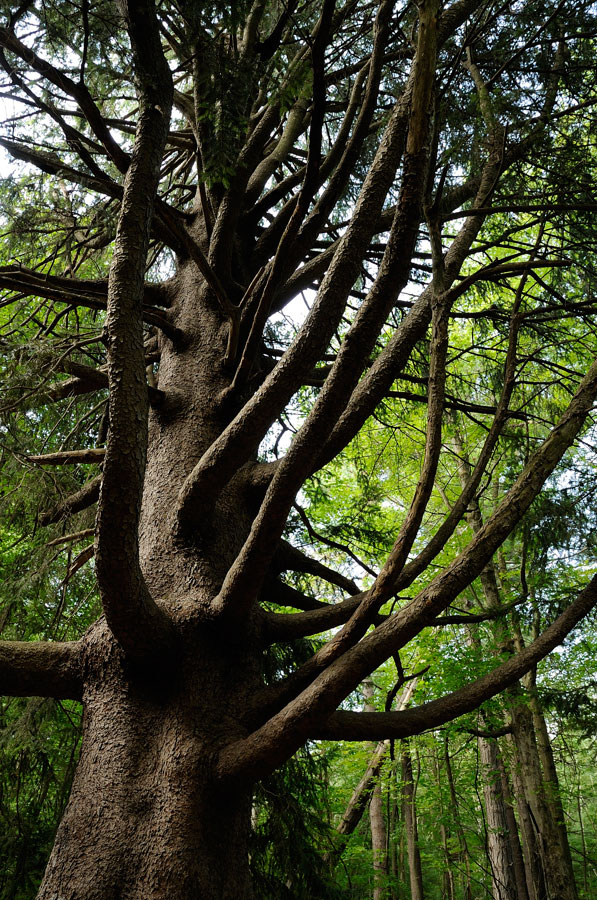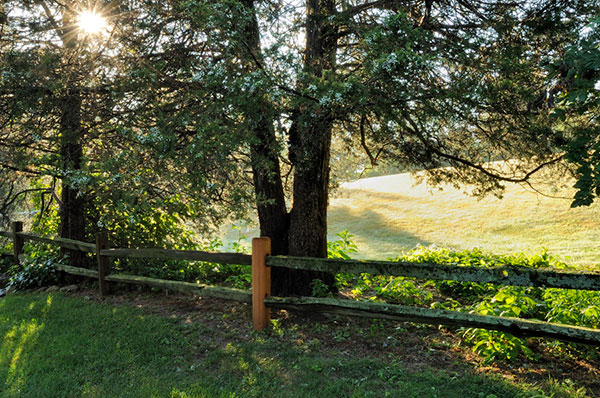 FEATURED VIDEO