Macphun and Trey Ratcliff Announce Aurora HDR Photo Software
Macphun Software and Trey Ratcliff, a popular HDR photographer with over nine million fans, have announced the launch of their co-developed photo editing software, Aurora HDR.
Designed for the Mac platform, Aurora HDR combines Macphun's proprietary image processing and software development experience, with Ratcliff's HDR expertise and passion for photography.
Here are the key features of the Aurora HDR software:
• New HDR algorithms designed to create an array of HDR looks from natural to highly stylized.
• HDR editing with comprehensive tools.
• One-click presets, including Signature Pro presets by Trey Ratcliff
• Layers, masking and brushes for selective editing.
• Unique Radiance controls and custom texture blending for creative versatility.
• Detail enhancement to increase drama in images.
• Extensive color and toning controls for vibrant color combinations.
• Approachable user interface makes for a comfortable, understandable experience.
• Built in sharing supports popular photo communities and social networks.
• Raw, JPEG, TIFF and other popular files support for the greatest flexibility.
• Workflow tailored to any style with support for using as a standalone app or as a plug-in
to popular host applications.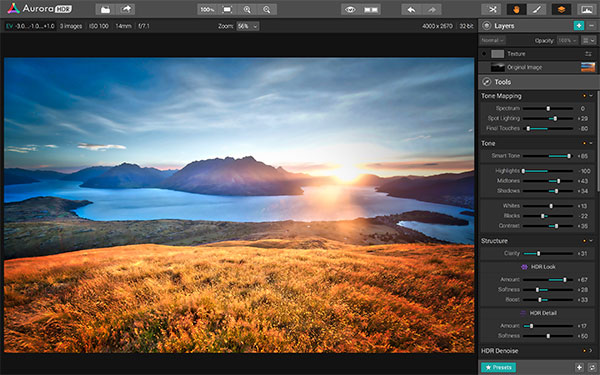 What is HDR?
High Dynamic Range (HDR) photography is a popular photographic technique designed to overcome the limitations of image sensors in digital photographs.
This process utilizes multiple exposures of the same subject, each shot at different exposure values ("brackets"). Those are then automatically merged into a single shot which encompasses a greater exposure range.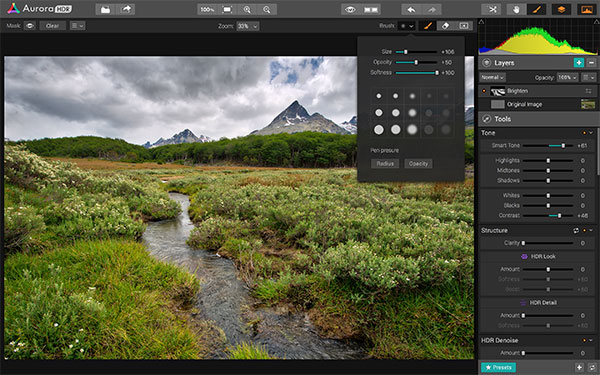 Pricing and Availability
Aurora HDR will be available on November 19, 2015 either as a standard version through the Mac App Store, or a pro version direct from www.macphun.com or www.stuckincustoms.com.
Customers can preorder the Pro version starting on the today. Both versions of Aurora HDR — standard and Pro — will be available beginning November 19th.
The standard version of Aurora HDR will launch worldwide via the Mac App Store at an introductory price of $39.99 (normally $49.99). Aurora HDR Pro will be available direct from www.macphun.com and www.stuckincustoms.com at a discounted price of $89.99 (normal SRP $99.99).