Fujifilm X-Pro3 Camera Review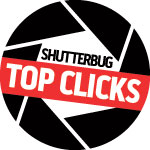 Fujifilm just unveiled its new top-of-the-line X-Pro3 camera and Shutterbug was one of a handful of media outlets to get to test out this rangefinder-style camera. We've included some of our hands-on photos of this handsome, retro camera along with ten of our test images and some of our thoughts and impressions on this new Fuji model in this first look review.
Like its predecessor, the X-Pro2 from 2016, the Fujifilm X-Pro3 is designed for street photography and photojournalism but should appeal to any photographer who appreciates a classic camera style harkening back to the days of film photography. The X-Pro3 is a modern digital camera though, using the same 26.1MP, back-illuminated X-Trans (APS-C) CMOS 4 sensor and X-Processor 4 image processor in the Fujifilm X-T3 and X-T30. It can also shoot 4K video.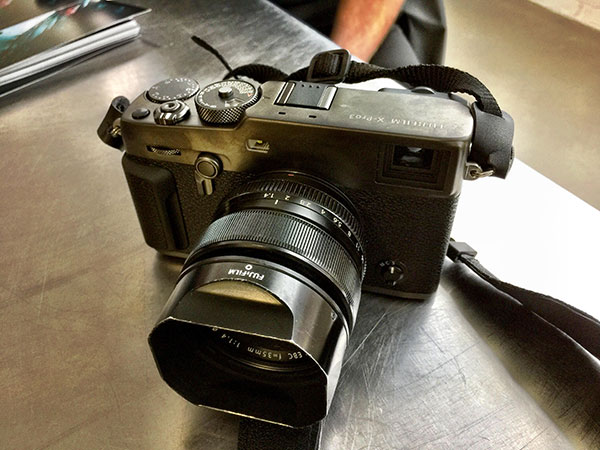 Unique Features
The X-Pro3 features Fujifilm's unique Optical Viewfinder/Electronic Viewfinder (OVF/EVF) but the resolution of the OLED EVF has increased to 3.69 million dots and there's a faster refresh rate along with a 1:5000 contrast ratio to improve clarity. During my real-world testing of the Fujifilm X-Pro3 in New York City, this upgraded EVF was exceptional, giving me a true impression of what I was shooting while letting me see overlays of camera settings and in-camera effects such as Fuji's film simulation modes.
Other features of the X-Pro3, do recall the analog photography world, particularly the camera's "hidden" 3-inch LCD touchscreen, which flips flush to the body on the Fuji camera, so you can't see it. Instead, what you see is a second, mini-display screen showing some camera settings. You can, of course, flip the 1.62M-dot tilting LCD screen open fully (it offers 180-degree tilt) but it's almost deliberately awkward. Some photographers will like this because it forces them to "be in the moment" of shooting (like during the film days) rather than constantly reviewing images on the LCD. Others might find it frustrating.
While shooting with the Fujifilm X-Pro3 in on the streets of New York, I felt a combination of both. I gradually "weened" myself off the screen and relied on the excellent EVF to review my shots so I wouldn't have to remove my eye from it and could continue shooting. It does take some getting used to though.
When the LCD is flipped out below the camera (it does not tilt to the side), it became a handy waist-level viewfinder, allowing me to shoot street photos without my random subjects being aware (sometimes these were people, sometimes dogs).
Tougher Body
Fujifilm has upgraded the camera body of the weather-sealed X-Pro3, adding titanium top and bottom plates to the magnesium alloy chassis of the previous model for a more durable build. Weight has increased slightly to 17.5 ounces. Like its predecessor, there's a classic black version of the X-Pro ($1799), but Fujifilm will also be offering two color variations – a sort of "space gray" and a silver version – that are made with Duratect (DR), a scratch-resistant, surface-hardening technology for added toughness and a silky finish. These Duratect versions will sell for a bit more: $1,999.
I used the space gray DR version (which Fujifilm calls DR Black) and while it felt smooth and comfortable in my hands, the titanium top plate was given to smudging that added a faded patina to the X-Pro3, as if it were a well-worn film camera from the 1970s. This was a bit odd since I had been shooting with the camera for only about an hour. If you wipe the Fujifilm X-Pro3 down with a cloth, however, it returns it to its original luster.
In terms of shooting upgrades, Fujifilm says the X-Pro3 uses Phase Detection AF to focus down to a luminance of -6EV, which is near total darkness. Unfortunately, I didn't get to put this to the test during my street shooting – it was overcast in NYC but not THAT overcast – but I'm looking forward to trying that out during a full review of the Fujifilm X-Pro3.
Film Simulation Modes
Fujifilm's added two new film simulation modes: Classic Neg. and Monochromatic Color, which allows you to add color hues to your black-and-white shots to warm up or cool down the results while deepening contrast. I had fun playing with these while creating moody shots of buildings in the city during a rainy afternoon.
Photographers who remember the film/analog days will also get a major kick out of the fact that the mini-display on back of the Fujifilm X-Pro3 uses color e-ink to show you virtual box tabs of classic Fuji film stocks depending on which film simulation mode you're in. (There are 16 film simulation modes total.) It was, indeed, a thrill to see Fujifilm Velvia on back of the camera while I was shooting colorful portraits and street scenes.
Another new feature in the Fujifilm X-Pro3 that street photographer will appreciate is an autofocus limiter function, which allows you to set a range of focus for a scene. This would permit you, for example, to shoot a specific street scene and ensure that the X-Pro3's focus will always be within those parameters.
Overall, I enjoyed my time shooting with the Fujifilm X-Pro3 in New York City. As mentioned, the unique (to say the least) hidden LCD feature and mini-display combo take some getting used to. Although I only had about an hour with the camera, I got the swing of it fairly quickly.
Shooting with the Fujifilm X-Pro3 did feel a bit like when I used to hit the streets with a film rangefinder camera, except with the instant gratification of digital being there if you wanted it. Plus, I didn't have to spend any extra money on film.
Pricing and Availability
The classic black version of the Fujifilm X-Pro3 goes on sale on November 28, 2019 for $1799, while the DR Black and DR Silver versions will be available on December 12, 2019 for $1999.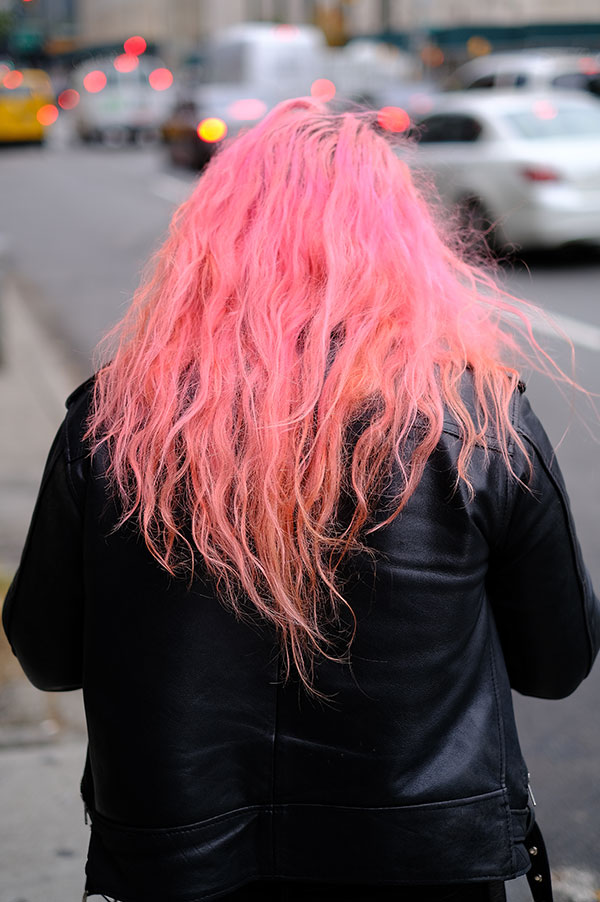 FEATURED VIDEO