Ask a Pro: Scott Kelby Answers Your Photography & Imaging Software Questions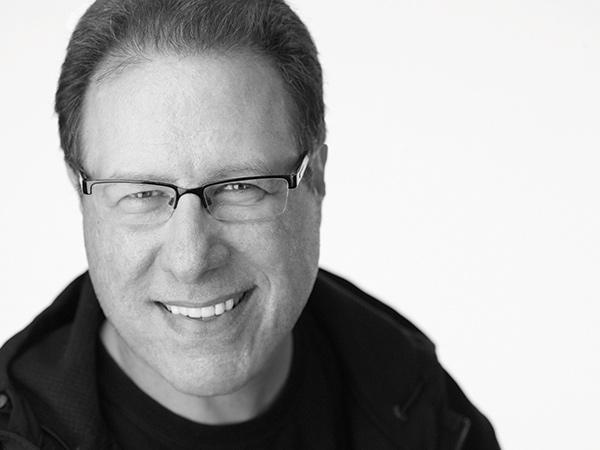 Q. I read that Google is no longer supporting the Nik Collection of plug-ins and I'm afraid that one day soon my beloved plug-ins will stop working. Do you think Google will reconsider and update the plug-in if a Mac or Windows update (or Photoshop or Lightroom) breaks it?
A. Sadly, no. I believe that's precisely why Google made the public announcement: to let people know they are not going to update the Nik Collection when it breaks, and it's already broken for a number of folks—I've been hearing from them pretty regularly now. Even on my own machine, which I haven't updated the OS on for years now, it doesn't work right, and I know soon it will be completely dead. I hate to see it go, because for so many of us Nik was our go-to set of plug-ins. I think it was probably the best ever of its kind. The Nik plug-in I used the most was Color Efex Pro, but I've recently switched to Macphun's Luminar, which is the closest thing I've found so far. It's slower to load than Color Efex Pro, but once it's open, it works fine and the effects look very similar pretty much across the board. It should be noted that Macphun was created by a bunch of folks who worked for Nik Software before Google bought them.
Q. I have some low-resolution digital photos (e.g., 2048x1536 with a file size of 860KB) that I would like to enlarge to prints around 20x16 inches or larger. I realize these low-resolution digital photos can't be enlarged to that size without unacceptable degradation of quality, but they make a decent enough print at 8x10 inches. I'm wondering if it's feasible to take a film photo of an 8x10-inch print of the digital photo and then make an enlargement from that film negative. Is this a silly idea?
A. It's not a silly idea at all—I just don't think you'll be happy with the results, and I speak from experience. I tried it a year ago in desperation and it looked pretty darn awful, even though it seems like on the surface it would work. So, let's go with Plan B, which is to use Photoshop to enlarge it 300 percent—that will get you to 20+ inches on the long side. Here's how to do it: in Photoshop's Image Size dialog box, under Resample choose "Preserve Details (enlargement)" from the pop-up menu. Then switch your Units to "Percent" (from the pop-up menu) and type in 300 percent. Then apply an Unsharp Mask filter to the entire image. For example, I would enter something like: Amount: 120, Radius: 1.2, and Threshold: 3. Now, just so you know, that 300 percent enlargement is really pushing it with that low res of a file, but don't give up as I still have a card up my sleeve. My "rabbit out of a hat" moment is to make your print on canvas. Yes, canvas! While it may be hard to believe, canvas is the absolute most forgiving medium when it comes to low-res files and enlargements, and you'll be amazed at how great it looks. On any other printing surface (matte, glossy, metallic, metal, etc.) expect "meh" or "poor" results, but on canvas it should come out pretty darn good. When you're ready to try canvas, I'd recommend the following online retailers: Artistic Photo Canvas, Bay Photo Lab, and Mpix.
Q. My question is about the illegal use of my copyrighted photos on the Internet and the stubborn refusal of illegal users like Pinterest to remove them from their websites. I am especially concerned over the religious photos that are clearly copyrighted and clearly state Tribal Law prohibits their use for advertising/marketing purposes, yet many advertisers are using the photos even though the photos have nothing to do with their products or services. What can photographers do to protect images from such illegal use, especially when they no longer have access to the source of those photos?
A. Before we really dig into this issue, the most important thing to know is that I am not an attorney, so any advice I would give you is strictly from things I've either: (a) learned from an intellectual property attorney, or (b) overheard from another photographer in a hotel bar one night who knows as much about this topic as I do. The best legal advice I can give you is to contact an attorney who specializes in protecting the rights of photographers. For example, Ed Greenberg, who is based out of New York City, not only handles cases like this, but is also an awesome teacher on how to protect the rights of photographers. He has classes online at KelbyOne.com on everything from copyright law to model releases, and he's also published an awesome book on the topic called The Copyright Zone that he co-authored with photographer's rights advocate Jack Reznicki. It is an excellent book written by two world-class teachers. And although you'll learn a lot from reading the book, you'll still wind up hiring an attorney. I wish you the best.
Q. I want to buy a new full-frame lens for landscape photography, but I'm torn between a 16-35mm f/2.8 and a 16-35mm f/4 that is $300 cheaper. Do you think the f/2.8 is worth the extra money?
A. Well, considering you will most likely never take a landscape photo at either f/2.8 or f/4 (f/11 or f/16 is more likely), I would go with the f/4 and save the money. Those wide-open apertures are for shooting in low light when you don't have a tripod, and I imagine (well, I hope) that you'll be shooting your landscapes at a time of day when you'll need to be using a tripod. If you don't have one, take that $300 you saved and buy a solid tripod—I like the 3 Legged Thing Equinox Leo Carbon Fiber Travel Tripod with AirHed Light Ball Head for around $279 on B&H Photo's website. With the $21 that's left, pick up a cable release. Enjoy that f/4—and your other new gear. :)
Scott Kelby is a photographer, Photoshop Guy, award-winning author of more than 50 books, and CEO of KelbyOne, an online education community dedicated to helping photographers take the kinds of images they've always dreamed of. You can learn more about Scott at his daily blog (scottkelby.com), or follow him on Twitter: @scottkelby.
Editor's Note: Ask a Pro is a Q&A column from professional photographer, writer, and educator Scott Kelby. Scott is here to answer all your photography-related questions, so if you have something you'd like to know, e-mail him at editorial@shutterbug.com (with "For Scott Kelby" as the subject line) and your query could be featured in the next edition of Ask a Pro.
FEATURED VIDEO