7 Trends That Will Change Photography Next Year: Camera & Technology Preview For 2016
"The Internet of Things is the interconnection of uniquely identifiable computing devices within the Internet infrastructure. It's expected to offer connectivity of devices, systems, and services beyond machine-to-machine communications and cover a variety of protocols, domains, and applications."—from Wikipedia
During the coming year, the means we'll use to capture photographs may change but not the motivation to share our view of the world with others. To accomplish this goal we need tools to change the way we see that world and interact with it. Imagine handing an iPhone to Alexander Graham Bell. What would he think of it? The future of imaging includes many paradigm-shifting technologies such as robotics and artificial intelligence but in the short run, we'll deal with trends. Here's a look at what seems like an interlocking web of colliding elements whose confluence reminds me of James Burke's PBS series The Day the Universe Changed. And like Mr. Burke's, it's a highly personal view.
Quadcopters
The use of quadcopters, aka Unmanned Aerial Vehicles (UAVs), is the only trend I highlighted in last year's list that I think will grow and intensify in 2016. German engineer Fritz Gosslau designed the first UAV in 1939 and these experimental aircraft evolved into the V1 and V2 Vergeltungswaffen weapons that terrorized London. Meanwhile, their quadcopter offspring are more benign but not without generating controversy, including the time this past year when someone crashed a DJI Phantom onto the White House lawn. Also, when wildfires plagued parts of California's I-15 in July, firefighters couldn't deliver aerial water because some idiots were flying their quadcopters nearby. Some professional photographers tell me they're afraid to fly a quadcopter because of the uncertain regulatory landscape. In some cities flying a quadcopter in a public park is against the law, with fines as high as $8,000 in Tokyo.
There's no doubt an aerial platform lets you create images that can't be made any other way. Yuneec International's Typhoon Q500 offers a 4K video quadcopter while Aerosense, a Sony subsidiary, announced plans to build drones for enterprise customers. Quadcopters are a fun way of making photographs and shooting video but maybe after a while we'll see an aerial image only to quip, "not another quadcopter shot." Perhaps these images will fall into the same photographic sinkhole created by over-processed HDR or digital infrared (I profess a fondness for the latter) and the whole thing will be left to the people who started this mess in the first place—RC model airplane enthusiasts. In 2016, however, I predict the imaging drone trend will continue to soar.
Action Cams
Action cams logically follow quadcopters in my list of trends but I don't think drones are the sole reason these tough, POV cameras have caught on. Instead it's being driven by a combination of Generation Z's active lifestyles along with their hell-bent determination to capture certain moments and share them on social networks. It all started innocuously enough with Nick Woodman inventing the GoPro, which is now as ubiquitous in young people's lives today as their smartphones. They'll strap it on their helmets while snowboarding, skydiving, or mountain biking. There's an undeniable coolness factor affecting the popularity of GoPro and other action cams. One day over breakfast my wife Mary said, "I want a GoPro." I asked, "What are you going to do with it?" She said, "I dunno, they're just cool." And that, my friend, is why action cams are everywhere. Toyota announced that their 2016 Tacoma pickup truck will feature the auto industry's first standard GoPro mount. But GoPro is not the only player in this field, with other cameras available, including the Minox ACX 200, Panasonic A100 HD, Ricoh WG-M1, along with offerings from GPS makers Garmin and TomTom. Sony's 4K Action Cam is indicative of action cams moving upmarket and another trend that's sure to continue into 2016 as 4K video becomes de rigueur even though right now most of us don't own 4K televisions—market penetration is currently 6 percent. In 2016, though, more and more of us will be using 5K monitors so I'm sure 5K Action Cams aren't far behind. Or as James Burke said, "We in the modern world expect that tomorrow will be better than today."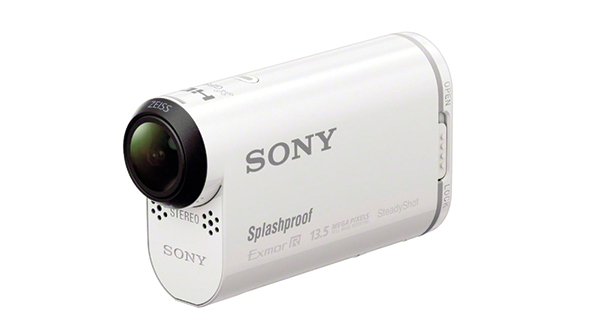 5K Computers & Monitors
Apple's 5K iMac was the first shot in what will be a salvo of higher tech, higher resolution monitors and computers that will change the way photographers work, especially regarding their imaging workflow. Apple's computer was quickly followed by Dell's UltraSharp 27 Ultra HD 5K monitor, with more to follow. Even "little ol' me," to quote Elvira, is writing this on a 5K iMac and it's changed the way I view and work with older images. A few years ago, I spoke with Shutterbug's former editor about how images made with older, lower resolution digital cameras and viewed on older, softer CRT monitors compared to how they looked today on higher resolution, crisp and contrasty LCD monitors. More often than not, these changes produced disappointment. Switching to a 5K monitor can affect your workflow. When looking at your photographs you may confront two different possibilities: How bad some of them look and not just because of resolution but maybe what appeared acceptably sharp on an older CRT monitor looks unacceptably soft at 5K. On the other hand, some of your sharper images will literally leap off the screen revealing the genius you always suspected lurked there. A 5K monitor also changed the way I work with portraits with me becoming more critical of image sharpness and spending more time retouching (than I should). When 4K video becomes standard on every digital camera, higher resolution monitors will become standard on the desktop, too, maybe even by January's CES trade show.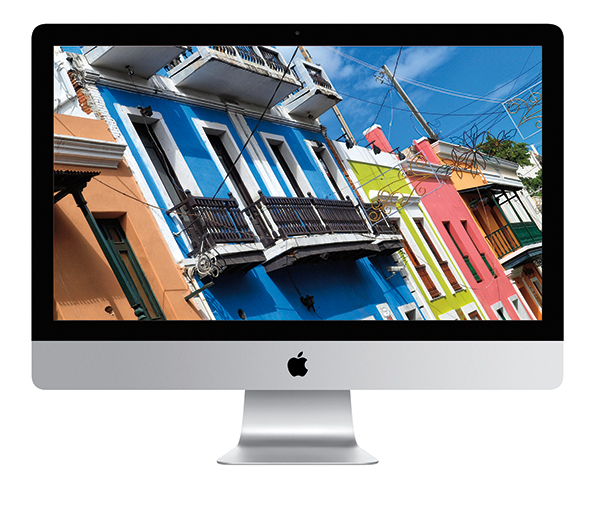 Selfies
You can dismiss the entire concept of the selfie as mass hysteria-induced narcissism or you can treat it like a trend that seems to be going in two directions at once. People seem to like taking them while others are trying to stamp them out. One byproduct is the selfie stick that lets shooters get a better angle for their self-portraits. One measure of a trend's popularity is if it's being banned. More and more places and events are banning selfie sticks, including some that traditionally prohibited tripods. Selfie sticks are not allowed at the Kentucky Derby, Disney theme parks, New York's Museum of Modern Art, L.A.'s Getty Center, and the Smithsonian's Hirshhorn Museum and Sculpture Garden. According to Condé Nast Traveler, South Korea is "cracking down on selfie sticks and will regulate them via a government agency that monitors telecom devices." In May three people were killed making selfies because they were paying more attention to themselves than what was going on around them. In the "it can't get weirder" category, the "tiger selfies" trend on social media played a role in New York outlawing people taking pictures of themselves with lions, tigers, and leopards at zoos. While the selfie phenomenon may have started with smartphone users (I'm looking at you Instagram), more and more camera manufacturers are producing selfie-focused models with forward-facing screens such as the Nikon Coolpix S6900, Samsung NX Mini, Olympus PEN E-PL7, Fuji X-A2, and Panasonic Lumix GF7, which still functions as a competent digicam. And in another confluence of trends, the Lily quadcopter was designed to make aerial video selfies.
Social Media Alternatives
It wasn't all that long ago that Facebook and Twitter were hailed as the photographer's best marketing tools. And they were for the early adopters but for Johnny- and Joanie-come-latelies not so much. That's because both platforms contain too many trolls, sock puppets, and Astroturf (disguised paid endorsements) that combined with Facebook's policy requiring you to contact "friends" regularly or they drop off your list. When that happens, Facebook fills the space with ads. Twitter's Terms of Service—that you agreed to, right—state: "By submitting, posting or displaying Content on or through the Services, you grant us a worldwide, non-exclusive, royalty-free license with the right to sublicense to use, copy, reproduce, process, adapt, modify, publish, transmit, display and distribute such Content…"
Instead of giving your photographs away and to cut through social media noise, consider active tools such as My Photo App (www.myphotoapp.com) and SEO (Search Engine Optimization) techniques that put you in control. My Photo App lets you create customized apps you can give to customers to show off their portraits, acting as a referral tool for potential clients. Using SEO on your website or blog lets you target the interests of potential clients by selecting keywords that search engines use to move your site/blog higher in rankings. Several SEO plug-ins are available for WordPress, including All in One SEO Pack and Yoast WordPress SEO. You can find others at wordpress.org/plugins, including the Meta SEO Pack I use. The right SEO can land your images on Flipboard or other aggregating sites, which multiplies your marketing efforts. I'm not suggesting you avoid Facebook and Twitter but consider alternatives like Google Plus. The best way to market anything has always been using a mix of different tools. We'll see more photographers use this marketing strategy in 2016.
Shooting Film
You may laugh but analog is making a comeback. According to Nielsen, vinyl album sales in the US have grown 260 percent since 2009. Shooting film, especially among twenty-somethings who have rejected the digital aesthetic, is a growing trend. In a not dissimilar development to what's going on in the classic car marketplace, prices of quality film cameras from companies such as Contax that bottomed out a few years ago are on the rebound. And you can still buy a brand-new FM10 ($499) or F6 ($2,399) from Nikon. Film Ferrania ran a successful Kickstarter campaign, saving the company and ensuring availability of their film. The Impossible Project keeps Polaroid instant film available and the company is growing 20 percent each year. Fuji's best-selling Instax Mini 8 camera is delighting hipsters and people like me with both companies keeping a trend long thought dead—instant photography—alive and well. The entire Lomography movement is built around shooting film, including offering cameras—Konstruktors—you can build yourself! The SLR Lounge blog offered another reason for shooting film: "You can shoot medium format without selling your soul." And while one-hour labs are all but extinct, niche film processing labs, like Indie Film Lab, offer services to the growing number of film shooters. Even if all these film efforts end up in some kind of digital format, online or digitally printed, as long as rolls and sheets continue to be available, I don't expect film photography to disappear any time soon. In fact, 2016 could be the year of analog. (But don't quote me on that.)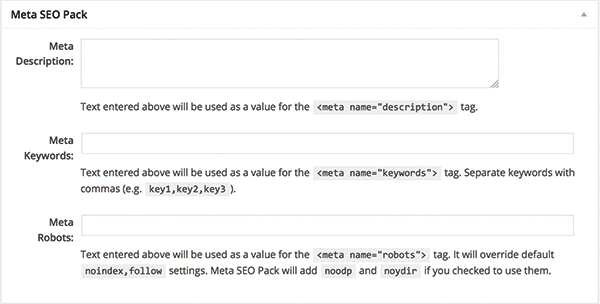 The Internet As A Utility
For many households, Internet access is as important as their water and power. According to Pulitzer Prize-winning reporter David Cay Johnston, Americans pay four times the cost for Internet access than France and 38 times more than Japan. Yet the U.S.A. ranks 29th in the world in network speed. I have my own tinfoil hat answer for this phenomenon but fast and dependable Internet access is as important as a camera to photographers. According to HIS Technology, close to four-fifths of the United States is connected to some form of broadband. While that sounds laudable, what if you're part of the other fifth or located 20 miles from me with only a dead-slow DSL (Digital Subscriber Line) option? The 800-pound gorilla gorilla in this brouhaha is Google Fiber that's rolling out affordable ($70/month) gigabit—1,000 megabits per second—service in certain parts of the country. That's many, many times faster than the 25 Mbit/s Comcast provides me from the 50 Mbit/s I'm paying for. In some areas, Comcast offers 2GB fiber-to-the-home for $299.95 per month with "fees of up to $500 for installation and up to $500 for activation." If the Net is truly indispensable for daily life—The Internet of Things—why is bringing the U.S.A.'s Internet service up to the rest of the world problematic, especially since Google is showing how it can be done. Expect controversy over this and other broadband battles at the FCC to be a trend in 2016.
Product shots courtesy of the respective manufacturers.
Joe Farace uses both digital SLRs and mirrorless cameras and flies quadcopters to make personal photographs as well as the images you see in Shutterbug. If you're curious about the specific gear he uses, visit his websites (www.joefarace.com and www.mirrorlessphototips.com) and click the Gear tab.
FEATURED VIDEO