10 Tips to Take DAZZLING Portraits with an 85mm Lens (VIDEO)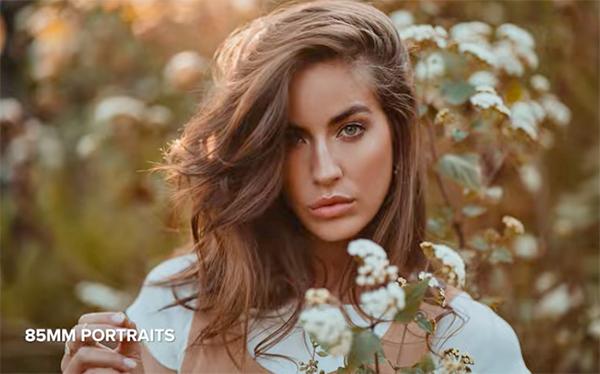 Yesterday we shared a lens shootout with you where a photographer compared capturing portraits with a 35mm lens vs an 85mm lens. If you decided that an 85mm is preferable to your shooting style, here's a great tutorial on how to get the most out of shooting portraits with that prime lens.
In the video below, portrait pro Julia Trotti gives you 10 composition tips for shooting with an 85mm lens for portrait photography. Trotti uses the Sony 85mm f/1.4 lens on the full-frame Sony A7 III camera while photographing model Mathilda Bach Whittley.
"These tips are not like rules or anything that you have to follow," Trotti explains. "These are just things that I like to do to compose my shots with this telephoto prime. The 85mm is the perfect lens for portraits because you can get some very flattering headshots and close-up images."
Here are Trotti's 10 tips for shooting portraits with an 85mm lens that she demonstrates in the video at the bottom of this post.
#1 Close-Up Framing (But Not Too Close)
#2 Leave Some Head Room
#3 Try Landscape Mode
#4 Crop into Hairline in Landscape Orientation
#5 Be at Eye Level with Subject
#6 Full Body Shots
#7 Position Subject Against Least Busy Part of Background
#8 Use Big Poses to Fill the Frame
#9 Add Foreground Blur
#10 Use Overhanging Natural Elements to Frame Subject
After you watch the tips go visit Trotti's channel to get all of her portrait advice including this one on how to pose men who are not models.
FEATURED VIDEO