10 Photo Accessories for Travel & Everyday Photography
The right accessory makes photography more fun. Some photographers pursue accessories that are keys to unlock new activities, like macro or time-lapse photography. Us? We love gadgets of all sorts and shapes, and we'll never have too many. Thankfully, the goodies on this list are all budget friendly. And BTW, if you're searching for a photo-related Mother's Day, Father's Day or May/June Grad gift, here are some cool ideas.
Peak Design Tech Pouch
Made of 200D recycled nylon canvas, this multipurpose pouch is weatherproof and stylish. The smaller pockets conveniently stow pens, memory cards, etc., while the zippered top and side stash pockets hold larger items. The bag sits upright whether full or empty and features a cable pass-through for charging devices—that's handy, especially when mooching an AC fix at an airport between flights.
Perfect for keeping the inside of your backpack, shoulder bag or car glove box organized, the Peak Design Tech Pouch can be tethered or converted to a shoulder bag via the built-in Peak Design Anchor attachment points. Available in five subdued colors (Black, Sage, Bone, Midnight and Charcoal), Lifetime Warranty and can be ordered from Amazon. Price is $59.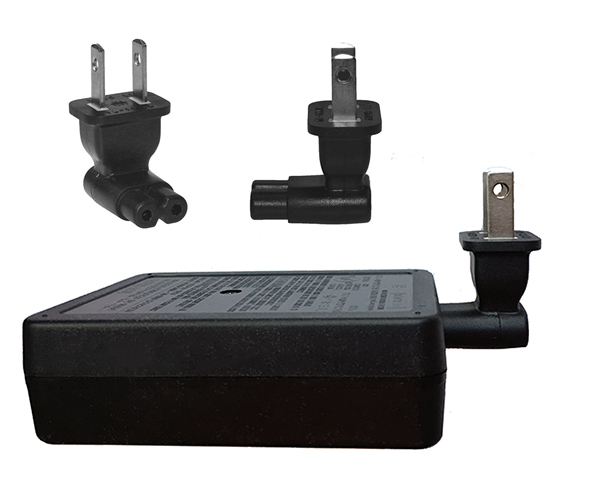 Right Angle AC Power Plug Adapter
Imagine a battery charger's power cord that's about one inch long. Now imagine that same plug with no cord at all. Small and easy to pack so it's perfect for travel. Use with common portable devices like camera battery chargers that accept figure 8 cable. Rated up to 10A 125V. Buy it from Amazon, price is $6.39.
Joby GorillaPod 3K Kit
I can't get enough of this useful, functional tabletop tripod. I use it every day. A tripod has only one purpose: keep a camera aimed in a precise direction for an indeterminate period of time. The Joby GorillaPod 3K Kit with Ballhead 3K does this in spades, is light in weight (13.9 ounces / 0.393 kg) and is painless to pack. Easily adjust the flexible legs to any position, or wrap them securely around a branch or bicycle handlebars. Can be used as a short selfie stick, and it's just the thing for macro shots. Comes with Ballhead 3K and supports gear weighing up to 6.6 pounds (3kg). Try it once and you'll be sold for life. Order today from Amazon, price is $45.
BioLite Charge 80 PD
This fast USB-C power bank from BioLite comes in three capacities and is worth its weight in unobtainium when the power goes off or when you're working in remote locations away from AC power sources. Charge phones, tablets, cameras and even laptop computers. Sturdy construction and rugged outer skin. FAA carry-on compliant. Available from Amazon, price for 20,000mAh is $69. Also available in 6,000mAh Charge 20 ($29) and 10,000mAh Charge 40 ($49).
KastKing Dry Bags
These 100% waterproof storage bags feature military-grade construction from double-layer 500D PVC material and feature fusion welded seams, removable, adjustable shoulder strap and water-tight, double overlap roll-top closure. Available in three sizes (10L, 20L and 30L), the smallest is about 20-inches tall and 8-inches wide, large enough to protect a camera and lens. Having one of these in your car can be a real life saver if you're caught in the rain, or feel compelled to indulge in a spontaneous raft trip through the rapids. Absolutely essential for clumsy kayakers. Choose colors from black, blue, yellow, orange or patterns. Available from Amazon in your choice of 10L ($17.99), 20L ($20.99), and 30L ($23.00). One L (Liter) equals 61 cubic inches, slightly smaller than a cube that's 4 x 4 x 4 inches, so estimate your capacity needs accordingly.
Anker 2-in-1 USB 3.0 SD Card Reader
Super small USB 3.0 memory card reader can handle the latest versions of SD, Micro SD and similar UHS-I cards. Data transfer rate up to 5Gbps is possible, and of course it's backward compatible with USB 2.0. Powered through the USB port and comes with 18-month warranty. Buy it from Amazon for $15.99.
Zeiss Pre-Moistened Lens Cleaning Wipes
Safely clean your glasses, clean your phone, clean the bottom of your optical mouse. And clean the front element of your lens. Zeiss Cleaning Wipes should be in your camera bag, car and middle desk drawer. A single packet is about the size of a pack of restaurant sugar. Tip: look for sale prices at the optical stores within Walmart locations; I've seen them as cheap as 100 pieces for $5. Available in bulk lots of 50 from Amazon for $7.50 or in larger prepackaged containers.
Ultra Fine Microfiber Cloths
Useful for a variety of purposes, these lint- free, non-abrasive cloths are 13.7 x 15.7 inches (35 x 40cm) but other brands are available in other sizes. Tip: wash them when they become even slightly soiled, otherwise you're spreading the oil and grit they remove from dirty surfaces. Personally, I use them to clean camera and lens bodies but never on my eyeglasses or lens surfaces. For those more delicate spots I prefer disposable Zeiss Wipes (above) and laboratory-quality Kimtech Kimwipes. Buy microfiber cloths in six-packs, 13.7 x 15.7 inches, available from Amazon for $11.99.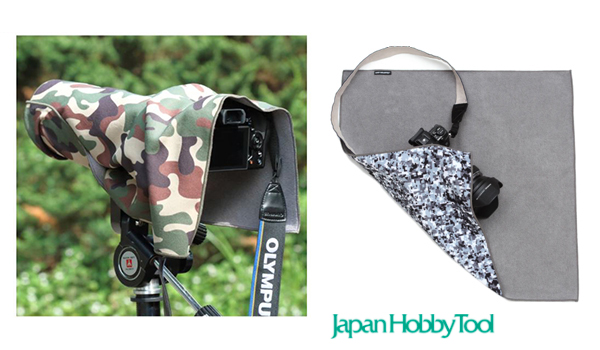 Easy Wrapper
This thing is so useful. It's like a big microfiber cloth that sticks to itself. Protect loose lenses in camera bags, or completely cover your camera for more covert operations. Wraps and holds tight without tape, clips or rubber bands. Permanently temporary. I keep one in the car to cover my camera and protect it from the sun when I'm driving for long periods. Available in three colors (Black, Red, Blue) plus five camo patterns and in four sizes (S, M, L & XL). Medium is $25.99 and can be ordered from Japan Hobby Tool.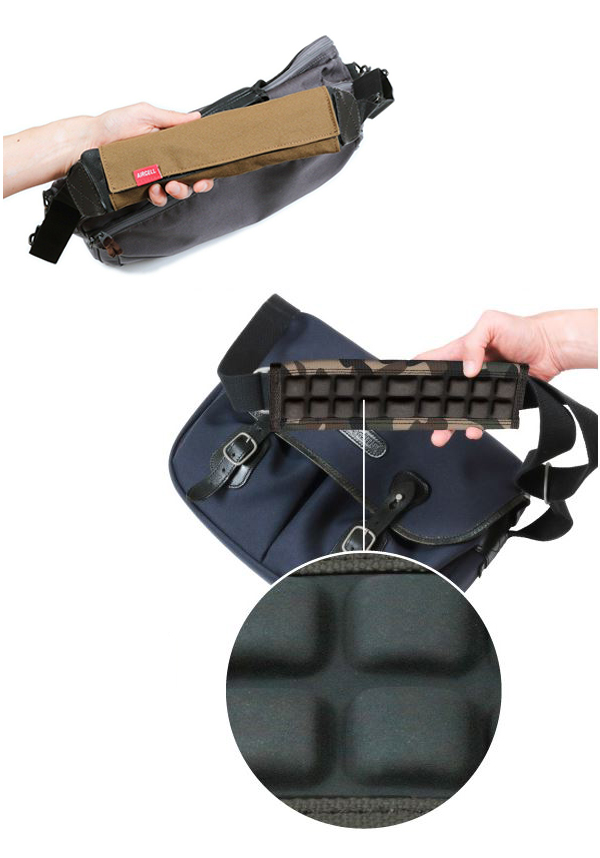 Air Cell Shoulder Pad for Camera Bag Straps
Prevents the strap from slipping, but more importantly it cushions the pull of the heavy bag strap on your shoulder. Often, thin straps cause pain in the trapezius muscle, and wide straps slip off faster than a goose can deliver a smoothie. This innovative pad uses trapped air and is easy to attach; can be moved from bag to bag. Choice of colors. Another very cool accessory from Japan Hobby Tool. Order directly from JHT online; cost is $14.99. Or order from Amazon.
—Jon Sienkiewicz
(As an Amazon Associate, Shutterbug earns from qualifying purchases linked in this story.)
FEATURED VIDEO