Watch the Landmark Street Photography Documentary "Everybody Street" for Free on YouTube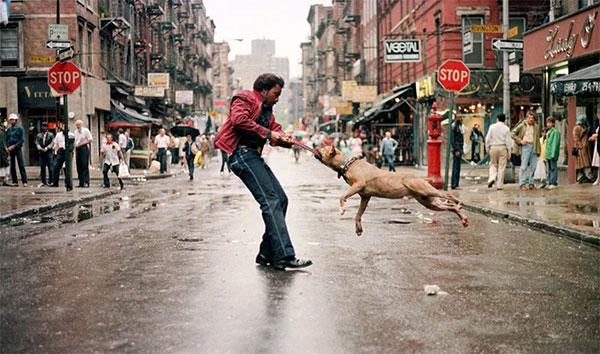 Cheryl Dunn's excellent 2013 documentary about street photography, "Everybody Street," has been available for rent (or as a purchasable download) on Vimeo for several years now but few know that you can also watch it for free on YouTube. The movie is available on FilmRise Features' YouTube channel and we have embedded it below.
The one caveat to the free stream of "Everybody Street" is that there are about a dozen, skippable short commercials sprinkled throughout the movie but they're not too distracting (most of the ones that popped up in our stream were photography related). If you care at all about street photography, or any type of photography, "Everybody Street" is a must-see movie.
The 1.5-hour documentary showcases the lives and work of some of New York's most iconic street photographers and the city that has inspired them. Photographers featured in the movie include Bruce Davidson, Elliott Erwitt, Jill Freedman, Bruce Gilden, Joel Meyerowitz, Rebecca Lepkoff, Mary Ellen Mark, Jeff Mermelstein, Clayton Patterson, Ricky Powell, Jamel Shabazz (he shot the photo at the top of this story), Martha Cooper, and Boogie, with historians Max Kozloff and Luc Sante. The work of street photography pioneers Henri Cartier-Bresson, Robert Frank, Helen Levitt, Garry Winogrand and others is also discussed.
Everyone interviewed in the movie has some important and inspiring things to say about street photography but the highlights, for us, are the salty and direct Jill Freedman, who we interviewed in 2016, and the iconic Mary Ellen Mark, who we interviewed in 2015 shortly before her death.
Watch "Everybody Street" below. Amazon Prime members can also watch the movie for free without the commercials on Amazon's streaming service. You can purchase the DVD of the movie via the Everybody Street website.
FEATURED VIDEO