Sony RX10 III Superzoom Camera Review (Full Resolution Test Images)
At any one time, there are about 1,000 vessels in the Port of Singapore, a ship leaves or arrives every two to three minutes. From a high-rise hotel room, I observed the coincidence of their meeting, wondering what the captains discussed, how their ships were queued, and what cargo they carried. Not there for a port tour on business, but as a tourist, and with a Sony superzoom camera built for wide open vistas in my hand, I zoomed in and out on the flotilla. The Sony Cyber-shot RX10 III has an impressive 25x built-in lens that's equivalent to 24-600mm in the 35mm format.
The Zeiss Vario-Sonnar super zoom lens in the Sony RX10 III also features a surprisingly fast aperture range of f/2.4 to f/4. (Offering an f/4 aperture at the 600mm telephoto end in a "bridge" camera has definitely turned quite a few photographers' heads towards this "serious" superzoom model.)
The Sony RX10 III is also fitted with a 20.1MP, 1-inch-type stacked CMOS sensor, and offers Internal 4K video recording and super slow motion capture capabilities. It's powered by Sony's BIONZ X image processor. But it's the 25x built-in zoom lens with Optical SteadyShot image stabilization that helps reduce camera shake and image blur, that is the key feature of the long zooming Sony RX10 III. The camera is aimed at photographers shooting anything from landscapes and cityscapes to distant wildlife and sports.
While using the Sony RX10 III during my trip to Singapore, I continuously toggled the lens through its length, zooming back and forth and snapping photos with abandon. As a result, my SD card was filled with photos of boats, their colorful hulls lit up by the sun, bright market produce, and a ride in a bicycle "tuk tuk" at a surprisingly terrifying velocity.
Sony has broken through with another remarkable, relatively compact camera that replaces a bag full of lenses with a long, built-in one that'll do it all for about $1,500. The Sony RX10 III and its whopping lens produced stunning images for me, through the widest of ranges and with attractive bokeh usually expected from a much more expensive DSLR.
In the so-called, step-up market for consumers who want more of a camera than what's in their smartphone, a budget between $500 and $2,000 is the purchase threshold. The RX10 III is a few hundred dollars more expensive than comparable superzoomers such as the Panasonic FZ1000 or Canon PowerShot G3 X but with 4.5 out of 5 star favorable reviews on sites like Amazon, it's already sold out in many locations.
Expect more stock for the holidays and if you're interested in the Sony RX10 III, pre-order now because demand will continue; coincidentally, my neighbor bought one. As I was looking at the Singapore photos, I saw him in his front yard zooming in and out like I did during my trip. When asked about his purchase of the RX10 III, he said, "I like how smooth the zoom is, how it transitions without a big jump." Anyone who has flailed with the erratic and limited "pinch and zoom" capabilities on a smartphone will know exactly what he means.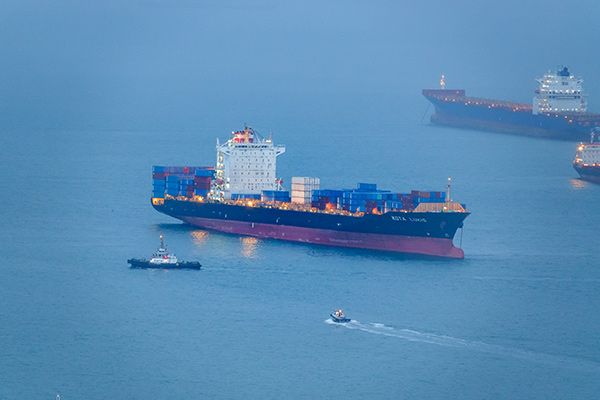 Camera Build & Handling
The weight of the combined body and lens in the Sony RX10 III is just under 2.5 pounds. As a traveler and a photographer, the amount of fun to have on a road trip is inversely proportional to the weight of camera gear transported.
Even the most stalwart DSLR camera fan, must envy the image quality to weight ratio of Sony cameras, or any mirrorless models. But that's where I paused with the RX10 III: the build quality is what you'd expect for a super-telephoto, all in one camera, but it doesn't feel as premium as many of its more polished Cyber-shot cousins.
You'll notice the faux-leather polycarbonate finish feels plasticky in the hand, and the off/on-w/t button is confusing. For the first few days, I turned the camera off by mistake a few dozen times when trying to zoom.
My other complaint, as with all Sony cameras I've used, is the time it takes to write to the card. When the little red light glows it also signals a long pause, when you can look up, and hope you don't miss anything. Trying to shoot professionally is limited by the SD-card tech, and every camera is affected. What to do now, until whatever new faster card tech is developed, is use the fastest card possible (for Sony's cards, it's the ones with the gold band across the top), or just get used to waiting. My solution is to never shoot in burst because there's too much wait time. Still, in Raw shooting mode, with AF active focus locked, expect 5–6 frames per second.
Despite these quibbles, the Sony RX10 III feels well balanced. Sony put a telephoto lens inside a DSLR shaped "compact" camera body to appeal to a more traditional photographer who is ready to upgrade. They can do that because there's no mirror, the electronics are in the back, and the large – for a superzoom camera – 1-inch sensor will produce much better photos than a phone plus, of course, the benefits of an ultra-mega zoom.
Because I've developed such an aversion to red card writing lights and long camera wait times, I didn't spend any time on the "4k, 40x super slow motion video capture at up to 960 fps." I know camera companies need to match each other's spec, but just have no use for high-res video in compact cameras— that's what I use my camera phone for now, and upload directly to social networks.
Otherwise, the Sony RX10 III is really a camera for any port of call. While not exactly my style, the zoomy Cyber-shot absolutely does what it intends. Meeting the demands of a tourist, outdoor photographer, and traveler; it'll capture anything from land to seascapes, distant or close wildlife, and pretty much everything in between.
Just noticed my neighbor is out shooting with his again, and this time the subject is pretty flowers.
Features and Specs
The Sony RX10 III features a back-illuminated 20.1MP, 1.0-type stacked CMOS sensor and BIONZ X image processing engine with a sensitivity range of ISO 64-ISO 25600. In my shooting experience, it produced images with surprisingly low noise, even at higher sensitivity settings. The colors in my images – many of which are displayed in this review – seemed somewhat muted compared to other Cyber-shots and there's much chromatic aberration (CA), but that's expected in this category of cameras, and easily corrected during post processing in Photoshop or similar software.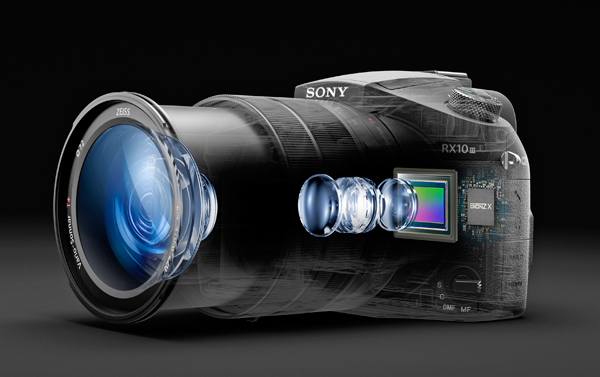 The rear of the RX10 III's sensor has a DRAM chip that allows it to read and process large volumes of data exceptionally fast, enabling the camera to shoot super slow motion video at up to 960 fps. The DRAM chip is also responsible for the 14fps and the burst performance I refrained from using. Speed does slow when shooting Raw files but it's still impressive. The lack of UHS-II support is a spec omission by Sony that contributes to the buffer clearing issues.
Shutter speeds are as fast as 1/32000 second with minimal image distortion at faster shutter speeds. Silent shooting is available at all settings and speeds, ensuring quiet captures despite such a wide-ranging zoom lens.
4K Movie Recording
The Sony RX10 III camera utilizes full pixel readout without pixel binning, capturing approximately 1.7x more information than is required for 4K video output to enhance image detail and minimize moiré and jaggies. High-quality results are achieved from the XAVC S codec, recording up to 100 Mbps during 4K recording and up to 50 Mbps during full HD recording. The upsampled 1080p blows through battery life, again begging the question of why it's necessary to stuff so much video tech into a high-quality, still image camera.
The professional video features include Picture Profile, S-Log2/S-Gamut, Gamma Display Assist, Time Code. The body has an external microphone jack and an output for headphone monitoring. "Professional," in this category of camera, applies more to the specs on paper because the high frame rate locks the camera down and is limited to 4 second capture, a setting which is hard to configure. The video features are like signature level trim designations on a mid-luxury vehicle. They're a nice touch, but actually adds little to the usable functions a pro would want or already have in a camera model dedicated to video.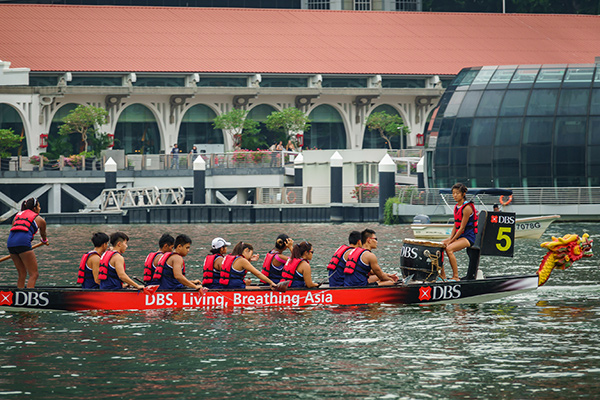 High Speed Autofocus
Equipped with an impressive autofocus system that uses spatial object detection, the camera detects and predicts motion wherever it's pointed, and before the shutter button is pressed. That's what Sony calls Intelligent AF and when the shutter is halfway pressed, it'll lock on in as little as 0.09 seconds.
That means a highly capable 25x zoom lens with a range up to 600mm in the Sony RX10 III is truly point and shoot. Eye AF is a tech Sony doesn't mention enough. As the name suggests, the AF will lock onto eyes, and that's very useful in a crowd, at weddings, or busy street market.
Ergonomics and Design
While I wasn't in love with the feel of the Sony RX10 III because of the faux leatherette finish, the triple lens rings for focus, zoom and aperture are an upgrade from previous versions. The handgrip is shaped to hold the body steady at full zoom and eye level. On the left side of the lens is a focus hold button that locks on while an image is reframed.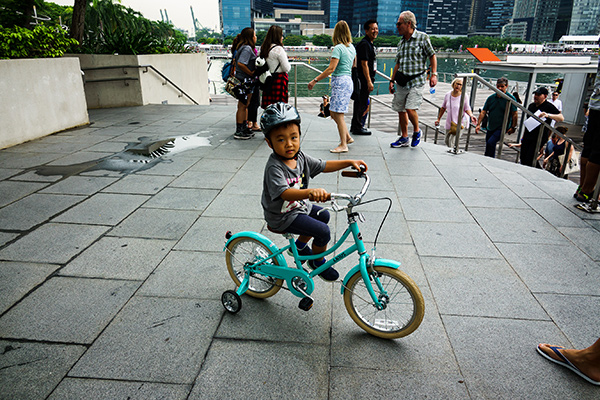 Sony doesn't exaggerate the improvements to its electronic viewfinder (EVF). The EVF in the RX10 III is stunning and looks true to life, with approximately 2.35 million dots of resolution. (It might even make DSLR users forget their beloved optical viewfinders.) The LCD monitor tilts to let you look at the frame above the head or to go low without bending over, but it doesn't swivel.
As with all Sony cameras, there's a full line of accessories and Sony's apps extend the features even further like remote control. The specs says the camera is dust and moisture resistant, but I'd not use it in the rain or windy, dusty conditions.
If you're planning a trip to a music festival this summer to get all zoomy with the photos, you'll still want a DSLR for the most extreme conditions. The intense humidity and heat in Singapore fogged the lenses on more than one occasion, when I left the comfort of the air condition hotel for the street.
Conclusion
The new Sony Cyber-shot RX10 III superzoom camera was released earlier this year for about $1,500 USD and became so popular, it's sold out at many retailers. If image quality and the ability to shoot 4K is a priority, then the premium price of the Sony RX10 III in this crowded, long zooming camera category is well worth it. While high-end 4K video isn't an essential feature for me or, I think, for most photographers interested in this camera, it is there if you want it. And, as a creative, I'm sure you will be able to use your talents to get the most out of the 4K footage. With a camera as versatile as the RX10 III, why not?
The RX10 III's real attributes, however, lie with its photo skills. Because of its large sensor, the camera's incredibly long zooming capabilities produce surprisingly good still image quality. The "all-in-one" 25x Sony RX10 III is a camera serious photo enthusiasts should seriously consider and it may even appeal as a second body for some pro shooters. Sony isn't exaggerating its claim that the RX10 III is unlike anything else in the market today and it'll get the job done wherever you take it.
FEATURED VIDEO