Shoot Better Bird Photos: Camera Settings, Gear & More (VIDEO)
Photographing birds can be challenging for inexperienced shooters, whether the subjects are stationery or in flight. There are focusing and exposure details to sort out, and composition can also be tough.
Fortunately, the video below will address these concerns and more, and help you capture great images of our feathered friends. In barely 15 minutes, Charl Stols of Pangolin Wildlife Photography will walk you through everything you need to know, while illustrating his tips with a selection of gorgeous images.
Based in Botswana, Stols' goal with this eye-opening tutorial is to help you shoot photos that stand out from the rest. After a quick introduction for those new to the topic, he begins with a discussion of the best cameras, lenses and other gear for getting the job done. Then he explains a number of basic techniques for photographing small birds, large eagles, and other common raptors.
Stols demonstrates his preferred camera settings, including the choicer of a fast, continuous drive mode when photography birds in flight. Here, he also notes the importance of using a high-speed memory card. When it comes to exposure settings, Stols strongly urges you to "ditch the Auto mode" so you have complete control over ever-changing lighting conditions. Then he discusses his specific approach.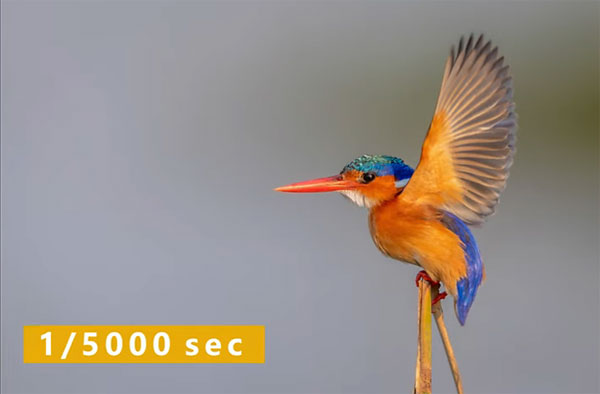 AF settings and proper autofocus techniques are extremely important for obtaining sharp images of birds, and they often differ from those you use for other types of photography. As you'll see, one key factor is making the proper AF Area selection. Once you've done that, proper technique and an understanding of bird behavior will help you nail focus with a high degree of precision.
Stols also offer several important tips for effective composition under a variety of conditions, and he demonstrates the importance of paying attention to the background of your scene. He also offers some wisdom on the creative use of whatever light you confront.
After watching the video, be sure to visit the Pangolin Wildlife Photography YouTube channel for more great wildlife photography tips. And check out an earlier Pangolin tutorial we posted, explaining when to use spot metering for photographing animals in the field.
FEATURED VIDEO