Sense Of Scale
Composition dictates that we place a frame around the world before us. The lens we use, the depth-of-field effect we choose, and most importantly the elements of the scene we choose to include and exclude make up the final image. There are numerous compositional gambits, including sense of scale, where we include familiar elements in a scene to help establish size, distance, and, metaphorically, our sense of importance, or lack of same, of the object or subject used to establish that sense of scale.
This month's assignment, Sense of Scale, was all about those contextual elements that help create the optical illusion, if you will, of distance and size in a two-dimensional plane. We received many photos of people in overwhelming landscapes, urban scenes that looked like scale models, and that used wide- and ultra-wide-angle lenses to enhance the sense of scale sensation further. Tricky, true, but all's fair game and part of the photographer's creative arsenal.
Monument Valley
Balloon Festival
Burj Khalifa
Mont St. Michel
River Canyon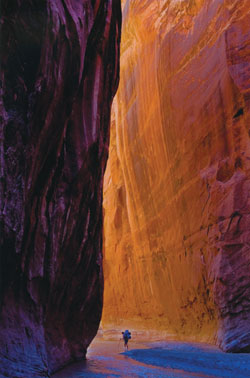 Farming In Iceland
Waterfall In Iceland
Solitary Sunrise
Lincoln Memorial
Windmill Farm
At A Crossroad
Paris Site
Death Valley Dunes
Delicate Arch
Niagara Falls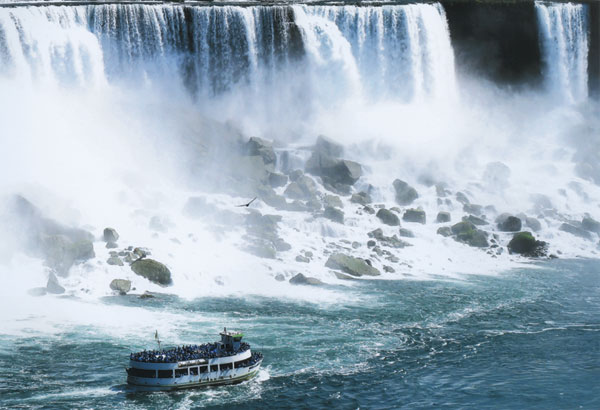 Picture This! – Our Next Assignment
Patterns In Nature
Our next Picture This! assignment is Patterns in Nature. The great outdoors offers many opportunities for startling photographs, with shape, color, and texture all in play. We're looking for images that rely on the natural world as a source of inspiration that show us all how powerful and exciting images from the natural world can be.
Please Read This
It is important that you read and follow these guidelines. We need to follow this procedure because of the large volume of images we receive. If you have any questions, please e-mail us at: editorial@shutterbug.com.
1) Images sent to us cannot be returned. You retain complete copyright over the images, but do grant us permission to print your image(s) in the magazine and on our website, www.shutterbug.com.
2) Because images are not returned please send a quality print or duplicate transparency. We will not accept or view images on CD, ZIP, or any other electronic media.
3) Images will be selected on the basis of content and technical quality. Please mark your outer envelope with the topic of the month (for example, "Wide View").
4) Enclose a short caption with the image stating camera, lens, film and exposure, plus location. If you are submitting an image with a recognizable person we must have a model release or signed permission from that person to reproduce their image in the magazine and on the website.
5) Please submit no more than three photos for consideration (4x6 up to 81/2x11).
Send your image and information to:
Picture This! Shutterbug Magazine,
1415 Chaffee Dr., Suite #10, Titusville, FL 32780.
Deadline for submission: November 15, 2011.
Images will appear in our February 2012 issue.
Our next topic: Close-up Fill Flash
Deadline: December 15, 2011
Publication Date: March, 2012
Please note: We receive hundreds of submissions for Picture This! each month and want to be sure we properly identify each image we publish. Please be sure to attach your name and image information to the back of each submission.
Want to see images selected for past Picture This! assignments? Go to www.shutterbug.com and click on Picture This! in the "More Articles…" box on the homepage.