The Real Deal On Fine Art Photography: Where Creativity Meets Sales And Marketing: An Interview With Mary Virginia Swanson
Gallery exhibit openings, fine art collectors calling, fine art book sales—all of these are every photographer's dream for their personal work. Some even dream of fine art photography as a career. While creating art photography is one topic, selling the work is quite another. For as many high-tech changes as there have been in the art field (selling prints online!) there are still traditional marketing techniques such as research and print presentation that can make a difference. For this year's focus on fine art we talk with an expert in the field, Mary Virginia Swanson.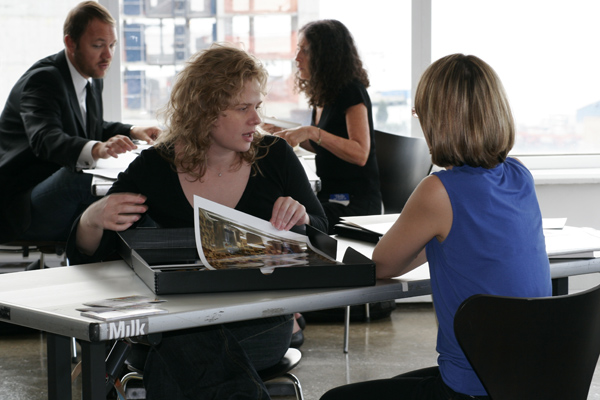 Mary Virginia Swanson is an author, an educator, and a consultant who helps artists find the strengths in their work, identify appreciative audiences, and present their work in an informed, professional manner. Her seminars and lectures on marketing opportunities have aided photographers in moving their careers to the next level. Swanson is a frequent presenter and portfolio reviewer at PhotoPlus Expo, FotoFest, FotoWeek DC, and the Palm Springs Photo Festival, and other industry gatherings (see "Web Resources" at end of article). Swanson maintains a popular blog about opportunities for photographers called Marketing Photos and coauthored Publish Your Photography Book with Darius Himes (Princeton Architectural Press, 2011). Swanson's newest title, Finding Your Audience: An Introduction to Marketing Your Photographs, will be released in 2013.
Shutterbug: What are the biggest challenges facing photographers in goal of first creating and then marketing their art photography?
Mary Virginia Swanson: To create great photographs takes talent, of course, but also masterful control of technique, and, in my opinion, a broad understanding of the history of photography. Know the work of those who came before you! Give yourself creative assignments that keep you challenged. When a subject or a place commands your interest, explore it in great depth. Be unwavering in your commitment to pursuing your work, and know that you will grow from sharing it with your peers and industry experts.
To market that work requires a different skill set, one that begins with you being comfortable with presenting your work in writing, in person, and on the web. Then, depending on how broadly you want to share and possibly sell the work, you will need to determine who your audience is, and how to reach them.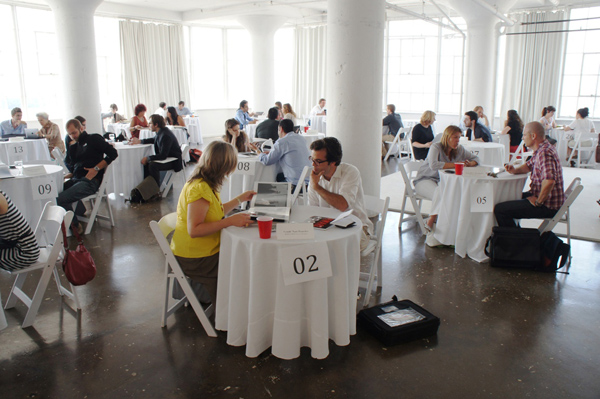 SB: What do you think are the most effective ways to find and reach an audience to market and promote fine art photography?
MVS: There are a good number of traditional routes to take for selling your art photos; here is a "basics" list: at weekend juried art fairs; at local public "retail" venues you seek out such as coffee shops, furniture or design stores, and restaurants; group or solo exhibitions organized at the community and regional level with venues like community art centers, libraries, and airports; juried exhibitions where the program is organized by local arts organizations, county fairs, state fairs, and local corporations; portfolio review events where industry professionals such as museum and corporate curators, gallerists, and collectors serve as reviewers; meeting directly with collectors and curators; and sales through a gallery that represents art photography.
SB: What about this new trend, selling a fine art print via the web instead of from a gallery? Do actual resolution, full tonal play, and "real" rather than the RGB look of web colors play a role?
MVS: The truth is most serious collectors won't buy a print online unless they have previously witnessed print quality from the artist not only due to color values (many buy black and white) but due to the aesthetic. Individual buyers who are not collecting handcrafted prints made by the artists or master printers may not care about buying machine-generated prints, and therefore the wall décor market is fine for their purposes (living or working with great images).
For selling art online my first place to go would be Art.com, currently the world's largest online specialty retailer of high-quality wall art. I first became aware of this company when purchased by Getty and after a few years Getty sold it. The current owners rebranded and have a wonderful program called "Artists Rising" that caught my attention. What is interesting to me about "Artists Rising" is that it offers both reproductions as well as originals shipped directly from the artist. I have not seen anything like that on any similar sites.
Another site, 20x200.com offers limited editions and is a "curated resource." This company has a contemporary look and artists who do not have proper gallery representation can do well on this site. You must enter the international photography competition at heyhotshot.com for your work to be considered for inclusion in their roster of artists. Jen Bekman is the visionary who founded 20x200 in 2007; she discussed the wall décor market in an article for Forbes (see "Web Resources" at end of article).
A note of caution: photographers who offer a wide range of sizes on their website are weakening their brand and may not be able to build a market for their work as collectible and often will not be meeting their real expenses! Photographers serious about finding collectors for their work will most often find a size that works for them and the work is best seen in—now and for the future—and designate that as their preferred scale for that body of work.
SB: What format should the fine art photography portfolio take?
MVS: It depends on the audience. For fine art, gallerists, museum, and corporate art curators you will meet at their office or at a portfolio review event and they will want to see finely crafted original prints in a representative size of what they would be representing or acquiring, not work prints. Also, a photo of your work already installed on a wall which depicts the scale you print to would be a great point to launch a discussion with the prospective client or gallery.
SB: What is best used today for promo pieces as send ahead or leave behind materials? DVD? CD? Prints?
MVS: One word—paper! Not e-mail or anything electronic at this stage of your art research and sales. Electronic presentations are not the place for first impressions. Perhaps after the introduction you can use the web or CD and that will work in a follow-up situation, expanding the client's files on your body of work as it grows.
Images should be properly captioned in the manner and style of the collectible marketplace, typically title, series, or project title if applicable, size (inches), and print process utilized. Some artists list the date the image was created, date this specific print was created, and lastly, edition number (if image is part of limited, rather than "open" edition).
To learn more of the language of the collectible marketplace, pay close attention to wall labels when at gallery and museum exhibitions to gain a broader awareness of the language utilized by this industry.
SB: In your opinion, how has the gallery/artist relationship changed in the last few years with all of the Internet access to art images?
MVS: Most "bricks and mortar" galleries will not want the artists they represent offering print sales from their website, or any other online sales venue. Allowing sales from multiple venues makes it difficult for you or your dealer to control consistency of retail pricing and edition structure.
For those readers who do not have a gallery or proper print representative, know that we are seeing a rise in the number of companies offering prints for wall décor through online sales websites, some of which do not require you to sign an image or artist-exclusive contract, freeing you to place work with multiple vendors.
If you are granting the permission to produce prints of your work to an online gallery, corporate art consulting firm, or other third party, be sure that the final print quality will be to your standards.
SB: What advice would you give to those who dream of becoming a successful fine art photographer?
MVS: Follow some basic rules when making your art: conceptualize your project, conduct thorough research toward its production, and title the work consistently, as this will become a system for organizing and researching your work over time. Always make the images to the highest possible standards and research the best final print output and presentation (seek professional guidance if appropriate and necessary here). Consider the market for your work when applying the price point which each series will begin selling for.
Then, when presenting your art: complete (or nearly complete) your body of work before presenting it and research your target audience before going out the door! I would also advise entering juried competitions and attending portfolio review events for encouragement, advice, and networking purposes. Always follow up with those who expressed interest when appropriate and follow submission guidelines as provided when approaching targeted galleries and museum curators.
SB: What are some of the projects you are involved in that you are looking forward to this coming spring and summer?
MVS: This spring I will be attending two major photography expos: the Association of International Photography Art Dealers, AIPAD (April 4th through 7th in New York City) and the inaugural "Paris Photo L.A." (April 24th through 28th at Paramount Pictures Studios in Los Angeles). Also in April I will be reviewing portfolios at Photolucida in Portland, Oregon, and at the Palm Springs Photo Festival (April 28th to May 3rd). I've been helping the Look3 Festival of the Photograph expand their educational offerings and look forward to being in Charlottesville, Virginia, in June for that exciting gathering of the photography industry. I will continue to research our marketplace and update my blog and Resource Guide with opportunities for photographers. I am on the road frequently for lectures, workshops, and private consultations and hope to meet many of your readers along the way!
Important Takeaway Notes
* When a subject or a place commands your interest, explore it in great depth.
* When you are serious about finding collectors as clients, find a size that the work is best seen in and designate that as the preferred scale for that body of work.
* Serious art clients want to see portfolios of original prints in a representative size, not work prints.
* Title your work consistently as this will become a system for organizing/researching your work over time.
* Most galleries will not want you offering print sales from websites, or any other online sales venue.
* But if you do not have gallery representation there is a rise in the number of companies offering prints for wall décor through online sales websites.
Web Resources
Mary Virginia Swanson
* mvswanson.com
* mvswanson.com/category/mvs-marketing-blog
* publishyourphotographybook.com

Article Reference
* www.forbes.com/sites/85broads/2012/03/19/finding-the-next-generation-of-art-buyers-and-collectors-online/

Online Galleries
* www.art.com
* www.20x200.com
* www.heyhotshot.com

Organizations
* asmp.org
* www.spenational.org

Photography Expos
* www.aipad.com
* losangeles.parisphoto.com/?lg=en
* www.photolucida.org
* www.look3.org
FEATURED VIDEO