Pentax KF Review: Affordable New 24MP APS-C DSLR
It's been awhile since we had a new DSLR to review, and as a long-time Pentax user I was eager to see what the recently introduced Pentax KF could do. In addition to the SMC Pentax-DA 18-55mm f/3.5-5.6AL WR kit lens, I also received the new HD Pentax-D FA 100mm f/2.8 ED AW macro lens, which was already on my wish list.
Anyone who has used the popular Pentax K70 will immediately feel at home with the new KF, which looks handles much the same (that's a good thing). The K70 features a modest upgrade in resolution and features, and we expected image quality to be equally commendable as with the K70.
In combination with my arsenal of other great Pentax glass, I was immediately ready to go, thanks in part to the very intuitive operation of the KF—an affordable model slotting into the mid-range position of the Pentax line. The old KX and KR cameras in this category hit far above their pay grade, and I wanted to see if the same was also true of the KF.
My current point of reference is the venerable Pentax K5, which was the flagship Pentax APS-C camera when introduced way back in late 2010, and I still use it today with great results. Targeted at a difference audience, The Pentax KF is quite robust for a camera in this range, but not to the degree of my bombproof K5. It also has has fewer physical controls, and doesn't have the same level of weatherproofing.
After putting the new KF through it's paces I was surprised that the images I captured were on par with those I've made throughout the years with my aging K5. And the autofocus capabilities were equally fast and precise. I guess that's to be expected from a more recent camera, but the old K5 still compares favorably on a variety of parameters to other more modern models.
Who is it For?
Despite the recent shift to mirrorless cameras the Pentax KF serves a need for a variety of users, including amateurs and advanced shooters who prefer the advantages of an optical viewfinder. If you're just stepping up to a "real" camera from a phone or a compact, the Pentax KF is certainly worth considering. The same is true for those who own an old DSLR that needs an upgrade.
Even more experienced shooters with a modern mirrorless camera may want to pick up the economical KF for use as a backup and to experience what an SLR has to offer. And like all Pentax DSLRs, the KF permits you to use just about every Pentax lens made, without an adapter—from new autofocus lenses to vintage manual-focus glass. And the latter can be found on eBay and elsewhere at remarkably low cost.
Camera Build & Handling
The Pentax KF is a very compact for a DSLR, and it feels great in the hand with a deep, secure grip. It features weather-resistant and dustproof construction, making it a solid choice for outdoor photographers shooting in inclement weather or dirty locations like the beach where blowing sand can be a problem with unprotected cameras.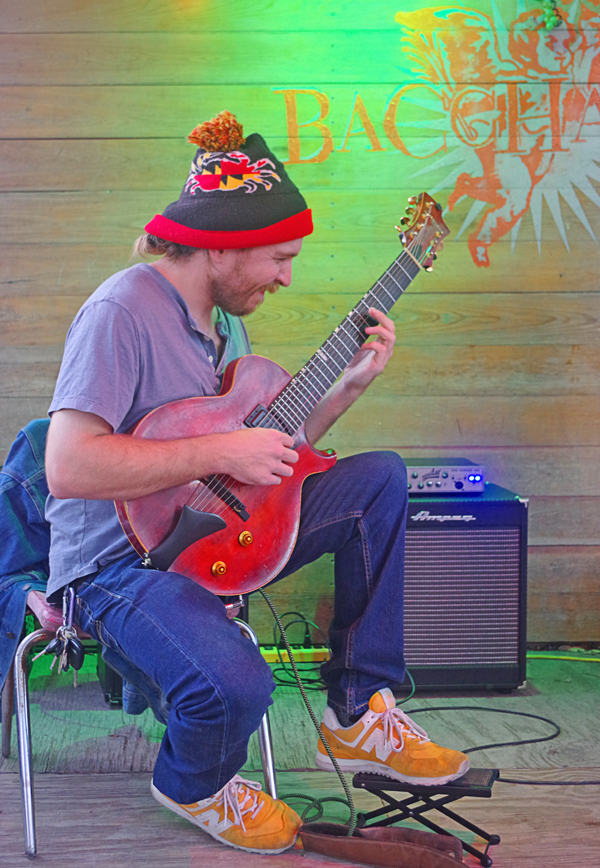 The camera is also designed for dependable performance in cold weather, and the folks at Pentax say it's completely reliable at temperatures as low as 14°. It boasts several features not found on models priced under $1,000, including a pentaprism-type optical finder with a nearly 100% field of view, and in-body image stabilization with 4.5 stops of compensation.
Surprisingly for a body with a suggested retail cost of $850, the KF provides the same double-dial functionality of top-of-the-line Pentax models. With one exception all the controls are conveniently located and easily accessible—just where you'd expect to find them. My only minor gripe is the Trash/Live View button that appears at the top left of the camera back.
As for the upgrades over the K70 alluded to above, one of the most useful is the vari-angle display that the earlier camera lacked. This addition is very convenient for low-angle photography, including macro, and shooting over the heads of people when in a crowd. And with 1.037M dots, the touchscreen is improved over the 921-dot screen in the K70. Resolution is just barely higher in the KF at 24.24MP as compared to 24MP in the K70.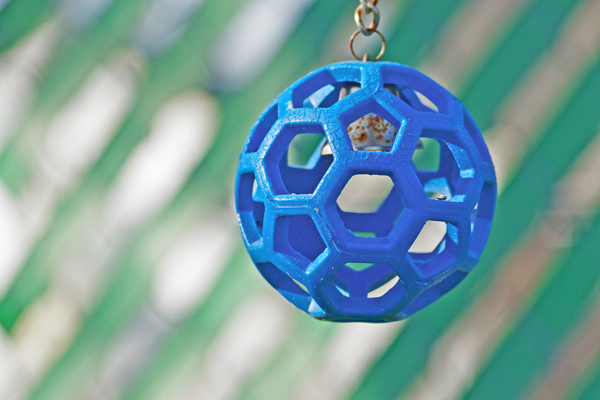 The KF also includes several new custom image modes for interesting in-camera special effects, and it ships with a USB to USB-C connector similar to the one provided with the top-level Pentax K-3 Mark III. Interestingly, the camera no longer ships with a CD, because the software is now built into the camera, and readily accessible when the KF is connected to a computer.
Camera Features & Performance
As mentioned above, one reason some photographers prefer shooting with a DSLR over a mirrorless camera is the optical viewfinder the format provides. The finder is the KF is really bright, making information much easier to read than the somewhat dim readout in my K5 (my one and only gripe with that camera). And the viewfinder provides nearly 0.95X magnification.
The 24.24MP sensor in the KF, combined with fast 14-bit data readout and the camera's AA-filter-free design contribute to the KF's high-quality images. Noise performance is also commendable thanks to a high performance accelerator unit and the high-performance PRIME MII imaging engine. Top sensitivity is ISO 102,400.




Pentax is known for their very effective shake-reduction (SR) technology, and the KF is no slouch here, with a high-accuracy gyro sensor and 4.5 stops of compensation similar to top-of-the line Pentax cameras. That's a big boon for low-light photography and when using powerful telephoto lenses. When panning with a moving subject, the sensor automatically detects the direction of camera movement and controls the SR unit for optimum results.
We found the KF's autofocus acquisition to be extremely fast and accurate, and it's said to perform reliably in light levels as low as -3EV. AF focus tracking performance was equally impressive as we found when shooting birds in flight.
Other Key Features
The KF boasts an array of interval shooting capabilities, as well as wireless functions to support operations with smartphones and tablets. By installing a dedicated Sync app users can remotely check the Live View image, adjust a variety of camera functions, and download images to a mobile device for uploading to social media platforms.
The KF also features a dust-removal system for maintaining a clean sensor surface, a self-timer function that's compatible with the continuous shooting mode, and a 77-segment multi-pattern metering system for precise metering in a variety of conditions. The shutter boasts a top speed of 1/6,000, with high-speed continuous shooting at 6fps.
Image Quality
The images you see here were captured at the camera's highest JPEG setting. As is my preference, I left image parameters at their default settings for color, sharpness, and other variables (because I prefer to make those adjustments during the editing process). I also used the Auto White Balance setting, which did a great job in all kinds of light.
Whether shooting landscapes, wildlife, an occasional portrait, and everything in between, images looked nice straight out of the camera. Highlight and shadow detail was really good, when photographing in bright sun or in shade.
Colors appear natural and appropriately vibrant depending upon the subject, like photos of colorful wild parrots or a portrait of my pretty wife with pleasing skin tones. In short, I really didn't discern anything to gripe about—even when using some of my legacy Pentax lenses from the 35mm days.
And speaking of lenses, the 100mm f/2.8 macro supplied with the test camera is an awesome piece of glass. It's one of the smallest in its class designed for use on both APS-C and full-frame cameras. It boasts rugged aluminum construction and improved AW weather sealing, and is great for both close-up photos and portraiture.
Conclusion
The new Pentax KF is frankly more than I expected (having never used the K70). And with a suggested retail price of $849.95 for the black body version, it's hard to beat. There's also a kit with the black body camera and the Pentax DA L 18-55mm f/3.5-5.6 AL WR lens for $949.95
Two special-edition color versions—crystal blue and crystal white—will also be available in limited quantities at a $50 premium. The cameras are expected to be available in late November.
If you already own a Pentax K70 in good condition, it may not pay to upgrade to the KF. But if you're looking to get into DSLR photography at minimal cost, with a camera that really delivers the goods, the new Pentax KF is a really great choice. And if you already own some Pentax lenses, it's definitely a no-brainer.
You can find more details by paying a visit to the Ricoh USA website.
Scorecard:
Pros
• Compact, dustproof, weather-resistant design
• Great ergonomics
• Compatibility with older Pentax lenses
• Impressive image quality
Cons
• Limited physical controls
• Inconveniently placed Live View/Trash button.
FEATURED VIDEO